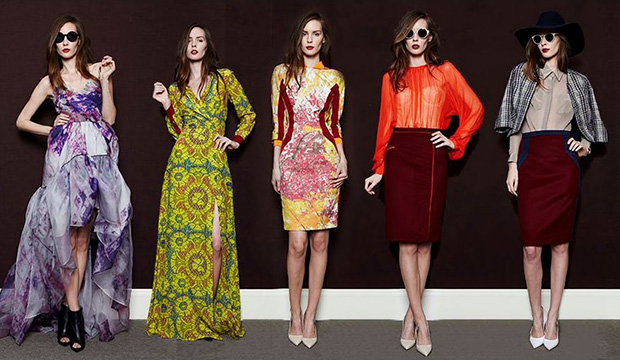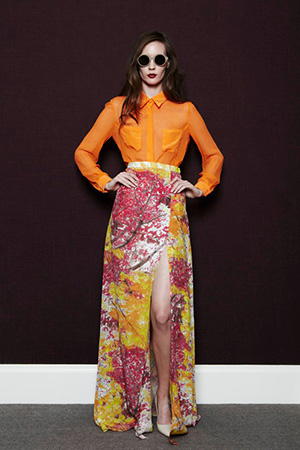 Staying true to his mission since 2010, David Peck's personal label CrOp, "creates beautifully designed, quality garments in a socially responsible and environmentally conscious manner."
Working and studying fashion all around the world has given Peck a push to create a collection that not only represents a modern luxurious woman, but one that craves quality over quantity.
Sticking by an idea of creative opportunities, CrOp by David Peck is solely made in Houston, TX where he lives and works with his family close by.
Yet, many things separate this designer from other luxury womenswear designers in the United States. After learning how big of a negative impact the fashion industry has on our environment, Peck promised himself that everyday he would strive to make his label more socially responsible by taking his manufacturing practices and charitable partnerships and making them better then they were the day before.
Here is a recap of our interview with designer David Peck:
Stuf: What is the mission of your brand and how long has it been around?
DP: Our mission is to create beautifully designed, quality garments in a socially responsible and environmentally conscious manner.

StUF: What drove you to include sustainable practices in your business; why is it important to you?
DP: Being sustainable comes from constant personal education and observation. I'm a bit of a nerd, and as I learned about the impact the fashion industry had on the environment, it inspired me to be more aware of the materials I was using and how I produced. The more I know about how things can be done in a better way, the more I want to try to incorporate those practices into our design process. The reality is that it is still extremely difficult to be sustainable in the fashion industry and be taken seriously as a designer.  I want to change that.
StUF: Do you feel that sustainability within a business model is necessary for success?  If so, do you have suggestions on small ways in which emerging and independent designers can start implementing sustainable practices?
DP: I do think that sustainability will ultimately be necessary for success. If you look at other industries such as construction and food, consumers are much more aware of the impact that their consumption has on the environment. We're not quite there with fashion, but I feel that next generation of consumers is going to be much more aware and will demand more transparency of companies.
I think that it is important to pick an element of sustainability and do it well. It's important to understand that you can't do everything, but you can still make an impact. Whether it's fabric choice, or production methods, find a way to make a difference that sets you apart from your competitors. For us, our first goal has been to develop and operate our own factory here in Houston. We are committed to growing our manufacturing capabilities and creating more local jobs. There is so much that we can do within operating our own factory that can eliminate waste and increase quality which makes for longer lasting products.
StUF: What are 3 key factors that have attributed to your success?
DP: There are many factors that have contributed to our success, but there are some critical areas that have helped us to get to where we are.
Our story.

The number one goal of each season is to create a collection that is relevant and fashion forward. We want to be taken seriously as a fashion brand and not just an eco brand, but the fact that our clothes tell a story, helps us to stand out.

Quality and fit.

We work really hard on each of these areas and our customers can tell. The best complements that I get are that something we have made is flattering and fits a "real" woman or that our quality is superior to our competitors. Most of our customers are returning customers, so that tells me that we are doing something right.

The support of the Houston community.

Houston is incredibly supportive in a way that they put their money where there mouth is. The recession has not affected Houston like other cities, and women here love to shop.  Houstonians are incredibly international and travel, so word of what we are doing has spread beyond the city. The lower cost of living has also helped us be able to afford to create our factory.
StUF: What is one reason you believe more designers should strive to be more sustainable?
DP: There is a saying that I love that goes. "When you know better, you do better." It comes down to personal responsibility. I want to make our industry better because I know that it can be better and that we can make a positive impact on the world. Designers are visionaries, and making the connection between the creative and environmental impact of what we do can change the world.
StUF: Where do you see the future of sustainable fashion going?
DP: Much of the focus in the past has been on fibers. While fibers are incredibly important, and we can always strive to do better, I think that we are going to start seeing more focus on manufacturing practices. There will hopefully be more transparency on every level of the production cycle. Right now, it's incredibly difficult to trace a garment to it's origin. By doing that, we will be able to incorporate what we have learned about fibers and truly be on the way to being sustainable as an industry.
You can check out CrOp by David Peck on their Website and follow them on Facebook and Twitter.