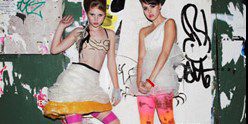 Meet BreakThrough DESIGNER Alisha Trimble.  Listen, Learn, Connect.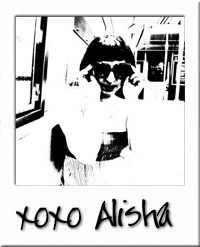 1. What is your brand's mission? How has it evolved since you started your business?
My brand's mission is to inspire women to express themselves through fashion. My mission has evolved: from the beginning, I was developing my unique point of view. Now that I have established a reputation as a high-end designer, I am focused on building press coverage and subsequently expanding sales.
2. How would you describe your brand's aesthetic?
The aesthetic is artistic and feminine with a strong conceptual basis, mainly using the best quality silk fabrics, and utilizing hand-finished details in every piece of clothing.
3. What's the most difficult aspect of running your business? What did you do to combat that?
The biggest challenge is to educate the audience on the quality of the materials, and the craft involved in making the clothes. In the future, I plan hire a showroom to do this professionaly and reach a qualified audience.
4. Do you sell wholesale or primarily through your own website/retail location? What steps do you take to attain brand recognition, whether to wholesale buyers or retail customers?
I have a mini-showroom/studio in Manhattan where I do most of my sales. This coming season, I intend to do more wholesale sales.
Mainly the seasonal shows are my biggest press push: intruducing the new collection the way I want it to be seen is very important to me.
After that, there's stylists pulling all season long from the showroom for fashion editorial shoots.
5. What social media platforms do you find most integral to your brand's marketing? How do you utilize them to connect with your customers?
My blog, personal fable, is really great to me because I can share my inspiration with followers, and people can see part of the design process.
6. Can you describe in a few sentences your day to day?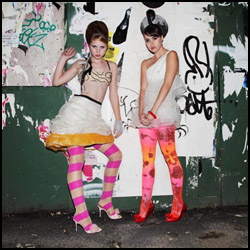 I check my e-mail, answer any press requests for the upcoming show, and forward some to my PR person. Then I arrive to the studio to fit 6 models for the show; I write an e-mail to the agency confirming the girls.
The agency writes me back, sending a PDF of a magazine feature they created about me using their models. Later I will download this and add to my blog and website.  A writer stops by and I show her some of the new work, together we edit printed photos and assemble a press kit for a magazine pitch.
7. What are three of YOUR favorite brands? What do you admire most about them?
I love Alexander McQueen, Viktor and Rolf, and Martin Margiela. They stand out to me for their unique point of view.
8. One piece of advice you can offer the fresh faces of fashion?
The industry is going through several changes at this time. When I first started, most people advised me to do things by the book, but that was impossible. Stay flexible and do things your way.
9. What exciting things are in store for you in 2011?
In 2011, my retail presence is going to expand in a big way. We have some gorgeous fashion editorial photos coming out this spring in several magazines. It's going to be a bright year for us, we're so thankful for the support coming from the media.
Connect with Alisha Trimble
@Website
@Blog
@LookBook
Thanks Alisha for an awesome interview!