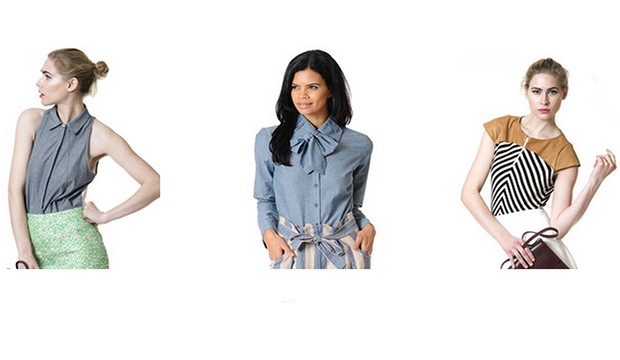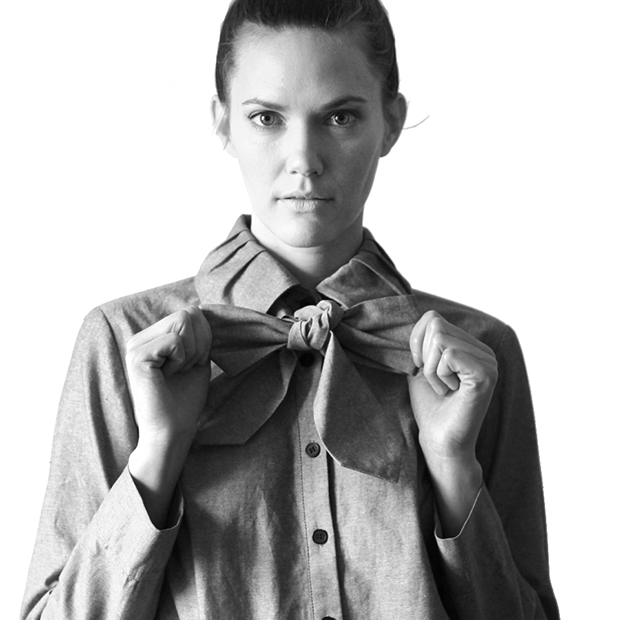 In an increasingly saturated market, finding a niche in fashion has never been more important. Once you've made the decision to enter the fashion industry as a designer, you have to have an idea of how you are going to be different; why your brand is special; how your collection will solve a problem.
We sat down with Tamar Daniel, founder and designer behind Bradamant, to learn about how she identified a need and created a niche product to solve a problem.
What inspired you to start Bradamant?
I had the idea of adding bodysuit bottoms to fashion tops, and saw a gap in the market for this hybrid bodyshirt item. For some reason bodyshirts are one of life's little secrets. We look in wonder at women who manage to stay put together and polished all day. Bodyshirts are often their trick. I'm excited to be educating more women about this great option.
I also wanted to offer a system of dressing in a world of excess.
Bradamant bodyshirts integrate seamlessly into a woman's existing wardrobe, breathing new life into otherwise hard-to-pull-together outfits. I believe that the tremendous success of Spanx has laid the groundwork for educating women on how to use undergarments to complete their outfits. I see bodyshirts as the next such product in ready to wear.
How did you discover a need for this type of product in the marketplace?
The womens wear market is already heavily saturated with many fantastic designers and a plethora of high quality product. However, the mass of items available in Saks, Barneys, or Bergdorfs can overwhelm even the savviest of consumers. This current retail model has lasted for over 50 years, but I see the market shifting as busy working women increasingly demand more focused solution-oriented products.

What has been the most difficult aspect of getting your brand off the ground and how did you overcome that?
It's difficult as a small business to get production set up. Minimums are high and prices can be prohibitive. Finding the right partners and vendors is a time consuming and often disheartening process. Support from our friends and much trial and error was an integral part of our success.
What are two aspects of business in which you believe a new brand should invest resources?
Business education for one. Personally, I have been helped in this process by the University of Pennsylvania's Wharton Small Business Development Center. Additionally, I subscribe to numerous women's business publications. I find the materials from the Lean In organization especially salient. I'm also an avid reader of self-improvement books. I find this especially useful for improving my communication skills and confidence level in presentations.
It's invaluable to find mentors. It doesn't have to be just one person. I've created a sort of advisory board, people in the industry who I made a point of getting to know and staying in touch with. Every few months I tell them what I'm up to, show them the latest designs and ask them for their feedback and thoughts.
What's been the most successful marketing outlet for Bradamant?
We have a multi-faceted marketing strategy and it's tough to pin point one outlet that has been the key to our success. However, I will say that collaborating with bloggers and online media in general has been great for us, especially as Bradamant is an online only retailer. When we approach or are approached by a blogger who is a good fit, the synergy is fantastic.