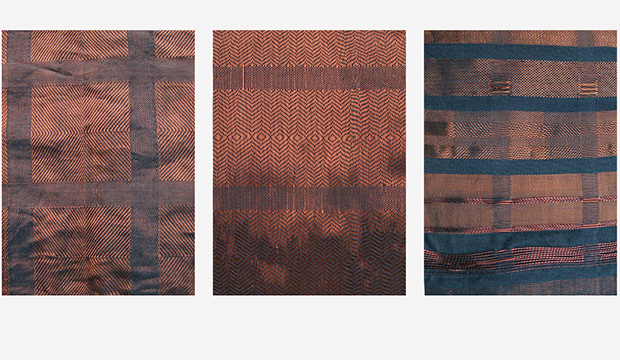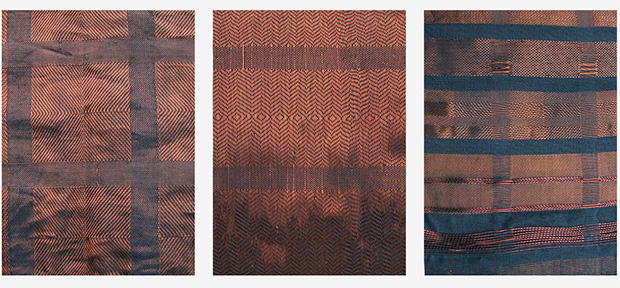 If you're looking to source or develop sustainable, unique fabrics for your next line, Botto design studio is an option to consider. Botto offers many textile services to designers, such as consultation and concept development. Based in and often inspired by India, they have a range of work under their belts, from prints, to product design, to unusual materials.
One of Botto's flashier lines of work (literally) is The Copper Project.
Bringing an experimental aspect to the traditional craft of hand weaving, Botto incorporated metal copper wire into the textile itself. This woven "copper" fabric added not only an aesthetic that differs from most fabrics, it allowed for several unique performance aspects as well, based on the gauge of wire used for weaving. The flexibility of the textile allowed for stretch and longevity. The fabrics could be reversible as well as shaped without being tailored.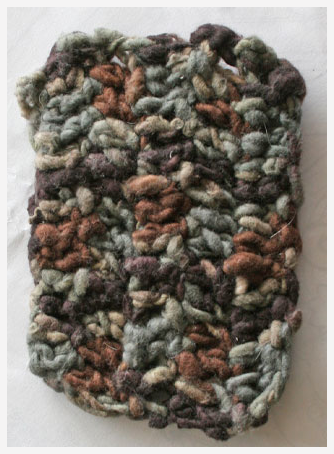 Two other project highlights of Botto include "Pink Brown Copper" and "Fiber-Cycle." The former is a product line founded in 2011, featuring items that have been handmade from upcycled materials, with an emphasis on the story, from "raw material to maker…and eventually the user." The collection has featured mainly bags, including totes made from hand quilted recycled waste fabrics from factories, as well as beach bags made from upcycled plastics that have been woven into different patterns.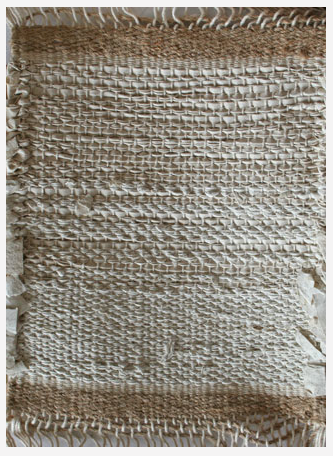 The latter, Fiber Cycle, focuses more on textiles and raw material.  The project involved recycling three warehouses worth of waste fiber into usable yarns and thread. The yarns were hand spun and dyed with beautiful results, and were able to be used for a variety of textile mediums including knit & crochet, hand-tufted rug making and embroidery. Paper fibers were spun into unique paper yarns to be used for hand weaving. The resulting textiles had a lovely soft, organic look to them.