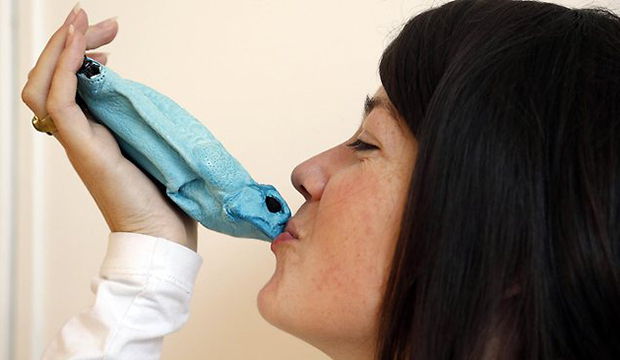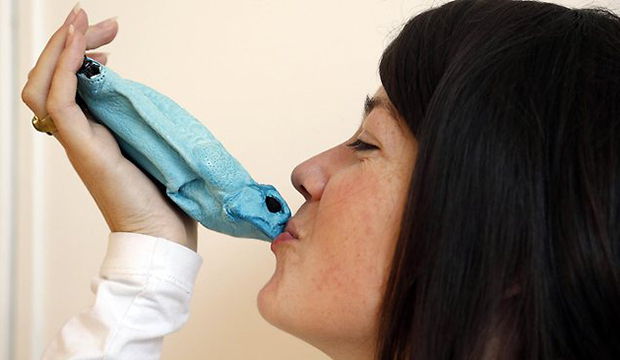 Monika Jarosz is a modern day storybook fairy godmother: the designer quite literally transformed a toad into something charming- a luxury fashion brand.
After being introduced to the South Sea Islands to control a beetle population, the cane toad, poisonous and destructive, became a danger to the islands' ecosystem and animal defense organizations recommended they be selectively eradicated.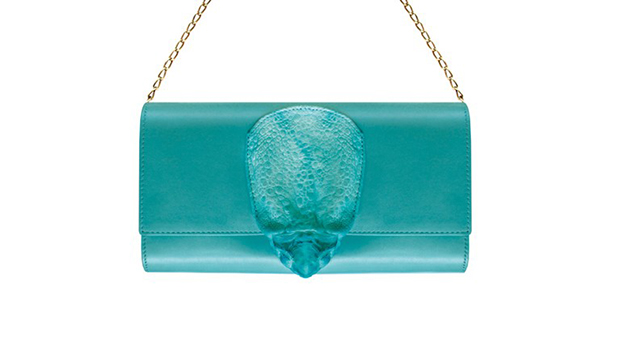 Meanwhile, Jarosz (already interested in unusual materials in fashion) had received a strangely inspiring gift from a friend- a stuffed frog from New Zealand that she found creepy yet beautiful, almost like a piece of jewelry.
Wanting to experiment with this new found inspiration, sourcing materials was a difficult task. However, upon discovering the situation in the South Sea Islands, Jarosz knew she had found her textile. Making the best of a sticky situation, Jarosz sources the cane toad leather as the weirdly fascinating material for her accessory line Kobja.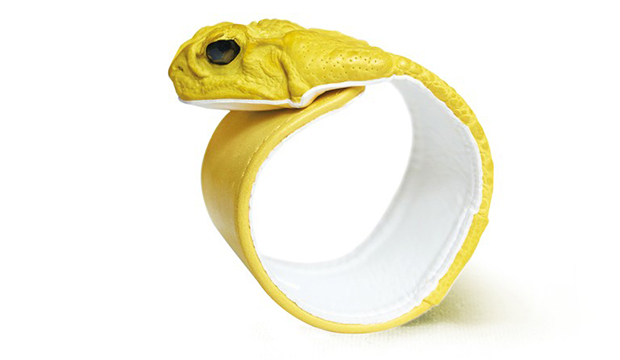 The high-end frog leather brand includes bags, belts, and purses, often using the entire skin (head and all) and embellishments such as Swarovski crystals. Wristlets, wallets and small purses made from the entire frog take advantage of an especially wild and unique look, while larger bags accessorized with the skin have a (slightly) more classic vibe.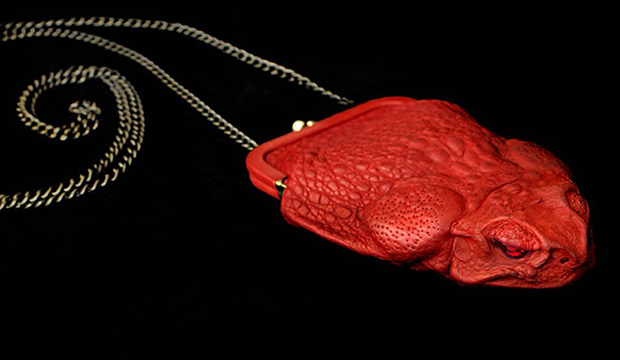 Just like any leather, it is a versatile and strong material that improves with age given proper care. This leather, which is denser than lambskin and takes dye more easily, comes in a variety of saturated colors such as vermillion, emerald, fuchsia and turquoise.
While the concept is pretty polarizing (it's easy to see how a purse made from a whole frog could freak someone out!) Jarosz's brand has a fanatical following. Retailing from 300 to 1700 dollars, the pieces fly off the shelves of stores in Paris, Tokyo, London and Berlin.