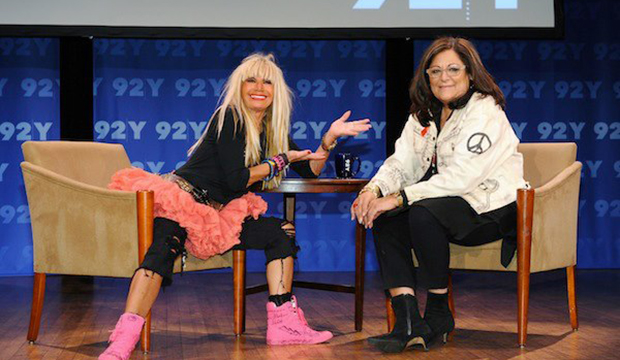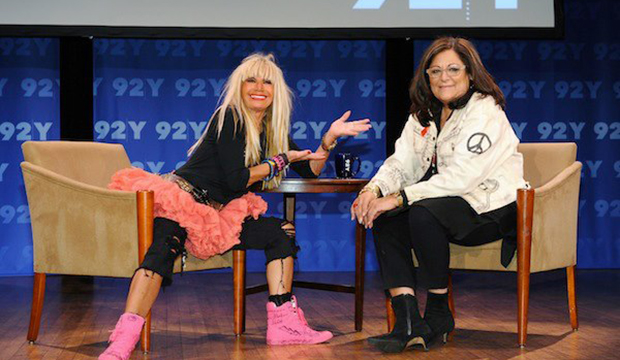 This past Wednesday I had the pleasure of attending the Betsey Johnson Fashion Icon interview by Fern Mallis.  It was quite an enjoyable event.
Apparently Betsey and Fern are old friends, which made the entire thing feel as if you were sitting in someone's living room, listening to two fashion-knowledgeable ladies chat past, present, and future.
Considering Betsey's penchant for tangents, as well as her keen ability to spend 15 minutes speaking but not actually answering the question, it was pretty impressive that by the end of the event, I still felt as though I learned something.
Betsey's energy (she entered with her signature cartwheel into split) is so contagious and her personality so large, that you couldn't help but get swept up in her stories about what it was like to design for the past 35 years.  From the great to the awful, she shared her journey and how through it all she always remained true to herself and what she loves about design and fashion.
So, here are a 10 things I took away from Betsey Johnson Fashion Icon
Rule #1, Have Fun!
When you have an idea, go with it
You don't have to go to fashion school to have in impact (Betsey attended art school and learned how to cut and sew on her own)
Believe or not, most designers are shy and insecure about their work
She (like many) started with absolutely no money, so she did everything herself
While dreams and fantasy are important, you need your clothes to sell
Nobody ever agrees about anything int he fashion industry, so just do your thing and don't worry about what others have to say
There are a lot of people packed into one person, so don't be afraid to express them
Only way to survive: hard work, watch the money, some luck, bring something new to the table
Words of advice: KICK ASS