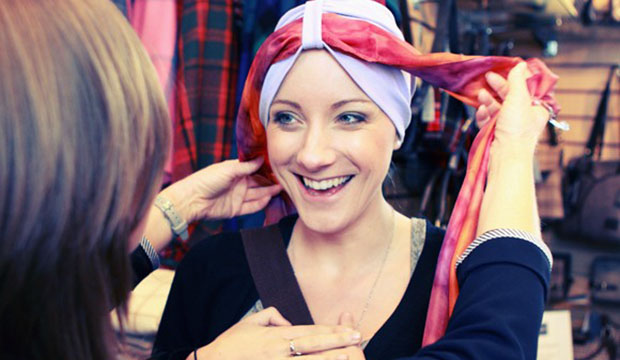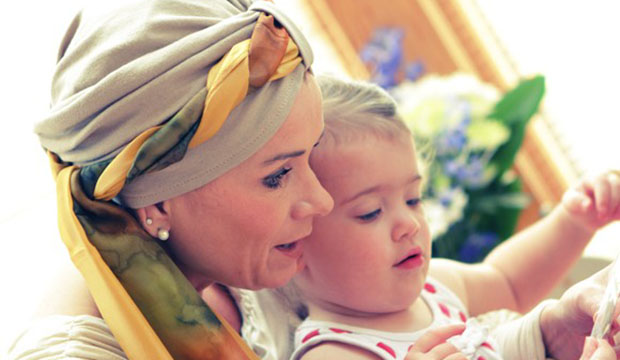 This month, a new brand has been launched that truly celebrates beauty amidst adversity. ASHA is a line of gorgeous, handmade scarves and headwear designed specifically for those undergoing chemotherapy treatment and other medical conditions.
Cancer is of course, an incredible battle, and hair loss certainly does not make it any easier, particularly for women. Developed by Murray Hogarth Company, the line is a response to numerous cancer patients needing headscarves that were both functional and fashionable.
ASHA's goal is to provide support to cancer patients by creating beautiful accessories that will encourage them to retain their sense of style and individuality.
The collection is lovely, functional purposes aside. The scarves are made of 100% silk and the headwear is made in a chic, modern turban silhouette not unlike what is currently on the runway.
Each comes in a wide variety of colors and patterns, which will surely expand as the company continues to grow. The site even has a guide that provides suggestions as to occasions to which the garments could be worn, showcasing their versatility.
However, perhaps the most special aspect of the ASHA line are the fabrics from which the garments are created.
For example, the turbans are made from "micro-encapsulated" fabrics. These textiles have therapeutic benefits for the wearer. There is an aromatherapy finish, in which small capsules of scented oils such as lavender or aloe vera are embedded in the fibers. When the fabric is worn, the capsules release the fragrance.
Other finishes include UV ray protection, thermo-regulation, as well as vitamins and moisturizers. The smart textile industry is one that is rapidly growing in the contemporary fashion world. ASHA provides a perfect example of the incredible potential that lies within something as simple as fabric.
To learn more or make a purchase, visit www.ashatogether.co.uk, 10% of all sales are donated to Maggie's Cancer Charity.
ASHA headwear is a wonderful initiative. Do you know of other business models where fashion meets medical function?