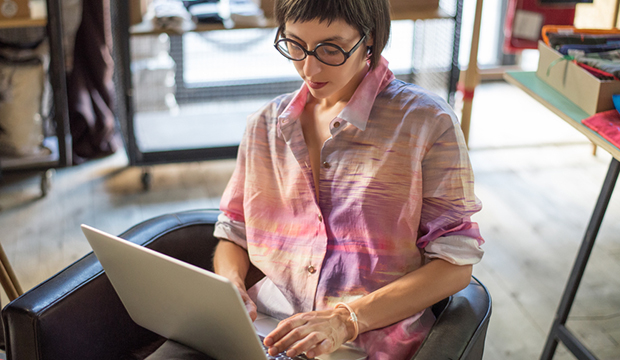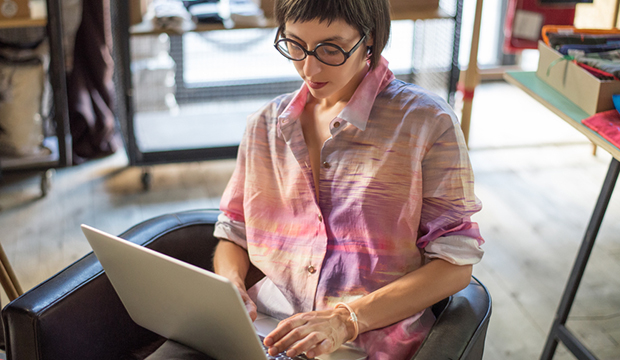 It's January. You know, that time of year when we're all excited and pumped for everything that we're planning to accomplish in our businesses in the next twelve months. We reflect on last year and we set goals and make plans for next year. Our intentions are always great. But somehow, our follow-through isn't always there.
That's why I think that January is the perfect time to create new habits. Habits are an incredibly important part of being successful in business. When something in our business becomes a habit, we don't think twice about doing it. There's no hesitation and even procrastination seems to disappear.
Do Monthly Business Reviews
This is so incredibly important that I don't know how to stress it enough. Reviewing things on a monthly basis makes a huge difference in your business. You are able to reflect on what happened, analyze why it happened, and decide if and how you're going to continue to do certain things or change them up.
Monthly business reviews can and should be done with your financials including your budgets and your profit and loss statements, your marketing including your social media strategy and your blogging, and your operations including your systems and processes as well as your own and your team's performance.
Performing monthly business reviews does not need to be tedious or scary. In fact, it can be a lot of fun! It's so very satisfying to look deep into the workings of your business and evaluate what's going on. When you do this, you often find yourself inspired with new ideas for growth as well as feeling smarter about things that didn't work.
You find yourself creating goals and following through because you have a clear and concise picture of what's happening with your business.
Take Action: Create a basic template for a plan to review your business. Include things like:
Last month's successes and why they were reached
Last month's flops and why they didn't work
Your social media followers and how often you blogged
Your revenue, how much you paid yourself, and your net profit
Sections to plan your goals for next month and how you're going to reach them
To make this a habit, do the exercise on the last day of every month, without fail. It will be so enlightening!
Attend Events Regularly
When it comes to attending events for your business, there are two kinds. First, you have the more social-focused events. These include happy hours, meetups, launch parties, and other such get-togethers where the reason for the event is more social but you know the attendees are going to be industry people and it's always good to mingle, right?
The other kind of event is the business focused kind. These are trade shows, seminars, panel discussions, conferences, and other happenings that are totally built around business needs. People go there with business cards in hand, ready to learn.
Both kinds of events are important and something you should do somewhat regularly.
Take Action #1: Research social focused events in your area and RSVP for one per month. That way, you're committed to attending one and if others pop up that you want to check out, great. But if not, you've already made sure that you have one on your calendar and you're excited to attend.
Take Action #2: Register for big upcoming events and fashion trade shows like that Texworld USA. Plan to attend for two or three days, set up meetings with industry people, seek out vendors that you may want to work with, and attend all the free seminars.
To make this a habit put the event(s) on your calendar, sign up to be notified of open registration, follow their social media channels, and attend at least once per year (attend both if you can!).
Schedule Social Media Time into Your Work Week
The most common response I get from designers when I tell them to focus on creating a solid social media marketing plan is that they "don't have time for all that". This makes me sad. Mainly because as emerging and independent brands, you most likely don't have a big old marketing budget to play with so you have to get crafty and really leverage all the free and inexpensive resources available to you. Social media is one of those resources.
And as for not having the time, can you think of anything that's more important than actually marketing your business? Nothing else matters if no one has any idea that you exist.  So make it a priority to incorporate social media into your daily work tasks.
Take Action: First, create a plan for your social media. Then, use your calendar and actually enter in a time slot to focus solely on marketing- writing blog posts, creating Facebook graphics, writing and scheduling tweets, etc. Also include time to engage with your followers.
To make it a habit schedule this stuff into your calendar so that you get reminders to pop up and do not hit the "remind me later" button!
Create a Community of Fellow Business Owners
When it comes to building a community around our businesses, we often focus on a community of customers, which is important of course. But just as important is a community of fellow designers. In the unique world of fashion business, you will come up against a lot of hurdles that are specific to this industry; things that other founders and startups never have to deal with. So building up a community of fellow designers around you is one of the most important things you can do. You need to be around others who are going through the same things you are so that you can help one another.
Take Action #1: Join a membership community (eh-hem), or create one of your own! Start a meetup in your area to discuss fashion business topics with fellow designers and help each other with the things that are holding you back.
Take Action #2: We're attending Texworld USA this month in NYC and we're planning to meet up with emerging designers while there. If you plan on attending, email us after you register and we can let you know where the emerging designer meeting up is happening!
To make this a habit, plan out your meetups a few months in advance and reach out to other designers, even if it's only 2!, and invite them to a coffee get-together. If you're not sure where to find fellow designers, attend a few industry events to start making those connections.
When it comes to succeeding in anything, commitment is key. We all know that. Nothing happens overnight and growth is achieved when we put on minds to our goals and make it a habit to go after success.

[divider]
You've heard us talk about Texworld USA many time before, they are one of our sponsors because we really believe in the importance of attending shows like this as a means of learning, connecting, and building a stronger business.