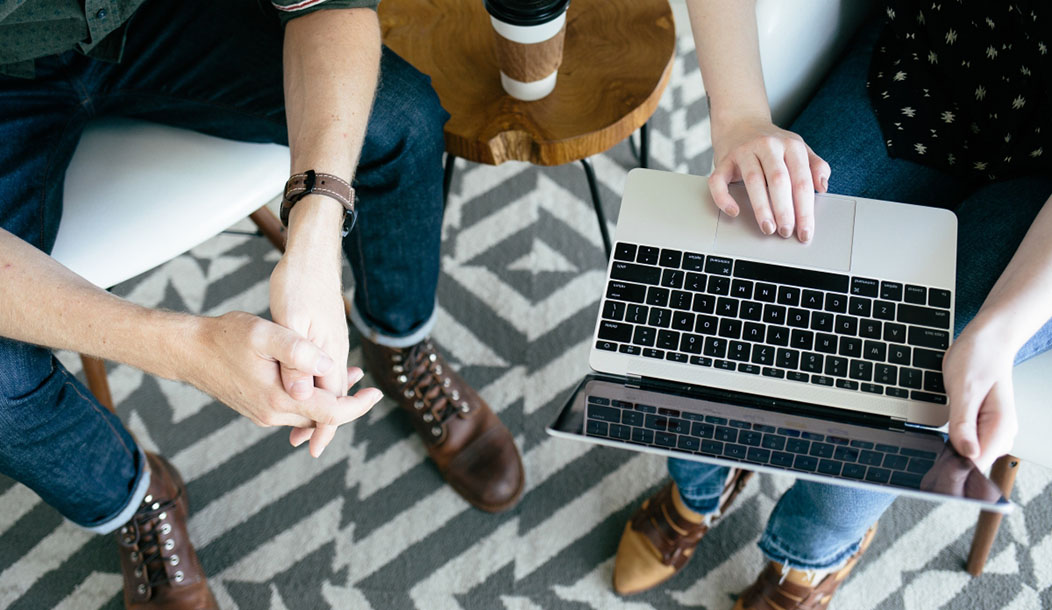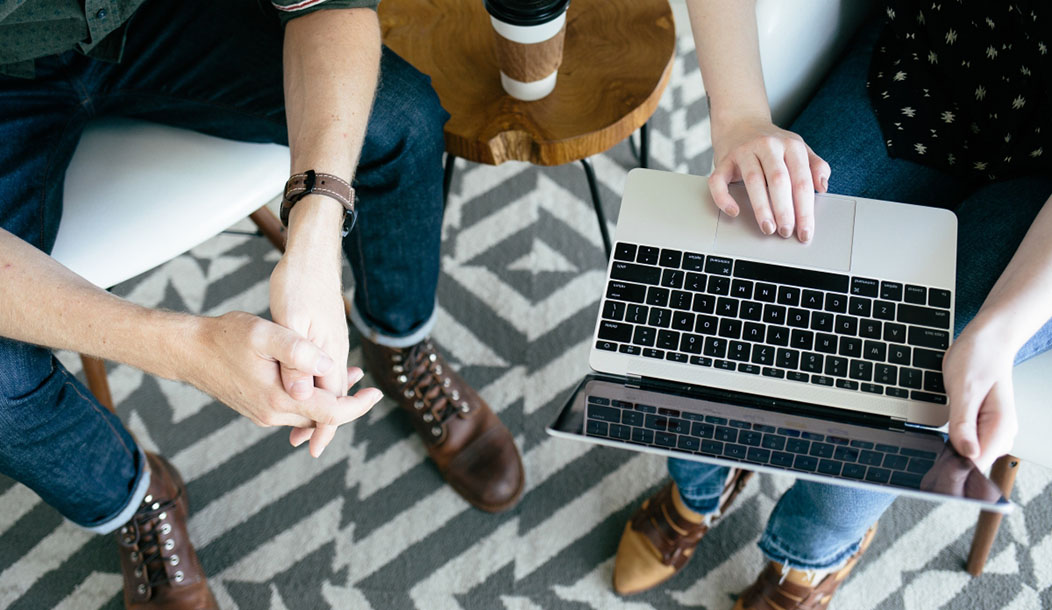 This blog post is sponsored by our partners at Texworld USA. The content is inspired by the independent designer discussion that StartUp FASHION will be giving at the January 2019 show in NYC.  But this post is just the beginning– if you're coming to NYC for the trade show and would love to learn more about what we're discussing below, join me! I'll be deep diving into this topic. Register for free.
It can be difficult to make progress in any business. Every day feels like a lesson in overcoming challenges. No one is going to make progress for you so one of the most important jobs you have as a business owner is to set yourself up for productive work, not busy work.
This is a distinction that too many business owners have a difficult time making. Which is totally understandable, when there is so much to do, overwhelm takes over and the progress suffers. We've all been there.
But there are ways to push past this static state.
I'm going to share with you three ways to make a massive impact on the progress of your fashion business.
Improve your mindset
Get your business operations under control
Get good at goal setting
I know, those don't seem all that exciting at first glance. I get it. But it's often the mundane stuff that makes the most impact. Honestly, making real progress in your business requires an understanding of the difference between being busy and being productive. Mindset, operations, and goal setting are all important parts of that.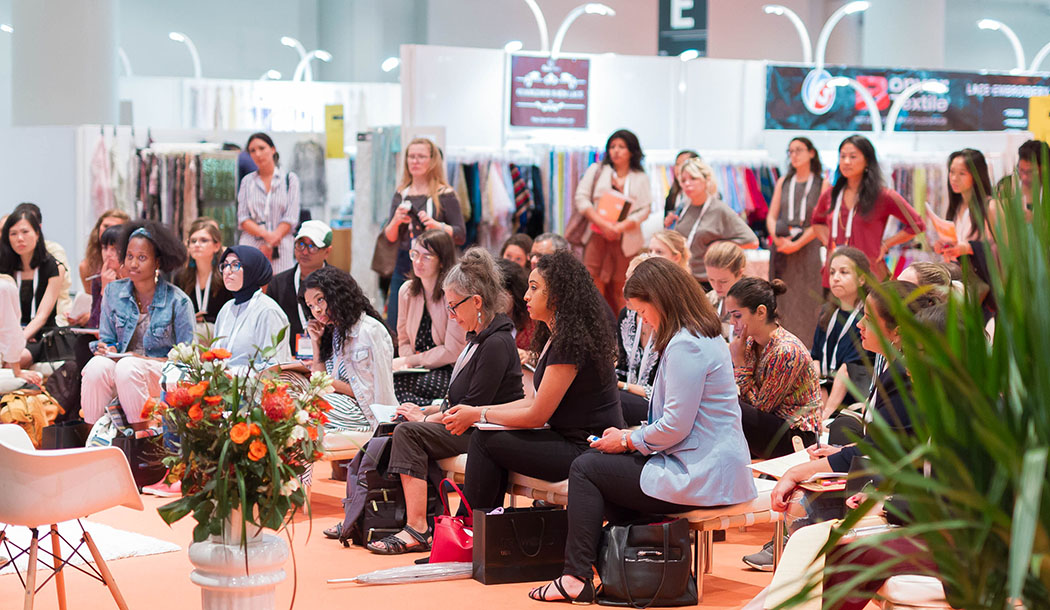 I'll be speaking more in depth on this topic at Texworld USA: How to Make Massive Progress in Your Fashion Business, Monday, January 21st, noon – 1:00pm
Register for free.
Mindset
Mindset arguably is the most important step in making progress when it comes to any venture. Without the right mindset, it doesn't matter if you have everything else figured out, you'll never be able to move forward if your head isn't in the right place.
There are three things that tend to impact mindset the most.
Confidence- lack of confidence happens to all of us, no matter how far along we are in our businesses.
Fear- some of the common things we fear when it comes to business are lack of money, vulnerability, and failure.
Perfectionism- I don't believe that this actually exists. It's fear, we just tell ourselves we're perfectionists, and we need to stop.
So how do you shift your mindset in order to make more progress in your business? Well, as an entrepreneur it's important to pay attention to your mindset and check in with yourself regularly. Take an afternoon off from all the operational stuff and ask yourself some important questions. Give yourself time to answer honestly.
How am I feeling right now?
Where is my confidence at this moment?
What I am scared of right now?
Am I calling myself a perfectionist? What projects aren't getting done because I'm a "perfectionist"?
Do this as often as you need to. I would say, once a week is a good place to start. When you answer these questions, get specific. Are you not moving forward with Instagram Stories because you're scared of getting vulnerable and looking silly? Are you so scared of losing money that you're not making those development purchases? Have you not launched that blog because it's not ready or not just right (eh-em, perfect)?
Make yourself aware of what's going on in your head and what's holding you back. Then take action with things to get you into a positive mindset. Here are some ideas for you:
Remind yourself why you're doing what you're doing. Think about this and really allow yourself to feel that excitement again.
Practice a mantra in the mirror every day. Mine is "You can do this." It's so powerful.
Spend 5 minutes each day visualizing your goals coming true. Close your eyes and watch the movie of your life and business as you want them to be.
What are you most proud of? What are some things you've done that you feel thrilled to have accomplished? Big and small, celebrate the wins.
List your fears and think about the worst thing that will happen if these fears come true. You'll look silly? You'll lose your savings? OK, what can you do now to address these outcomes before they occur?
A positive mindset is a practice. It's not something you "fix", but more something you are constantly working to improve for the better.
Business Operations
Once you're in the right mindset and you've made that mental and emotional shift, you can start to think about your actual business operations. The way you run your business is integral to making real progress. Otherwise, feeling overwhelmed and lacking focus will constantly throw you off your game.
So what are the important components of business operations as they apply to making progress? Well, avoiding over-planning and over-analyzing, identifying procrastination when it's happening, and getting help with making things happen.
Avoid over-planning and over-analyzing: The goal here is to plan enough to get started but don't get caught up on the perfect, super detailed plan. You don't need to have it all figured out to get started. Also, while analyzing is important, it should come after taking action. Analyze what worked and what didn't for moving forward rather than trying to analyze all the "what if's" before you take action.
Procrastination: A big part of procrastination is that people often don't spend any time figure out their work style. Take the time to identify your ideal work situation so that you can put yourself in the environment in which you feel most inspired.

Do you love to be around a lot of people or do you prefer a quiet, cozy office space?
Do you like to work from home or would you like to have an office or a co-working membership?
Do you enjoy talking to people when you have an idea or do you prefer to let the idea stew a bit before asking people for their input?
Do you like to focus on one specific area for a day and then something else another day, i.e. "Tuesday are my writing days."?

Procrastination, part 2: another great way to push past procrastination is to reward yourself. Whatever that looks like for you. From buying something new to giving yourself two guilt-free hours on the couch reading your favorite magazine, figure out what little treats you will give yourself once you make a certain amount of progress. Make it a game.
Getting help: The first thing I want to say about this is, you need to understand that getting help doesn't necessarily mean hiring someone. Help comes in many forms, a big one being adopting  tools for scheduling, automation, and creating systems: Asana, LATER.com or Planoly, Meet Edgar, Airtable, email automation. Now, that said, hiring a virtual assistant is not nearly as impossible as you may think. You can find help for $20/hour. Hiring someone for 5 hours per month will cost you 100 bucks and will have a major impact on your progress.

Goal Setting
The most important thing to remember when it comes to goal setting is that you need to differentiate between tasks, steps, and goals. These are not the same things and unfortunately, a lot of business owners interchange them, to their own determent.
Goals are big picture projects. They consist of components and can be broken down into steps and then into actionable tasks.
Steps are components of goals that support the goal and get you closer to achieving it
Tasks are actionable. They start with an action word and they are something you can achieve and check off the list in daily operations.
The best way to explain this is through an example. An example of a goal is launch the website. That's not a step and not a task.  Let's break it down.
Goal: Launch Website
Steps:

Create Budget
Organize photo shoot
Write website copy
Create a blog plan
Decide on an email sign up incentive

Tasks

Review sale projections
Decide on total marketing budget
Review other marketing initiatives and assign budget to each
Research photographers in my area, ask colleagues for referrals
Email 3 photographers for quotes
Research courses for writing effective copy
Research the costs of professional copy writers
Decide whether to hire a copywriter or write it myself
Research "effective email incentives"
Write copy for email incentive
Send email incentive to graphic designer to make it look great
Do you see how each task can be checked off, which supports the step it's associated with, and then ultimately gets you closer to your goal? The impact that checking off tasks has on progress, is massive.  It flips that switch from feeling like everything is taking so long to reminding you that you are doing things every single day to make progress.
I hope this look at making progress has inspired you to take some action in your business. As I mentioned, I will discussing this more in depth at Texworld USA in January. If you plan to join us, I hope to see you at the meetup we're hosting at the show!  I'd love to meet you and hear more about what you're working on.
Attend the Independent Designer Meetup at Texworld USA on Monday January 21, 2019, 4:30-5:30pm RSVP here!