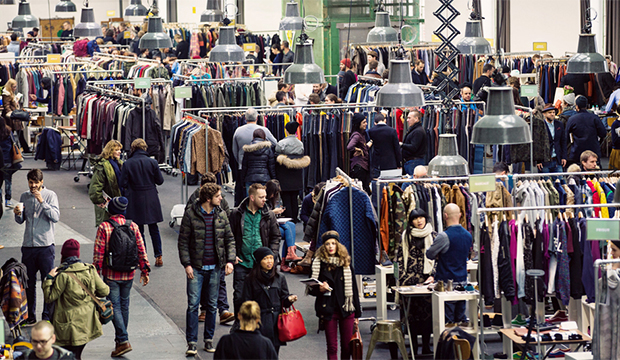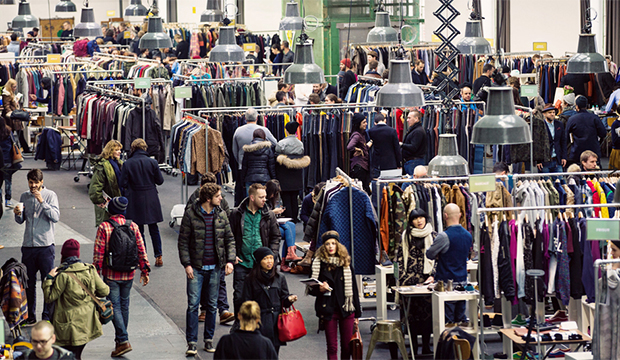 Guest post by Kajal Sanghrajka, Founder Kajal London. Kajal is the founder of Kajal London – a start up specializing in distribution and online retail of designer and vintage eyewear based out of London and New York. She loves the stuff most designers hate and regularly consults for independent designers helping them with business planning, financials and operations. Prior to her start up, she spent 7 years in strategy and operations consulting and launched her company last year while completing her MBA in New York. Follow Kajal London on Twitter. 
When I first launched my eyewear company just over a year ago I had conflicting advice on the tradeshow circuit in the US. One camp that was almost cultish about attending a truckload of shows and another who were more cautious and selective or did not attend at all.
[box type="shadow" align="aligncenter" ]Among the opposing views about trade show participation in the industry, there was precious little objective information online to bring some clarity and make an informed decision.[/box]
One important thing to note here is that tradeshows can be the most efficient way of connecting to a large pool of potential customers if wholesale is the majority of your business. But in today's world where many of us are operating hybrids of pop up stores, online retail and wholesale – the decision to invest is less clear.
Among the myriad of shows in New York, the fashion ones that I heard about over and over again were Coterie, Designers & Agents, Capsule– where the average cost of exhibiting can be anywhere from $3000 to $6000. That is just for the basic stand, when you factor in furniture rental, sales help, display material, travel, and other incidentals you are often looking at an overall cash outflow of $10,000. This is no small decision for precious capital in the early start up days.
Given the sums involved, I decided to go with the latter camp and get my feet wet by shortlisting tradeshows that best fit my target market and visiting most of the local ones.
Don't be intimated, as I definitely was, there are so many out there its mind boggling and it's hard to know which one is right for you.
Start By Shortlisting all the Possibilities
Shortlisting involves both online research and going through your networks to find anyone who has exhibited there or sourced from there.
Look at exhibitor websites from previous years and the type of companies that exhibited.
The types of sponsors at the exhibitions and where they market the show will tell you a lot about the type of audience they attract and if that fits for you brand.
Check how long the shows have been running – newer shows can be riskier but can offer a different type of buyer who may be more willing to look at emerging brands.
Of course, look at prices.  Some are much more expensive and really only suitable for established players and those with deeper than startup pockets.
Some like Tranoi and D&A have application processes and take place twice a year. If you don't fulfill certain pre-requisites early on, you'll need to plan early and invest time in getting a good application together.
When you do visit shows for information purposes – make sure you look the part.Exhibitors and buyers are busy so you need to be well presented and show that you are serious.
First hand knowledge, especially from people who have been exhibiting for a few years, cannot be substituted.  But make sure you ask the right questions so you can make a clear decision:
How many years have you been attending and has it gotten busier over time?
What kind of buyers visit the show – mainly boutiques or chain stores?
Is it largely domestic or are does it attract a good International contingent?
What's the general range of price points?
How long have you been exhibiting and have you been happy with the outcome?
It may be more difficult to find buyers to talk to but if you do, find out how much of their overall buying is done at the tradeshow and whether they are more likely to buy from brands they have seen exhibit at certain places.
An added conundrum with tradeshow participation arises if your brand crosses sectors.
Accessories for example, do you show at accessory only exhibitions or apparel and accessories? This doubles or even triples the number of exhibitions you could potentially show at.
After visiting a few and talking to exhibitors however, it becomes increasingly clear which shows are the best suited to your brand and products.
As a start up, ultimately it comes down to which shows are most likely to cover your costs and generate the best long-term business opportunities. If you can't quite bite the bullet but think there are one or two shows that would be ideal; find ways to collaborate, to share the risk and reduce overall costs.
Exhibitors are often open to adding complimentary products and would happily let you go along in exchange for help during the shows. If you decide to go ahead, and have invested the time in researching the audience and brand fit well – it will reap long-term rewards.
Go make that shortlist! Next week we'll cover what to do once you've signed up to maximize the return on your investment.