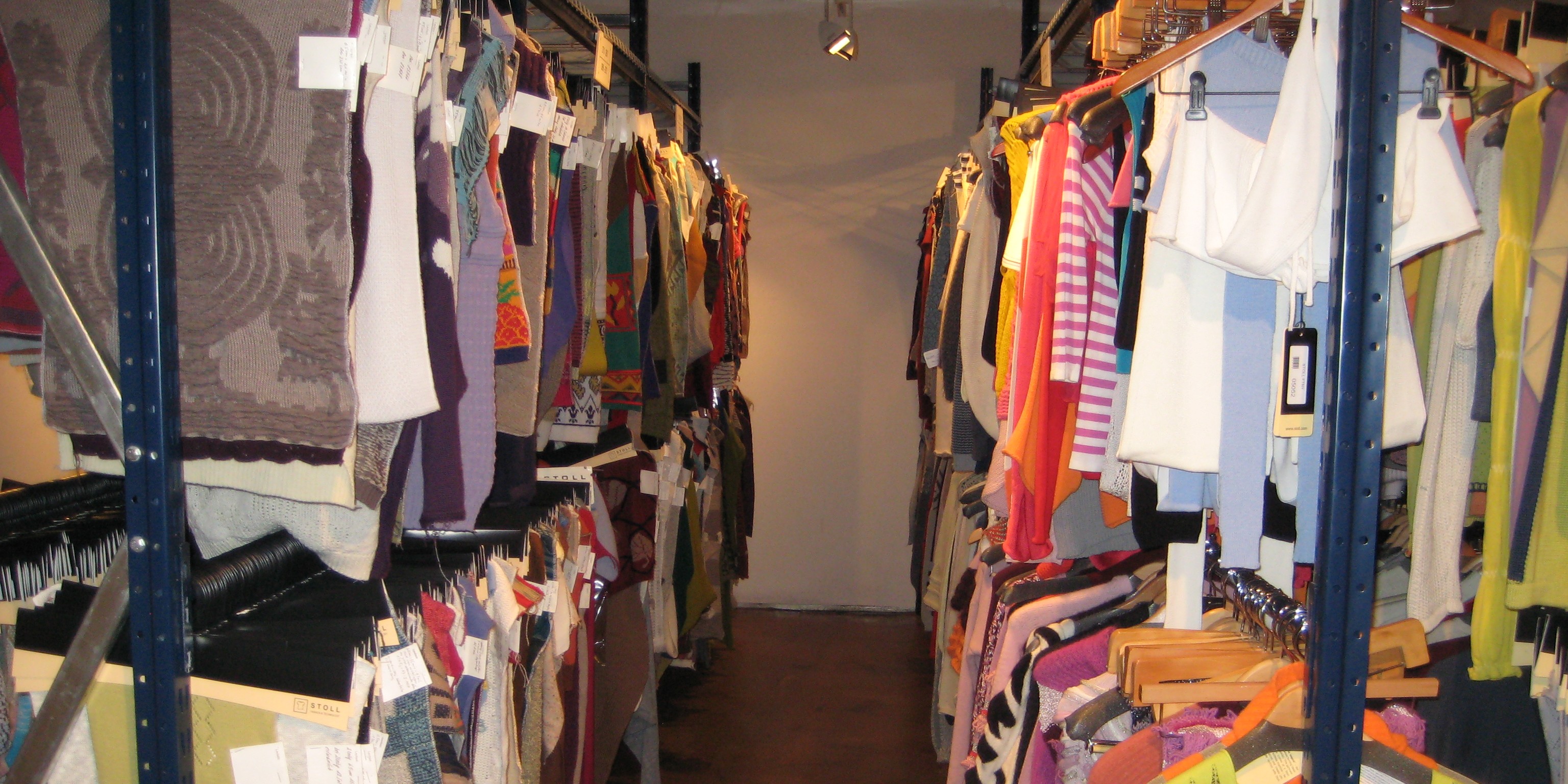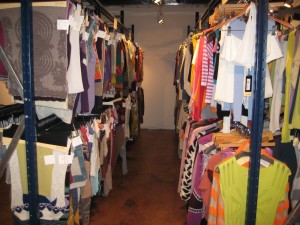 I spend a lot of time roaming aimlessly around New York City.  I love stumbling from street to street (and avenue to avenue), people watching and exploring.  As so much of my life is immersed in the textile industry, I tend to perform this little ritual  in the Garment District. Because of this, I was lucky enough to come upon Stoll Fashion & Technology Knitting Center. I will be the first to admit that of the three textile design genres, knitting is the one in which I have the least knowledge.  So it was a good thing that my curiosity got the best of me and I went in. Upon entering the building I was greeted by racks of beautifully knitted garments and welcomed by the Stoll staff.  I introduced myself as someone with an interest in learning about and sharing various textile industry resources and was immediately given a tour of the place.
I learned that the center is a knitting professionals dream.  It's two floors of knitting and finishing equipment, the world's largest knitwear archive, a pattern library, fast tack sampling, and hand knitting courses.  I was also given a virtual tour of the online pattern database, a resource that seems too good to be true. If you're a Stoll machine customer, you can actually download patterns and immediately start knitting your design.
Not sure what Fast Track sampling means?  Don't feel bad, I didn't either. Stoll keeps 7 of it's high performance knitting machines as well as finishing equipment in house.  Yep, I said "in house".  They cover all gauges for any kind of sampling inquiry and really help designers make decisions quickly and shorten the development process.
Oh, and I forgot to mention that they actually offer a guided tour with a consultant.  So there's no excuse, don't be scared, give them a call , they love having guests.