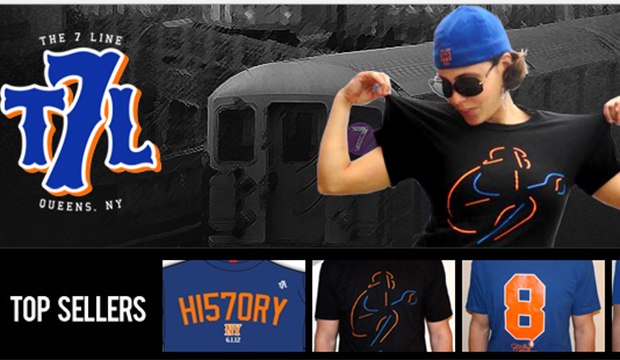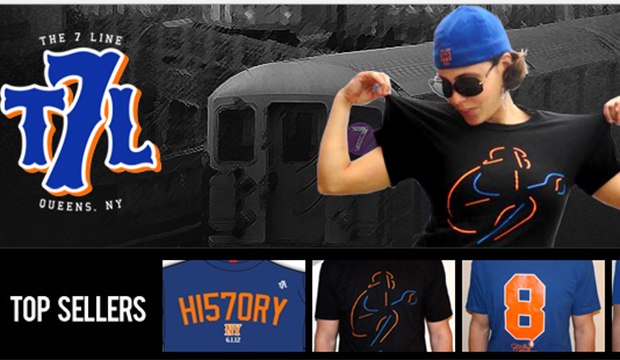 What started out as a high school screen printing project has grown into a full time, six digit and growing gig for Queens native and owner of The 7Line, Darren Meenan.
Coming from many generations of baseball fans, Darren instinctively identified what was, at the time, an untapped niche in the sports apparel market.
What did he create? An edgy t-shirt line made to represent his love and commitment for the New York Mets. Using a clever and at times humorous voice, tone, and visuals, Meenan knocked out a round of shirts for himself and his friends on the printing press he kept in his basement. When fellow fans took notice, Darren took to his Mac.
Cleverly commandeering a way to emotionally engage a loyal following, he started with what all underdog teams must have: heart! Utilizing hashtags, facebook and twitter,The7line.com blog was created and his brand's coined promise to the public was exclaimed
We're For the Fans, by the Fans
Being transparent, clearly identifying his purpose, and quickly filling the orders, Darren's fan base amassed and consequentially developed into returning customers.
In addition to the attributes listed above, Darren has also aligned himself with complimentary businesses that already have a large and loyal following; Met-supported restaurants where he adds stock to his #the7lineArmy, sells merchandise, organizes group sales of game tickets, promotes charitable causes, and has even befriended a few MLB players themselves.
Combining passion, focus, and enthusiasm to keep people excited about his mission and brand, and without reinventing the wheel, Darren was able to create a strongly growing business and obtain coverage on media outlets like CNN, Yahoo, New York Times Sports, NBC, and more.
Are you using any of these strategies to grow your business?