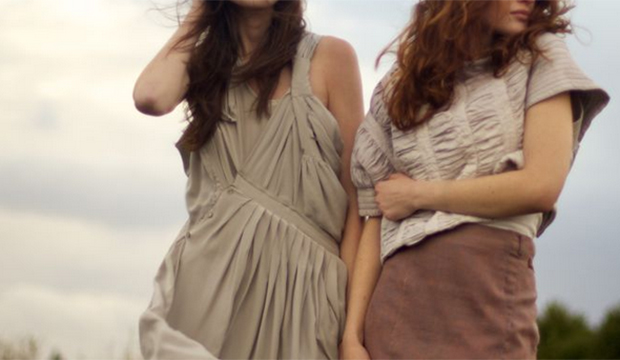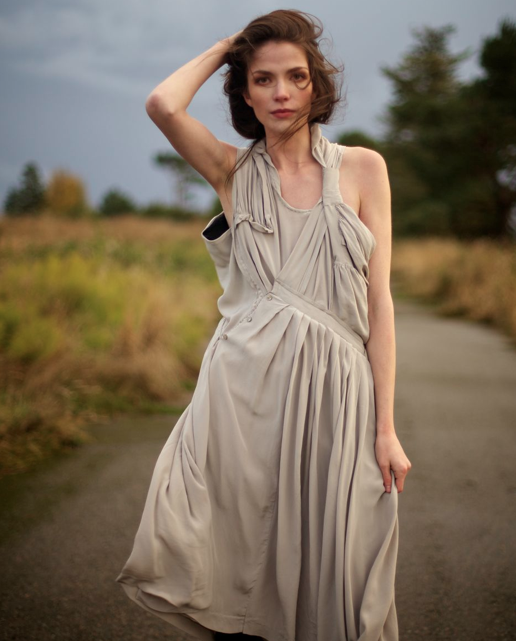 A common misconception about creating a line from re-purposed materials is that it puts limitations on the designs themselves. The clothing label STATE by artist Adrienne Antonson not only disproves this notion, but also shows that recycled textiles can be the perfect jumping off point for creative ideas.
STATE is created entirely out of high-quality re-purposed clothing and fabrics, most of which have been sourced from local vintage stores or other shops Antonson comes across on her travels around the United States.
The line itself is a "celebration of American resourcefulness," and projects a free-spirited, bohemian feel. Each piece is made by hand, and thus completely unique. Details such as hand stitching and painted fabrics add special touches to the collection.
Perhaps the most impressive aspect of STATE is Antonson's creativity in altering the vintage pieces to design her garments.
The collection retains the beauty and quality that are imbued in vintage items, but with a modern update. The process of re-purposing each item has lead to lovely and interesting results: red jersey is cut up and knotted into a vest, formerly dowdy dresses are given new life with sculptural alterations, two or three pieces are combined into something completely new.
STATE is an example of a new sustainable process: envisioning a new design within an old garment, rather than a piece of fabric.
Antonson's line is topped off with accessories. Her shoes, mostly boots, are collages and unique cuts that all showcase the natural beauty of leather.
She also includes hats that have been hand-felted. A nod to her practice as a sculptor (she creates pieces out of felted human hair), the hats are simple and timeless, with subtle details that make them unique such as ruching or an alteration to the silhouette.
What do you think on STATE? Does it make a case for re-purposed textiles?