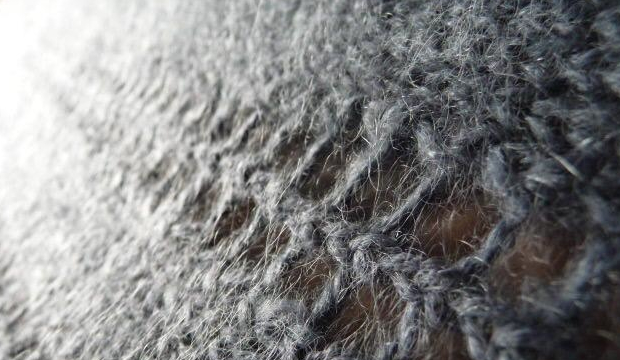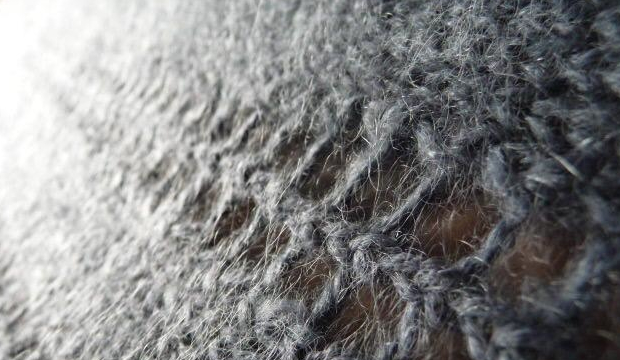 Many designers have been looking for more unique and luxurious textile fibers to incorporate into their collections, in part to avoid contributing to the overuse of popular fabrics such as cotton, as well as to set their garments apart from the rest. We love to see designers getting creative with fabrics!
During the FW14 fashion week shows, we couldn't help but notice one textile trend in particular: mohair.
While mohair isn't exactly new, it's most definitely having a moment. We've seen it everywhere, from H&M to Calvin Klein. Sourced mainly from South Africa, this fiber is a unique alternative to cashmere.
So, what is Mohair?
This versatile luxury fiber comes from the angora goat. Mohair has a natural sheen similar to silk. Its luster and softness make it a lovely textile to work with.
Additionally, it is strong, durable and doesn't wrinkle easily. What makes mohair most unique are its two most defining features: the fluffy "halo" that results from spinning the fiber into yarn, as well as the curl that occurs when left unspun (such as when it is felted into fabric) or spun in a way that preserves the shape.
If you're a textile designer interested in mohair, it is an ideal fiber to work with. Its long staple helps to spin a stronger yarn. It also takes dye easily and yields beautiful, saturated colors.
Mohair is also a great fabric to consider if you are a sustainability-conscious designer. The mohair industry is governed by strict guidelines to ensure sustainable practices. Since mohair is such a commodity, it is being used to spark economic growth and job creation in South Africa.
Image via la Ezwa