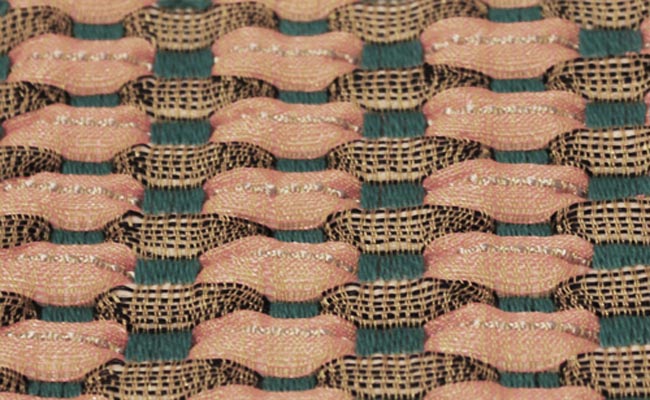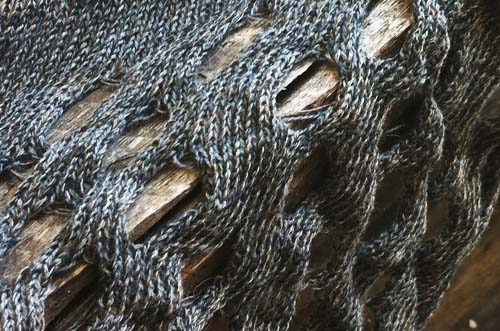 Looking for something a little more innovative when it comes to fabric shopping? Have you checked out TEX Studio, an emerging design collective in New York.
TEX is made up of fifteen designers, all of who graduated from the Rhode Island College of Art and Design. Between them all, the three main textile types are covered: print, knit, and woven. Sample collections containing each are created seasonally and custom pieces are also made for fashion designers, artists and musicians.
A few past clients include Calvin Klein, Bodkin, Target and Ke$ha! All the designers for TEX live in or around the Brooklyn area where the studio is located, and produce their textiles locally.
As for the fabrics themselves, balance is the key word.  The designers are able to work together, creating collections that are diverse and still cohesive as a result of so many different viewpoints. The textiles are works of art while serving their purpose as marketable commodities. Each piece is inventive enough to stand on its own, yet will not distract from a beautiful cut. Exactly what a fashion designer needs.
In my opinion, wovens are the strong point for TEX. Color in particular is used to give weave structures entirely different looks. Bright, eye-catching shades are mixed together alongside subtle neutral tones within each collection, making color more dependent on each piece rather than a "color story."
The prints are bold and graphic, particularly in their S/S '11 collection. Any one of them would look perfect as a skirt or a fun day dress.
As for knits, it's all about texture. The surfaces look like topographical maps and could without a doubt, double as sculptural pieces.
To see more from TEX or to request custom work, visit their website.