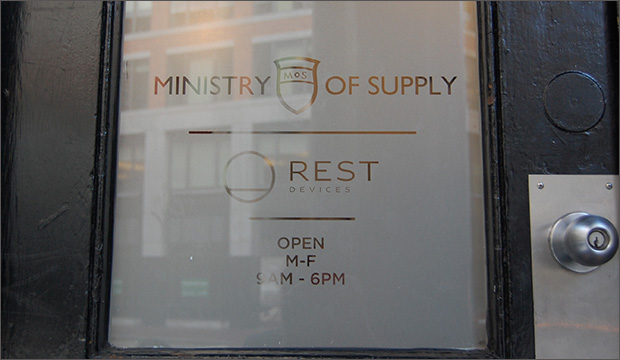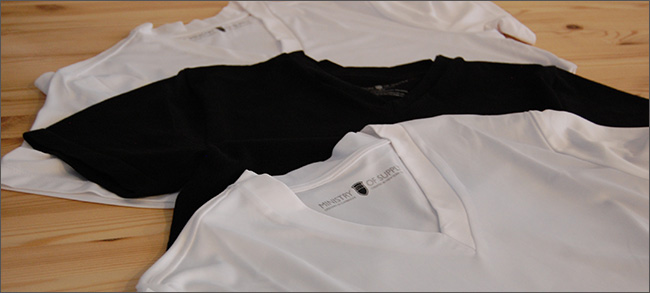 Last year, a friend was complaining to me about the lack of men's fashion options in an office setting. He pointed out,
Girls have it so easy, especially in the summer, all they have to do is throw on a dress while us guys have to sweat in long sleeves and a collar!
It's true: for guys working a typical nine-to-five, the choices for acceptable attire are narrow.  And what about those who walk or bike to work? A starched collared shirt is hardly conducive to strenuous activity.
Or is it? This fall, a new menswear company just might put an end to the sartorial office dilemma. In 2010, four MIT grads came together to form Ministry of Supply, a clothing line of business wear that is "adaptive to the human body."
Each garment can be worn in the office, but secretly doubles as activewear!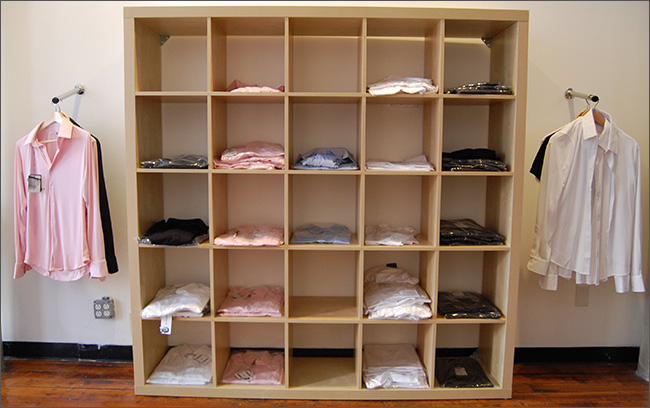 Founders Kit Hickey, Aman Advani, Gihan Amarasiriwardena, and Kevin Rustagi envisioned and executed an intriguing shirt label that combines fashion and technology.
Perhaps the most unique aspect of MOS is the fabrics used in the collection. Developed by Amarasiriwardena (a chemical engineer) these textiles impress both in form and function.
Unlike most dress shirts, for example, MOS shirts are made from knits rather than wovens so that they can stretch and breathe, and are non-wrinkle. Each fabric is created specific to a shirt.
For example, "The Agent" shirt contains silver lining in the cuffs and collar that kills bacteria. "The Apollo" shirt wicks away sweat, and also provides heat regulation through a phase change material (used by NASA!) that pulls heat away from the body when it is hot out, and releases that heat back to the body when in an air-conditioned office.
The collection also contains a t-shirt that has been robotically knit in different patterns on the body to maximize how breathable it is, and a performance base layer that controls odor. Most of the shirts have strategically placed "panels" that have extra stretch in high-stress areas on the body (the back for example).
Since launching, MOS has enjoyed a wildly successful Kickstarter campaign with 3,000 backers, and worked on brand building through the Mass. Challenge program under mentors such as Brian Kalma of Zappos.
Fully equipped, the company is launching their line this fall. The line is available at ministryofsupply.com, or at their Boston-based showroom where custom fittings can be scheduled.
Special thanks to Kit Hickey for speaking with us!