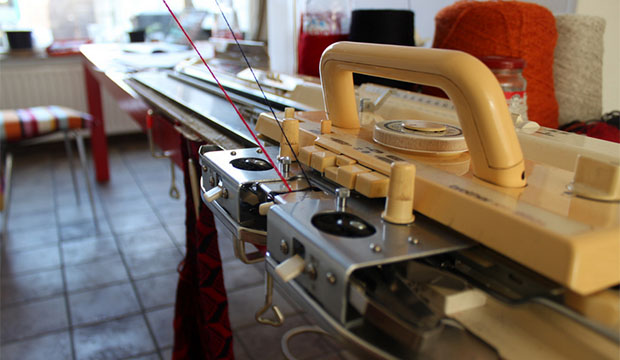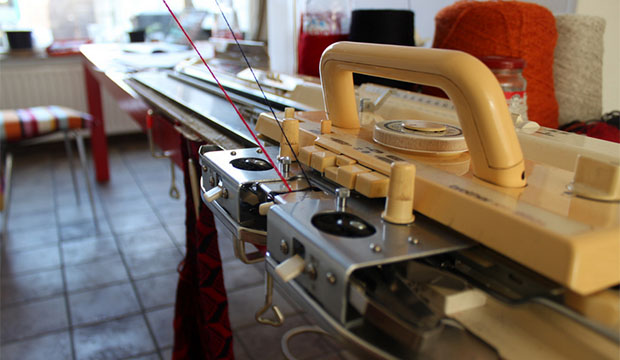 Knitwear has come a long way since the hand and needle. Over the years, this process has gone through numerous expansions in innovation, from looms to punch cards to computer software.
Nowadays, it seems the possibilities with knits are endless- is it even possible to advance any further?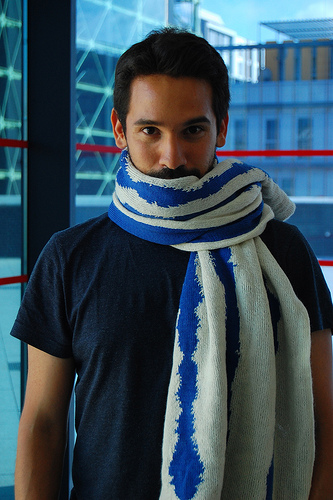 Artists Varvara Guljajeva and Mar Canet believe so. During a residency at Marginalia + Lab, they began work on a project to improve on

Knitic is an open hardware that serves as the "brain" of a knitting machine, replacing punch cards and other computer programs. the limitations of knitwear and explore new innovations. The pair developed Knitic.
Referring to it as a "hack" on a knitting machine, the technology allows for a much more fluid approach to knitwear design.
Unlike previous software for knitting machines, Knitic provides the user with "real-time control" over the needles.
Designers can modify their patterns on a whim (other technologies are limited to what had been programmed in), and there are no limitations on the length of a pattern.
Guljajeva and Canet have executed a few ideas using the technology, the most innovative involving an aspect of interactive participation.
The project, titled "Neuro Knitting," involves translating brain waves into beautiful knitwear designs that are imbued with a personal touch.
The artists measured participants' brain activity while listening to music (an activity that would provide a wide range of emotions). Using Knitic, the data was translated into patterns and knit into a unique collection of scarves.
Perhaps the most intriguing aspect of this technology is that anyone will be able use it- from a hobbyist to a designer. Though it is still being tested, theoretically, Knitic can be easily plugged into computerized machines (it has been tested on the Brother models 930 and 940, and is expected to work with 970) to be used.
How cool is this fashion technology?!