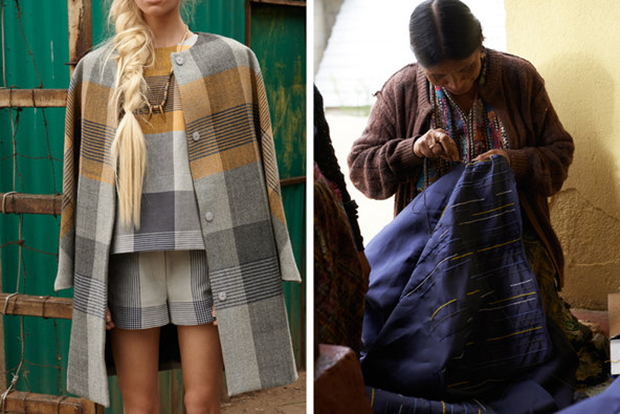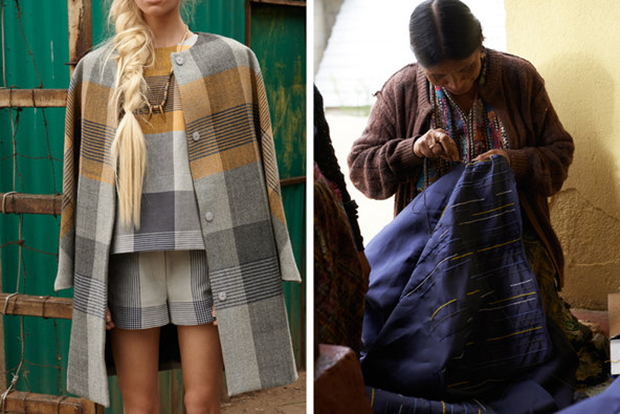 We really like slow fashion- unique, beautifully crafted pieces made carefully by hand.  While fast fashion chains still dominate the industry, slow-made, responsible labels are steadily carving out a spot for themselves. One such label is Harare, a line created by Caroline Fuss, named for the Zimbabwean birthplace of the designer's mother and grandmother.
Fuss' label incorporates gorgeous handcrafted Guatemalan fabrics, making her collections truly special.
Shortly after completing an internship at Proenza Schouler, Fuss took her first trip to Guatemala in 2011. There, she was inspired by the beauty and quality of the hand-woven fabrics she came across.
Realizing she had discovered the perfect place to source fabrics, Fuss set out to create a line that celebrates the hand-made. Harare's textiles are expertly crafted by Guatemalan artisans, many of whom are the tenth generation to practice the trade. Fuss makes frequent trips to Central America in order to work directly with the weavers.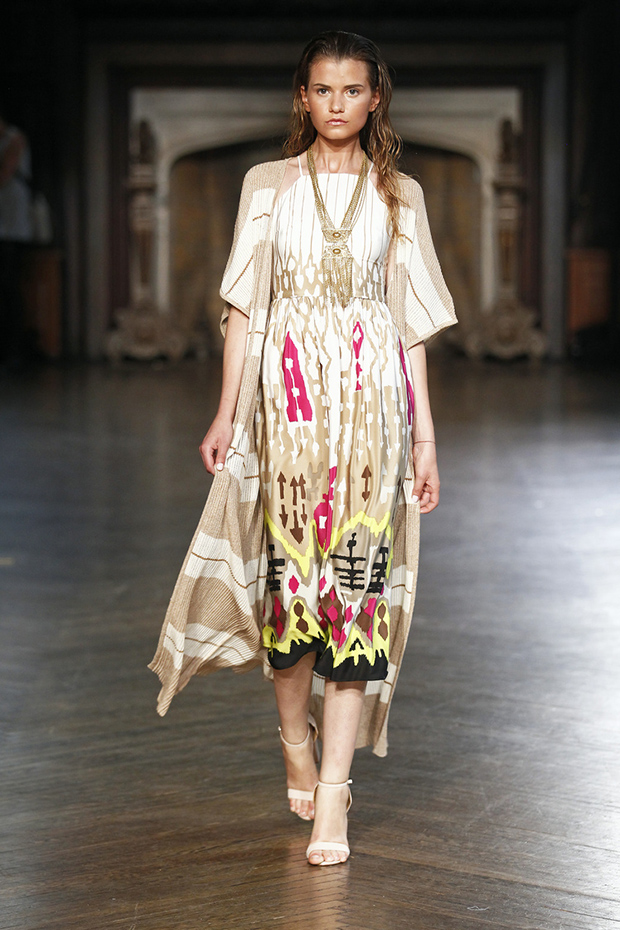 In addition to her focus on traditional handmade production methods, Fuss incorporates other sustainable initiatives into Harare's collections as well.
The garments themselves are sewn and knit locally in New York or Los Angeles. All fabrics are woven using natural materials, usually cotton. Additionally, the designer recently sourced recycled denim textiles from The New Denim project (also based in Guatemala).
The resulting collections are always incredibly beautiful, made more so by the handmade touch.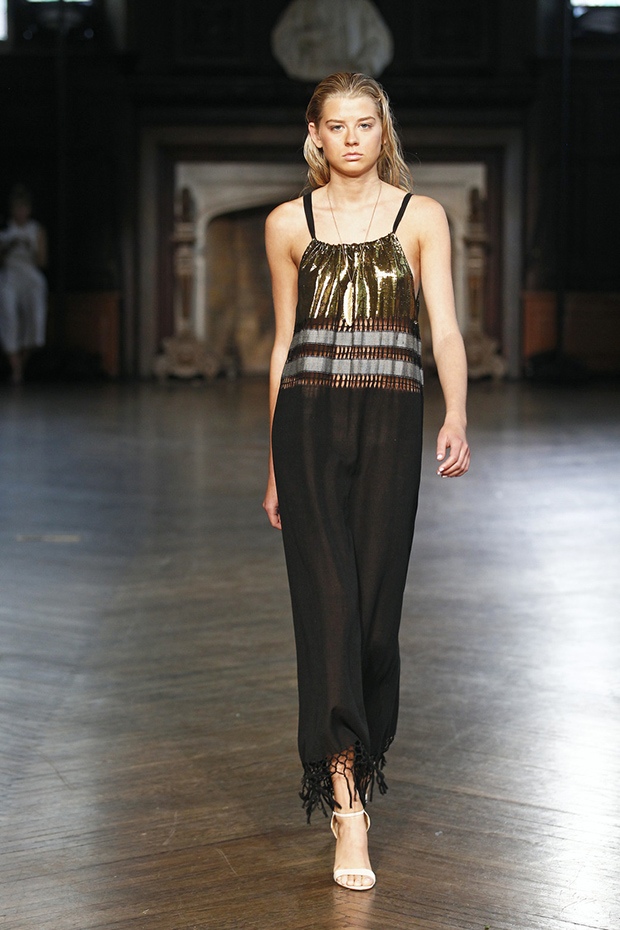 Harare's Spring/Summer 2015 collection in particular drew a lot of attention at New York Fashion Week. The garments were inspired by the Imazighen people of North Africa, as well as the "complex relationship they have with the landscapes they inhabit."
In order to create a contemporary look, Fuss mixed traditional craft techniques like hand weaving and embroidery with modern details such as metallic threads and color blocking. Her clothes are edgy yet perfectly chic, and you can definitely feel good about wearing them!