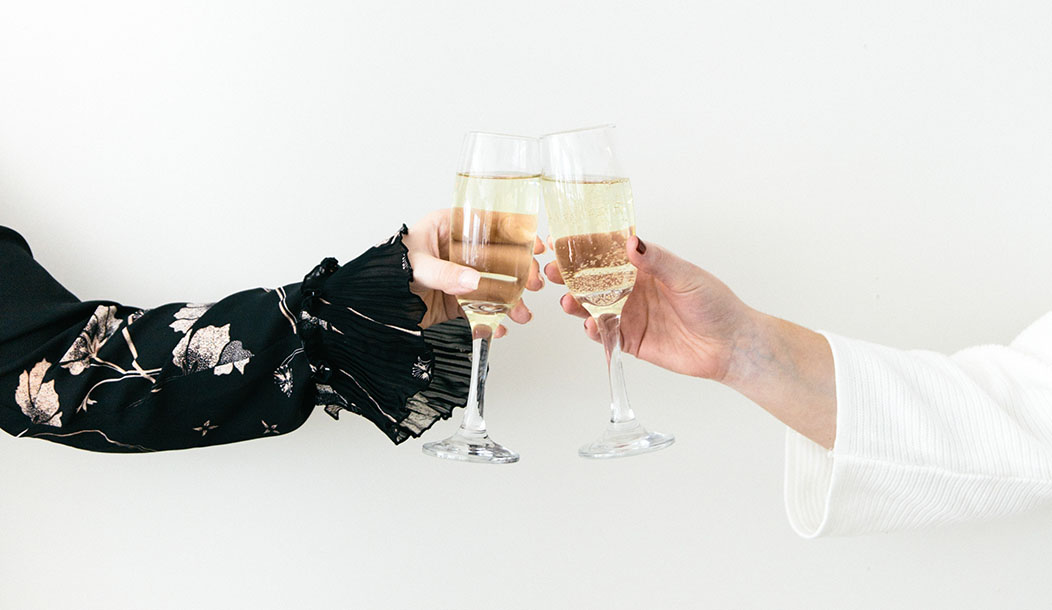 Dear Designers,
What a year it's been. How are you feeling? Did you accomplish what you'd set out to do? Are you proud of the work you did last year and really pumped for all that you plan to do in the new year?
If so, congrats! That's wonderful and you should totally pat yourself on the back. Because that's not an easy place to get to!
If not, it's OK. It happens. I myself achieved 3 of my 4 big fat goals, as well as several smaller goals. And, though not perfect, I'm thrilled.
I think in general we all put a little too much pressure on ourselves when it comes to the New Year. The constant inquires about your achievements and new goals can be a bit suffocating if you're not where you'd like to be in your business. It can feel embarrassing or disappointing to share your progress (or lack of) with your friends, family, colleagues, and mentors.
One the other hand, if you're someone who uses pressure and dissatisfaction with the level of progress to help you stop with the excuses and move yourself and your business forward, then you might like to have everyone asking you how things are going.
Or, you could be thrilled with all that you accomplished last year and ready to take on the New Year with vigor.
My guess, you're a little bit of all three. I know I am. I'm slightly bummed/embarrassed that I didn't complete one of my big goals for last year, I'm using that feeling to make that goal a huge priority for 2018, and I'm totally pumped for the new year and all that it has to offer.
While the percentages for you may be different, I'm willing to bet you too have a bit of each of these scenarios in your emotional mix at the threshold of the New Year.
Whatever the scenario, the New Year brings a sense of a fresh start and it's up to each of us whether or not we want to use that universal vibe to reflect and plan.
I'm not saying goal setting isn't important.  I love it, and do it regularly. And, for me, the New Year feels like newness with a dash of hectic. I like it.
But if the New Year makes you anxious rather than eager, nervous rather than excited, overwhelmed rather than ready, it's OK. It's OK to not have a plan. It's OK to use January as a time to see how things go, feel out your rhythm, and decide on next steps.
Regardless of how the New Year makes you feel, here are some things you can do this first week of 2018 to help you make progress, whether you've got a highly detailed plan with deadlines and milestones, or you're not quite sure what direction you want to go so January is more of an exploratory month.
Carve out 30 minutes to an hour to think about what you enjoyed about last year, and what you'd love to do more of.
Pick out 3 books or podcasts that you want to make part of your regular learning throughout the year.
Join a group or community of like-minded or industry-focused individuals who can become your support system throughout the year.
Make a pledge to write more. If you were to ask me what's one skill that is universally useful to all business people, I'd say writing. When you get good at communicating with your customers through words that convey emotion and truth, you're laying the foundation for loyal customers. And the only way to do that is through practice.
Consider starting a no-pressure business journal, a place to write down your thoughts about the business, goals, ideas, lessons learned, and overall feelings about how it's going.
As you can see, all five of these things are helpful, no matter how "ready" you are for the New Year. These are things that will make you a better business person (I know they have for me), helping you to make the most out of your year and feel good about where you are in the business, wherever that may be,
Have a very Happy New Year, designers!