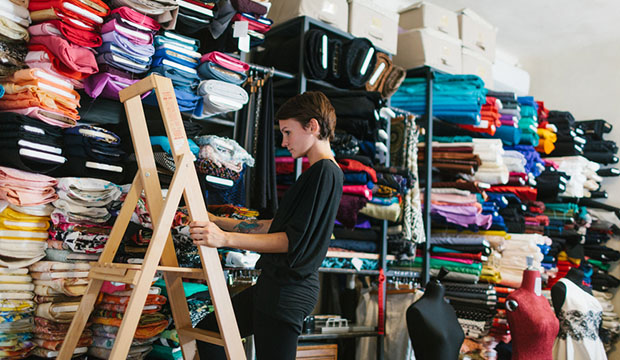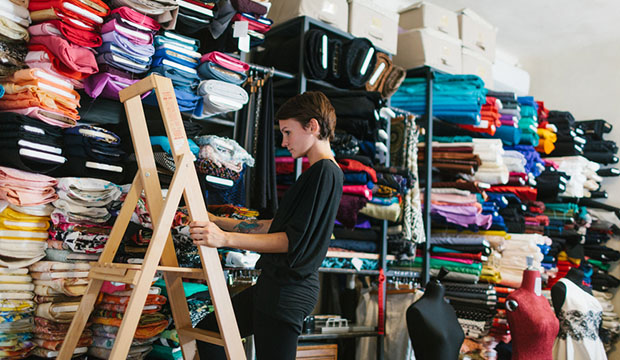 One of the most important needs of an independent fashion brand is "access". Access to people, access to tools, and access to resources are things that can have a huge impact on the growth and success of a fashion business, and at the same time things that remain difficult to come by on limited budgets.
With 2015 upon us and a feeling of determination in our hearts and heads, a lot of us are setting about making some real progress in our businesses this year. With that in mind, "access" feels even more important. We know we can't do this alone, so we need to surround ourselves with others who are there to help.
As you plan your business for the new year, you'll inevitably be making your way to tradeshows and conferences, seminars and industry gatherings as a means of growing, evolving, and improving. By this point, you probably know that Texworld USA is one of the shows we really love. Whether you're ready to source from the suppliers that present at the show or not, there are a lot of other good reasons to attend the show in NYC. And one major reason is the resource center.
The upcoming show will give designers complimentary access to an onsite Resource Center packed with industry professionals providing expert advice. Designers will be able to connect directly with all kinds of experts including advertising and journalism, color and trend forecasting, fashion design, education and buyer-supplier matchmaking services. Sweet!
While there will be several experts in the Resource Center, here are a few you might find interesting…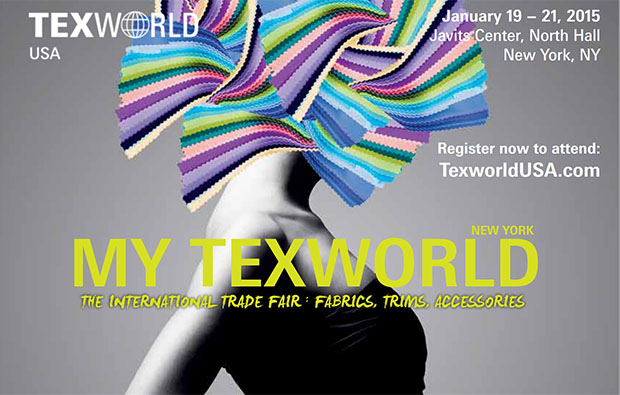 5 Free Resources for Fashion Designers at Texworld USA
 "PRESENCE" Trend Forum forecasts color trends and direction for Spring/Summer 2016
Texworld art directors will create the Texworld Trend Forum forecasting color trends and direction for Spring/Summer 2016.  The Trend Forum is a great educational resource for designers if you're looking to stay ahead of the curve. There's also a free seminar covering this topic and a limited number of Trend Books providing in-depth detail of each color pallet available for visitors.
Pantone Color Institute
We all know Pantone; it's the authority on color. It also provides color systems and technology for making sure that you get the color you're after when working with dyers and finishers and printers.
Design Options
Design Options is an  LA based trend and color forecasting company. They bring that SoCal vibe to the world and keep west coast designers in the loop on what's happening.
Tradegood
Tradegood is a global sourcing community for responsible buyers and trusted suppliers to get connected and get to know their supply chains. They help build and maintain deeper, lasting partnerships by creating buyer and supplier confidence by simply getting to know each other better.  Tradegood will be offering complimentary buyer/supplier matchmaking services daily during show hours.
ESMOD International
ESMOD International is the world's first and oldest fashion design school using exclusive and patented methods. They educate in creation as well as in business (so important!)and have trained creative designers and pattern makers, and other industry professionals (production, sales and marketing).
…Then there's the long list of amazing complimentary seminars lead by industry experts, the opportunity to meet and connect with fellow designers, and the ability to build relationships with suppliers. 
See you in a few weeks!
Texworld USA and The International Apparel Sourcing Show, ApparelSourcing
January 19-21, 2015
Javits Center, North Hall
New York, NY
We've told you about Texworld USA in the past. It's the largest sourcing event in North America for apparel fabric buyers, research and product development specialists, designers, merchandisers and overseas sourcing professionals. We're fans of this show; not just because they are one of our sponsors, but because we really believe in the importance of attending shows like this as a means of learning, connecting, and building a stronger business.