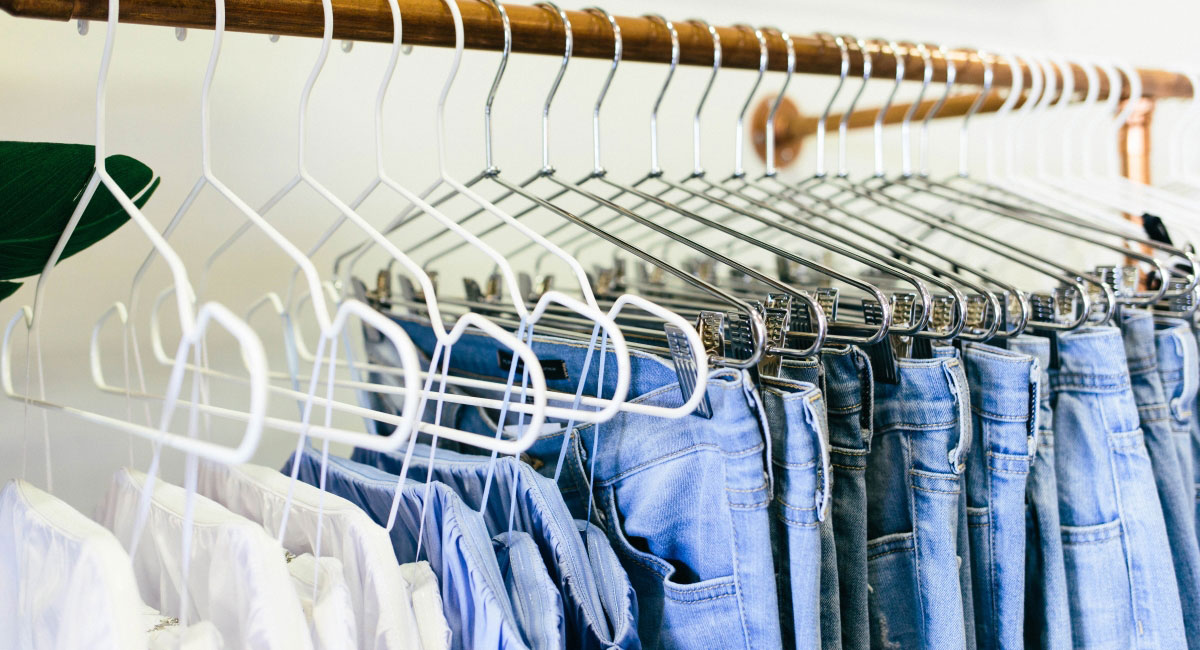 This blog post is sponsored by our partners at Texworld USA. The content is inspired by the exciting things that will be taking place at the July 2019 show.  But this post is just the beginning– if you're coming to NYC for the trade show, you can learn a lot more about what we're discussing below! Register for free.
The fashion industry has changed a lot in the past 10 years. I think a big part of that change has come from the swell of independent and emerging brands who are launching businesses in new ways, challenging the assumptions, and changing the rules.
It's refreshing and exciting and has been going on for long enough a period of time to see these change-makers demonstrate real growth. Which means, there's something to learn from them.
There are fundamentals that they started embracing over the past decade that have culminated into brands with traction and businesses with revenue. So let's talk about these fundamentals so that you can embrace them too.
Sustainability and Ethics
This is no longer a negotiable component of a business that will last. If you have not taken a long, hard look at the environmental and social tenets of your business and started a plan to address the things that need changing, your business will be hard pressed to stand up next to those that have.
Now, this doesn't mean that you need to freak out and shut it all down. You can't do everything at once and you shouldn't put that kind of pressure on yourself. But you should make a list of each thing that needs changing, and develop the strategy, timeline, and budget to make it happen.
So what should you look at?
Your supply chain: what kind of fabrics are you using in your collections? What impact do they have on the environment? What is your manufacturing process? How are the factories run? How are the people who work there treated?
Freelancers you hire: the people you hire for graphic design, video editing, and other services, are you paying them fair wages? I think this is overlooked a lot.
Your team: how do you treat your team? Are your expectations fair? Do you push for unreasonable and unhealthy deadlines?
Business Decisions: are you making business decisions using a moral compass rather than from a place of simply making money?
Texworld USA is kicking off the Summer 2019 edition with the new conference called Fashionsustain, which is a Neonyt conference that originated in Berlin and will include topics such as: Transparency and Traceability, Challenges Facing Established Brands, Innovation in Sustainable Materials, and more topics and speakers announced in the coming weeks. Happening all day Monday, July 22, 2019, this is a great way to learn about how to approach sustainability and ethics within your business.
Actually, 2019 is the Year of Sustainability for Texworld USA. Adding Fashionsustain, Texworld is really building up the sustainable and eco-friendly exhibition profiles on the show floor with a wide range of representation across Hong Kong, Pakistan, China, Korea, and more. Now, Texworld is making it really easy for you to clearly recognize and visit more sustainable exhibitors.
Register for Texworld here, to attend Fashionsustain and connect with sustainable vendors and suppliers from around the world.
Mindset
There is nothing more fundamental to the success of a business than the mindset of the person who is running it. In the past "hustle" and no sleep were all components of a business that will "make it" at whatever cost. Today, fashion founders are working to improve their mindset. They know that business ownership is a long game and creating a fashion brand that lasts, means prioritizing their mental and emotional health.
How can you improve your mindset?
Overcoming Obstacles: learn how to turn obstacles into strategies. The things that are holding you back are the things that you need to create a plan to overcome. When you think about obstacles in that way, they go from insurmountable issues to necessary next steps.
Gaining confidence: having confidence in your own abilities and using that confidence to make decisions in your business is crucial. A lack of confidence is very common among business owners. It's all about how you handle that lack of confidence that matters. Create a mantra. Something you can say to yourself that will is a powerful reminder of how capable you really are.
Using fear for growth: I don't believe in being fearless. I believe in using the fear we have as a tool for growth. Every time you're feeling fearful ask yourself why. What about this is scaring me and what can you do to address that fear right now? Essentially, coming up with a game plan if what you fear comes true. And then doing that thing even tough you're scared.
Embracing vulnerability: Every designer who wants to create a business that lasts needs to get comfortable with getting vulnerable. The brands that have shown real growth over these last years are the ones who don't try to be perfect. They are the ones who share realness, from creating videos without being perfectly styled to sending emails that own up to mistakes made, vulnerability in a business and it's owner is a key factor in longevity.
Relationship Building
A business that lasts is a business that focuses on relationship building as a one of their primary goals. This applies not only to customer relationships but also business relationships. Relationships create trust, trust creates growth, growth (when managed correctly) creates longevity.
So how do you prioritize relationship building in your business?
Think about your customers in terms of how you can serve them rather than how you can sell to them
Get to know who they really are and what they really need by talking to them. Don't make assumptions and then try to push things on them.
Embrace the power of small group connecting rather than always trying to reach massive amounts of people. This is a major mindset shift for many business owners.
Make it a point to join a network and community of fellow businesses owners. These people will become integral in your ability to keeping going and growing.
Personality and Point of View
The fashion brands that have emerged over the last decade and are still going strong are the ones that understand that having a personality behind their brand and a point of view on the world is an important component of success. Why? Because there are so many fashion brands out there. And one major way to differentiate yourself is to develop a brand personality and use it.
So, how doe s a brand cultivate a personality?
Have opinions and don't be afraid to share them.
Have a voice and use it to talk about the things that matter.
Stick to your brand personality, point of view, and voice even when it's difficult or unpopular.
Think of your brand as a living breathing entity that has the potential to engage people or bore them.
These four pillars are the foundation of a lasting fashion business. They are the anchors from which you run your business and when time is spent really developing them,  your chances of success massively increase.
I'll be speaking at Texworld USA about mindset, relationships, and personality. I hope to see you there!
From Launch to Growth: How to Gain Traction and Surpass Goals in Your Fashion Business Join me for a discussion about how to grow beyond launch by creating brand personality, building customer relationships, and overcoming obstacles to better market your business and reach your goals. Tuesday, July 23, 2019 at 11:30am on the show floor. Register for Texworld here, to attend this talk.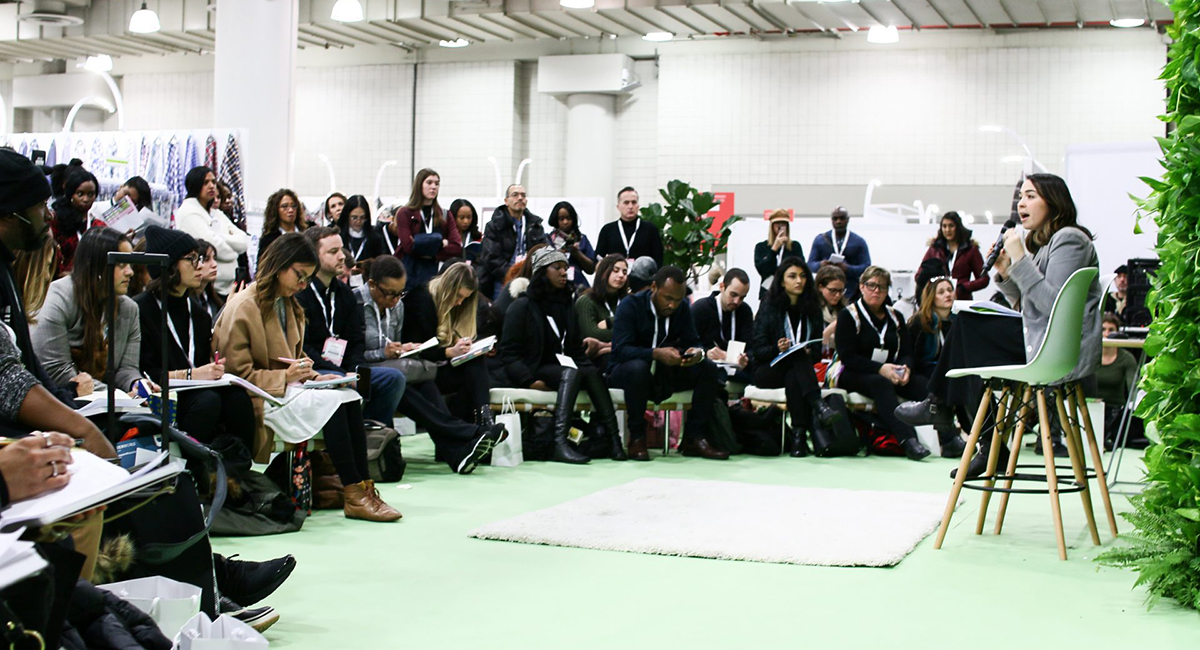 P.S. I'll be hosting the Independent Designer Meetup on Tuesday the 23rd, details coming soon!
The Summer edition of Texworld USA will take place in the main exhibition halls of the Javits Convention Center.
REGISTER FOR TEXWORLD USA HERE and experience sourcing, seminars, and networking with industry professionals.