There are so many rules in fashion business; seasonal deadlines, the "right" press, minimal number of pieces per collection, celebrity endorsements… it's exhausting.
But it doesn't have to be this way. You can decide which rules to break and which rules to follow.
Your options for building your brand are limitless!

The only way to be truly successful in business is to build a business around the life you want, not the other way around.
For the first time in history, you have the opportunity to decide what you want to do and how you want to do it.
You don't have to wait for someone to choose you. Choose yourself.
You don't have to settle for what's being offered. Have the guts to create your own path.
Be a part of a welcoming and supportive community
Connect with fellow designers who get it, get you, and are doing it too
Get and give advice, guidance, feedback, and help to run your business your way
We believe that everyone deserves to have total control over every aspect of their life. And we believe that you can absolutely do this on your own terms.

We are on a mission to help independent designers build businesses that make them happy.
Would you like to join us?

What's it all about?

StartUp FASHION is an online community where independent designers and emerging brands are helping one another, forming friendships, collaborating, letting off steam, sharing victories, and belonging to a network of people who get it; who are doing it too.
We're a place to discover the limitless ways you can build your fashion brand by helping you create your path and giving you the guidance and resources to follow that path.
Our Promise to You
We promise to always support you in your goals, cajole you into committing to your work, push you to have more focus, remind you to embrace your edginess and celebrate your different-ness, and to do whatever is in our power to help you build a business and create a life that make you happy.

HOW WE SUPPORT YOU:
ENTREPRENEURSHIP IS LONELY AND KIND OF ISOLATING

Virtual Office Hours: Monthly Video Consulting sessions with StartUp FASHION. You can ask questions about your business; get advice on something you're working on, get feedback on an idea. We're there to chat.
The Designers' Discussion Forum gives you an actual place to go to get answers to your burning questions on the topics that tend to keep you up at night.
Regular reminders, encouragement, and accountability to help you thrive.

GETTING YOUR NAME OUT THERE IS ONE OF YOUR BIGGEST CHALLENGES

Emerging Designer Contests and Competitions. Because we've been in the industry for some years now, we are often presented with exciting opportunities for emerging designers. We always look to our members first!
Press Opportunities. Editors are often emailing us looking to learn about new and cool brands.  We are always thrilled to share our community members with them!

YOU NEED TO MAKE MORE SALES

Collection of 500 boutique retailers that carry emerging and independent labels. So that getting into stores can be one part of your business success.
Videos interviews with buyers and sales experts who have answered all kinds of helpful questions about how to approach this aspect of business.
Guidance on creative ways to get out there and sell, rather than waiting for buyers to come around. Remember, don't wait to get chosen, choose yourself!
Popup Shop and Trunk Show opportunities are often sent our way. We share them exclusively with our community members.

EDUCATION IS EVERYTHING

Start every day with the Daily Must Reads, a feed of over 20 of the best blogs and online magazines covering fashion, business, trends, and style; updated several times per day to keep you up to date and informed.
Free and discounted online and offline events and workshops with superstar experts on topics like legal issues, time management and organization, creating a media plan, branding on a budget, and so many more.
15+ Business Templates we like to call Tool Kits

Line Sheet Template
Advisory Board Creation Guide
Detailed Business Financial Plan Template
Search Engine Optimization (SEO) Tips & Guidelines
Essential Elements of a Money making eCommerce Website
Social Media Strategy Template and Guidelines
Creative Brief for Communicating with Graphic & Web Designers
Fiber Dictionary
Fabric Dictionary
Fit and Cut Dictionary
Marketing Budget Template and Guidelines
Purchase Order Form
Wholesale Order Form
Line Costing Template
Strategic Business Planning Template
Brand Identity Creation Guidelines
Target Market Creation Guidelines

YOU HAVE SO MUCH TO DO AND STAYING ORGANIZED IS TRICKY

A business hub to manage all of your press pitching, buyer pitching, supplier and factory contact info, social media planning, and production schedules in one space.
Digital to-do list that's easy to organize into unlimited categories in order to stay on top of your daily, weekly, and monthly tasks like "Design Tasks", "Production Tasks", and "Marketing Tasks".

YOU'RE ON A BUDGET, EVERY DOLLAR COUNTS

Discounts!

Shopify- 10% off your monthly fees
Fashion Brain Academy- 15% off the "New Designer Program"
PR Couture- $50 off their Media List
PR Couture- $10 off the book "Pitch Perfect"
Recipe for Press- 25 % off their book "Recipe for Press"
LupRocks- $100 off their TV and Movie Product Placement Services
Finance Your Startup- $50 off their digital tutorial
Makers Row- 50% off starter membership
Cruz Label- 10% off custom labels

Check out what our Community members have to say!
[one_half]
[show-testimonials orderby='menu_order' order='ASC' layout='slider' options='transition:fade,controls:none,pause:4500,auto:on,columns:1,theme:speech,info-position:info-below,text-alignment:left,charlimitextra: (…),display-image:on,image-size:thumbnail,image-shape:circle,image-effect:none,image-link:on']
[/one_half]
[one_half_last]

[/one_half_last]
Who's behind all of this?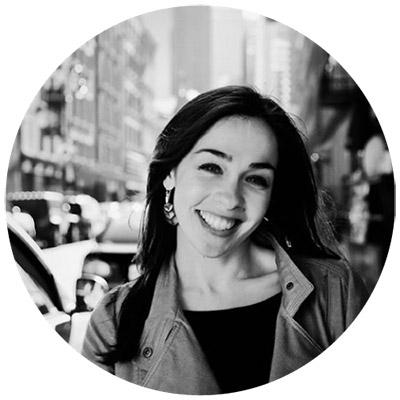 From our founder, Nicole…
I don't believe you need to approach your life the way other people say you should. My fashion career has spanned from being an independent designer to an operations manager to textile sourcing to fashion marketing; because these are the things I love to do.
I travel constantly, have lived abroad, and built businesses based on the belief that I have full control over how I use my time on this earth. I want to help you do the same thing.
I'm so proud of the StartUp FASHION team; we're designers, artists, business people, marketers, and story tellers. Each one of us has a special love for this industry and we're so excited that we get to spend our days working with talented, driven, and determined designers.

F.A.Q.'s

Q: Who is this Community for?

A: Fashion and Accessory design entrepreneurs who believe in the power of forging their own path, who want to be an active part of a community of fellow designers, who embrace taking a different approach to life and work, and who are not scared of a good challenge.

Q: Who is this Community NOT for?

A: Designers and brands that believe the only way to find success is through the traditional path, who focus on the rules they need to follow, who don't want to try new things, experiment, and who can't quite seem to enjoy the adventure that comes along with running a business.

Q: I'm not an apparel designer, will the Community still be helpful for me?

A: Yes! Having access to the tools and resources in the Community is great for apparel designers as well as handbag, jewelry, and other accessories designer.

Q: Do you offer monthly membership?

A: We don't. Here's why. The community is a place of sharing and helping and guiding, building long lasting relationships and being part of a network. The tools and resources and guides we offer are all awesome for any independent fashion business — but that content is just one component of what we've built — the other component, the relationships and support, don't happen in a month.

Q: Why should I sign up for the Community?

A: You want to wake up excited about your growing business, right? You want to lead a happy life, build a business on your terms, and connect with people who are doing the same thing, right? Perfect. Then there's your answer.

Q: I don't live in the US. Is the Community still a good fit for me?

A: Absolutely! The tools and resources in the Community are relevant to any independent or emerging designer. And the majority of our events are online. We currently have members in North America, South America, Europe, Asia, and Africa.

Q: Is the Community worth the price?

A: Membership to the Community represents access to over 15 years of education and experience in the fashion industry. Plus, take a second to think about the Retailer Database alone. If you pick up one new wholesale account (and we're willing to bet you'll get more than that) you will recoup your $225 membership fee 5 times over, at least! Listen, we get it: you're an independent designer, and every dollar counts. The good news is that once you get started, and begin using the resources and tools to their full potential, this investment will pay for itself many times over.

Q: Will the Community really help me grow my business?

A: Yes! As long as you commit to it. The Community was developed to help you, and it absolutely will when paired with your guts to make things happen.
Check out what our Community members have to say!
[one_half]
[show-testimonials orderby='menu_order' order='ASC' layout='slider' options='transition:fade,controls:none,pause:4500,auto:on,columns:1,theme:speech,info-position:info-below,text-alignment:left,charlimitextra: (…),display-image:on,image-size:thumbnail,image-shape:circle,image-effect:none,image-link:on']
[/one_half]
[one_half_last]

[/one_half_last]
Decide on the the life you want.
Build a Business that let's you live it.
Having a Fashion Business is Damn Hard.
But it's not impossible.
You're not alone.
JOIN THE COMMUNITY AND RUN YOUR BUSINESS ON YOUR OWN TERMS
[one_half][show-testimonials orderby='menu_order' order='ASC' layout='slider' options='transition:fade,controls:none,pause:4000,auto:on,columns:1,theme:speech,info-position:info-below,text-alignment:left,charlimitextra: (…),display-image:on,image-size:thumbnail,image-shape:circle,image-effect:none,image-link:on'][/one_half]
[one_half_last]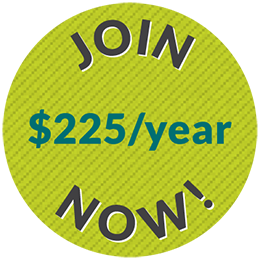 [/one_half_last]