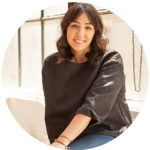 Hey there,
I'm sorry to see you go!
Thanks for letting us know that you no longer want to be on our mailing list. We will stop sending you the weekly notes of encouragement, opportunities, offers, and invitations to upcoming online events.
Best of luck with your business!

P.S. Did you mistakenly opt out? No worries!  You can get back on the list here. 
P.P.S Prefer Instagram over email? Follow me for lots of business inspiration and notes on encouragement.