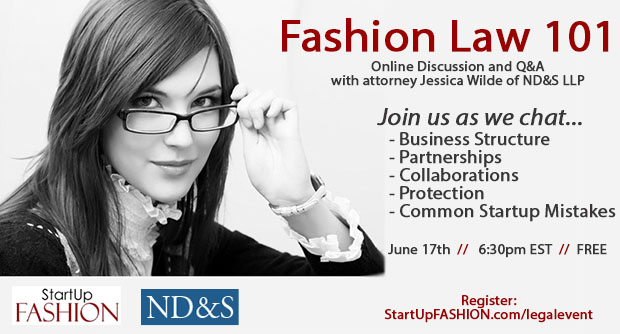 This one is not to be missed!  Join us as we discuss the must know legal topics when starting your fashion business.
– Business Structure: How to decide which structure is best for you.
– Partnerships: What do I do if my partner wants out?
– Collaboration: How do I legally approach a brand collaboration?
– Protection– How can I protect my brand and products?
– Common Startup Mistakes– What are some common mistakes and how do I avoid them?
Sign up for this FREE live Spreecast right here!