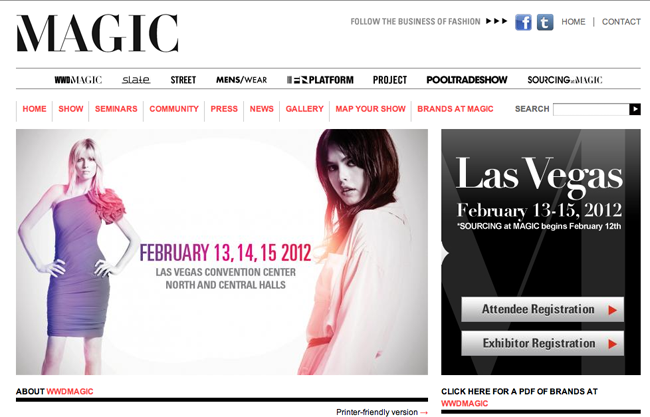 As you probably know, we're big fans of  the WWDMAGIC trade show.  Though we aren't able to attend this coming show, that doesn't mean we're not completely and totally interested in what's going on.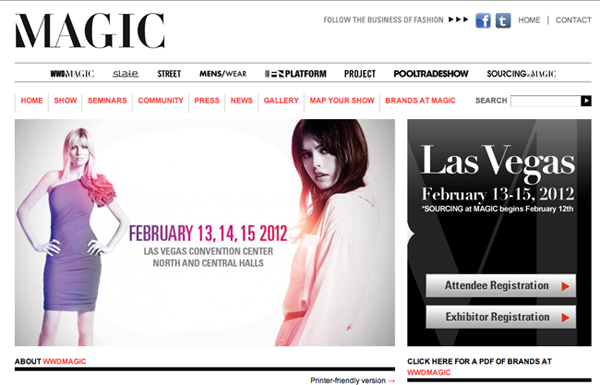 We always want to stay abreast of what happening, with a special interest in Sourcing at Magic and Pool Trade show. But we recently learned that there's a new initiative on the horizon and it is 100% directed at the emerging designer community.  It's called WWDMAGIC Launch Pad.
Launch Pad at WWDMAGIC is an exhibit within a special WWDMAGIC Launch Pad lounge, giving twenty emerging ready-to-wear apparel and accessory designers the opportunity to showcase their lines in a gallery-like exhibit, located at the LVCC Campus / front of North Hall. Featured brands will include Sonas Denin, Shop Gia, Unspoken Lingerie, Zone 6 USA, me2Roo, Kuero, Danilo Gabrielli, Astrid Land, Divine Inspiration, Blanc Blouse, Flow by Tara Davis, Lizzie Parker, and one of our faves Carrie Parry!
In an attempt to learn more to share with you, our community of rising talent , or should I say BreakThrough DESIGNERS, we were able to snag a very quick and to-the-point interview with Chris DeMoulin, MAGIC International President and Executive Vice President of Advan star's Fashion Group.  Here's what he had to say.
StUF: What inspired the creation of Launch Pad?
CD: MAGIC places all areas of fashion under one roof, to connect and inspire the fashion community – and when we looked around at the 360 degree view of the show – we realized there was an area in our community that we could serve better  – emerging talent.  We want to help these emerging ready-to-wear designers make their mark on the map.
StUF: What kind of products and categories can we expect to see?
CD: The WWDMAGIC Emerging Designer Showcase will include dresses, evening wear, handbags, and sportswear lines.
StUF: Is this something MAGIC plans to continue for future shows?  
CD: Yes, absolutely.
StUF: Can you describe the atmosphere and vibe of the lounge?
CD: The lounge will be contemporary cool, mirroring a French atelier. There will be 15 designers working off tables and a rolling rack. The lounge will be adjacent to is the WWDMAGIC Blogger/DJ Lounge, where we will also have a DJ playing some great tunes.
StUF:  What criteria were necessary for the designers to be eligible to participate?
CD: All designers are open to submit their line to WWDMAGIC.
So folks, it seems like all are encouraged to apply for future shows.  We'll do some digging on our end and see what we can find out about how to go about getting involved.