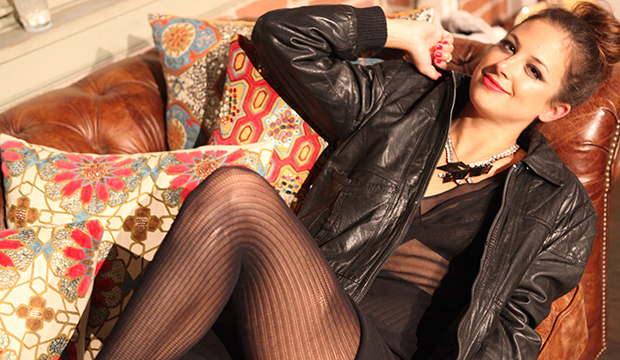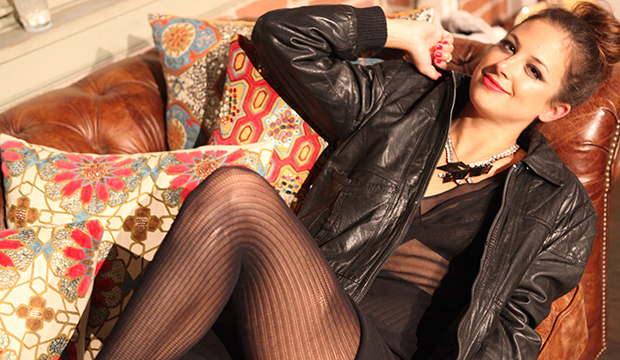 Alison (Ali) Reynolds, owner and designer of vintage leather jacket brand, wolf and lamb, breathes new life into old vintage jackets by infusing one of a kind style and recreating their once perfect form and fit with a more contemporary twist.
In her extensive search for the perfect fitting leather jacket, Ali realized after acquiring so many vintage jackets, that they were going to waste. She figured, with a little alteration and a more modern fit and style, these jackets could be reborn into something cool. So with this passion to give stories back to classic pieces, Ali created Los Angeles based brand wolf and lamb, in 2012.
But how are these leather jackets any better than the rest? Well, I can tell you that each bespoke jacket is handpicked, sewn, and reborn in a fresh, contemporary fit. Ali also takes the time to thin each sleeve, fit the shoulders, taper the waist, and custom line each jacket to add the perfect finishing touch. She tells us her jackets are, "incomparable vintage pieces with a style all their own."
She continues to echo the free spirited, So-Cal lifestyle while putting a green spin on her fashionable and unique point of view.
Check out our interview with designer Ali Reynolds…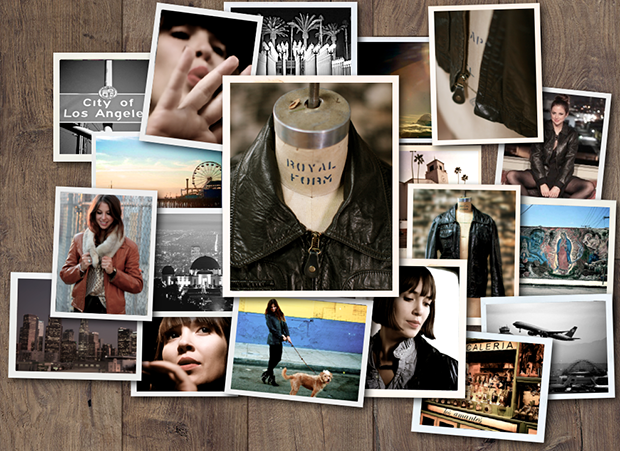 What inspired you to start a business around the concept of 'reborn' leather jackets?
AR: Growing up, my parents had an awesome collection of leather jackets – one's I had seen in old photos back when they were first dating and one's that eventually found their way into our basement closet among other treasures collected over the years: high-waisted plaid bell bottoms, homburg hats, and my mothers various silk scarves.
When I moved to LA at 22, I fell in love with all of the vintage boutiques the city had to offer. I soon began to acquire a lot of leather jackets, in black, white, tan, trench coats, and bombers. What had initially drawn me to them was their unique styling – zippers, unique hardware, stitching, etc. but what I found frustrating was their ill fit  – the thick, crepe linings, the exaggerated shoulder slope of some of the men's jackets, and the overall boxy fit.
I started to look into alterations for my existing jackets to mold them into a sleeker, more contemporary fit. Initially it started off as a fun hobby that slowly grew into its own brand.
How did your 8 years of financial experience in the LA fashion industry benefit you when you launched your own label? And what financial advice would you give other emerging designers?
AR: Working in the LA fashion industry was incredibly exciting but also quite challenging. During my last few years working in finance, the recession hit and the fashion industry as a whole really suffered.
To see how the fashion plane had changed seemingly overnight and to watch these brands struggle to stay relevant and competitive in this changing marketplace was really beneficial to me starting out.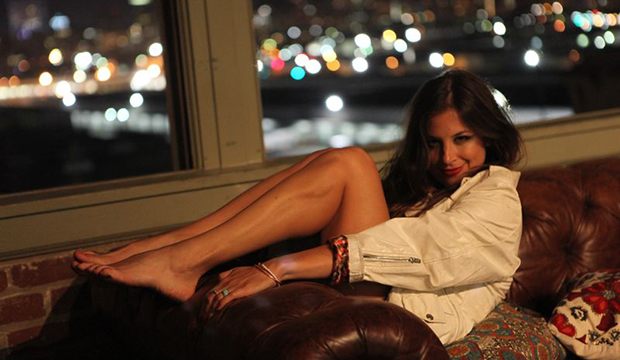 So my advice for other emerging designers would be to keep your focus and drive for where you see your business headed, but to also maintain flexibility in how you get there.
There will certainly be roadblocks and challenges along the way where you may realize maybe your actual margins are lower than you had planned, your target demographic isn't representative of the customers buying your product, or your social media presence needs some work. Whatever it is, accept that there is work to do, keep plugging away, and try not to get too discouraged.
Also, be aware of hidden costs. For instance, how many yards of fabric do you really need per item? What are your true manufacturing costs all in? Have you accounted for labels, hangtags, packaging, etc.?
Be honest with yourself in your assessment of your true costs as this will impact your margin and directly affect your bottom line.
You mention it is important to create a business with a green point of view. Why do you believe that to be true?
AR: We are so infiltrated with the fast fashions of trend-driven brands such as Zara, H&M, and Forever 21. Unfortunately much of this clothing eventually ends up being thrown away and added to landfills each year after its moment in fashion has passed.
I wanted to create a business that was more or less trend-exempt. One whose success did not ride on the rapidly changing, in-and-out trends we've become so accustomed to in fashion. A great fitting, uniquely styled leather jacket is a classic.
What has been the most difficult part about launching your label? How did you overcome these challenges?
AR: Creating your own label is a tremendous amount of work – and it takes a lot of time. While it's an exciting process it can also be incredibly frustrating.
A year ago, my dear friend Peggy gave me some of the best advice when I was feeling overwhelmed and a bit stuck. She told me to set a goal for doing just one thing for my label each day, no matter how small. Maybe it's putting together a blog post, or researching a competitor, or working on hangtags. Whatever it is, try to keep marching forward and putting energy into your label. Eventually these small steps will materialize into something a little bit bigger.
We see that you utilize Etsy to sell your garments. What are some of the ways that Etsy has helped you and your label?
AR: Etsy is a fantastic resource for small businesses and a great selling platform. Not only is it fairly easy to set up your own store, but also they offer constant support and ways to maximize your brands exposure.
I had previously been selling my jackets through word of mouth so having a virtual storefront has been really helpful! Just last week I sold one of my favorite trench coats to a woman in Warwickshire, UK who had found me on Etsy.
Each of your 'reborn' leather jackets has a special story. Do you use this to help promote your products, if so how?
AR: I like to feature the unique qualities of each jacket I source – being one of a kind, each jacket has its own unique features and stylings that set it apart. Some of our jackets have zippers, belts, snaps, and slant pocket detailing while others we source because of their simplicity and classic stylings such as a boyfriend blazer with simple button closures.
I like to highlight all of these options, as our jackets are as unique as the women who wear it. Some classic, some a bit more eclectic, whether you are looking for that perfect black motorcycle jacket or perhaps a bright white, perfectly shrunken bomber.
How do you see your brand growing in the next few years?
AR: I'd love to see the brand expand to the east coast, where I'm from. We'd still be based in LA but having a bit more exposure in the NY and DC area would be fantastic. I might also expand to small leather goods, with a line of clutches and accessories made from vintage leather.