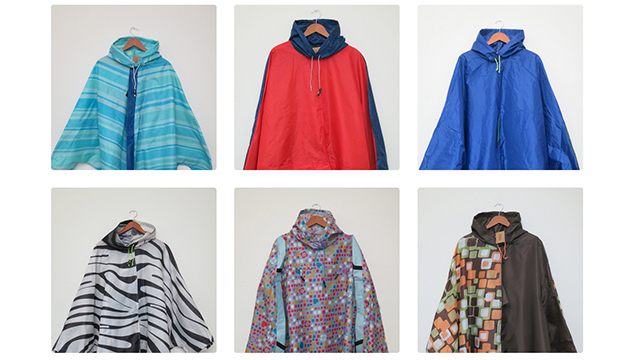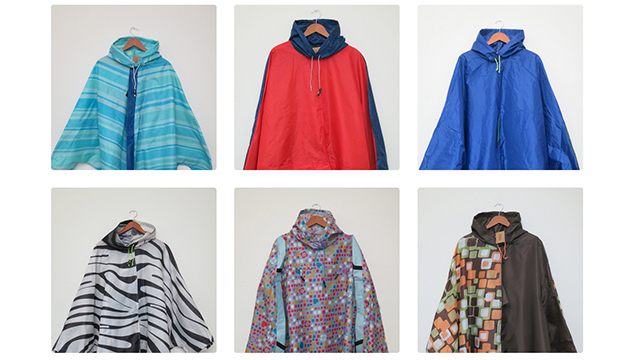 Festival season is winding down, and while prop designer Kate Benton is a huge fan of music fests, she couldn't help but notice one problem that comes along with them- trash.
It's no secret that festivals generate a lot of waste that partygoers tend to leave behind. So Benton put her creative skills to work to see what she could do about it. The result is WiTHiNTENT, a unique clothing line made entirely out of abandoned festival tents!
Thousands of tents get left behind at festivals each year. This leftover fabric is durable, waterproof, and comes in a variety of colors and patterns these days.
And it all ends up in landfills. Rather than letting it go to waste, Benton viewed the tents as an abundant (and free!) source of a perfectly good material. Each garment in the WiTHiNTENT label is made from "100% tent," even using leftover toggles and cord for closures and other details.
The resulting line is a whimsical collection of brightly colored, functional garments (mainly outerwear and bags). And because her source fabric is so varied, no two items are exactly alike, making each piece unique.
The collection consists 3 styles of jackets, including a super cool batwing sleeve "cape" that, ironically, would be perfect to wear to a festival! The line also includes some adorable shopping bags that can be worn over the shoulder or on the back while cycling. Smaller scraps of fabric are recycled into sweet little bunting sets to decorate with.
As an added touch, each item is labeled with the year and festival it's source fabric came from.
While Benton appreciates the abundance of fabric that is available for her line, she still advocates against littering. "While we enjoy making lovely clothing from unloved tent fabric, WiTHiNTENT does not offer an excuse to leave a tent behind."