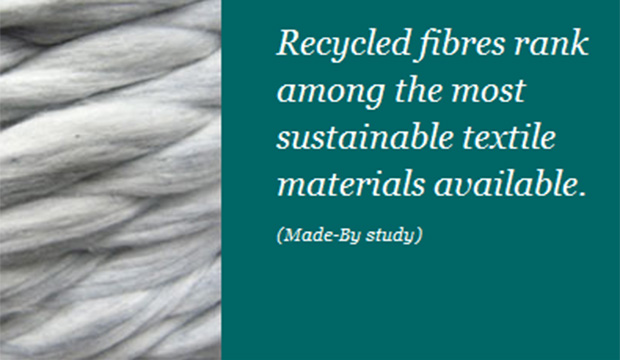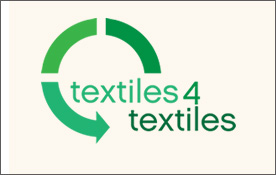 Dutch consortium Textiles4Textiles  has recognized the glitches in recycling textiles and developed a machine that can sort textiles for re-use.
It's no secret that the sustainable benefits of recycled textiles far outweigh those of using completely new materials, especially when it comes to producing a fashion line.
So why aren't we all using reclaimed fabrics in our collections? The fact of the matter is it's simply easier to purchase materials from a supplier.
Finding the right look, fiber content, and fabric quality can be an issue as recycled fabric options may not offer up that perfect shade of coral.
There is also the problem of consistency, you need to consider that though you found a dream fabric for your next collection, you will hopefully need far more than three yards to fill all those orders you're going to receive.
This is where Textiles4Textiles comes in.
Currently, all discarded textiles to be recycled must be sorted by hand. This is an arduous, inexact procedure that doesn't yield particularly high-quality results.
However, Textiles4Textiles' incredible technology contains sensors that can recognize fabrics based on visible traits such as color as well as factors that may not be so visible such as exact fiber content.
So now the fabrics are categorized, but they are still piles of unusable pieces. What next?
The fabrics are pulped (reduced back to their stage as pure fiber) and re-spun into brand new yarn. This yarn can then be made into anything from home textiles to clothing. Any fiber that isn't long enough to be spun is recycled as insulation.
Cotton has served as the guinea pig for the process, quite a feat considering cotton is naturally one of the shortest in fiber length and is subsequently one of the most difficult to recycle.
Regardless of difficulty, cotton is by far the most widely used fiber in the textile industry, and the idea that the huge amounts we produce can be reused is an intriguing one.
The Textiles4Textiles machine is set to be unveiled in November.
Would sourcing recycled textiles be more appealing to you if they were machine-sorted?