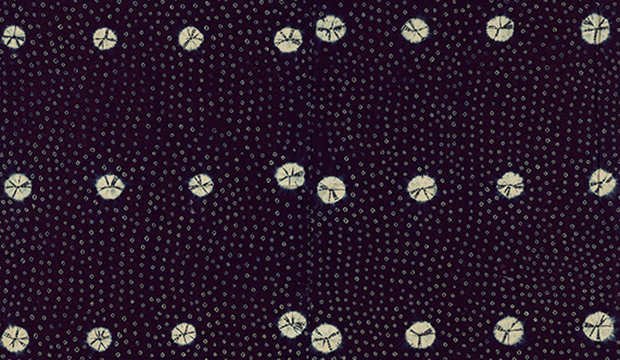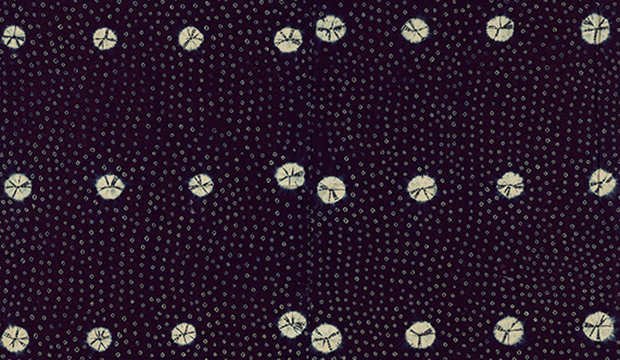 Indigo is a hugely popular trend in the fashion and textiles right now. Many designers are looking to incorporate traditional techniques and visual elements into their collections. Some of these you may be familiar with, such as ikat and shibori. Another that is perhaps a less familiar, but longer-running indigo trend, is adire cloth.

Originating from the Youruba people in Southwest Nigeria, adire is a cotton fabric that has been resist-dyed using indigo.
This gorgeous textile takes on a look similar to batik or shibori fabrics. Traditionally, adire dyeing has always been done by women; using either locally grown indigo leaves or imported grains.
The dye process is a lengthy and complex one. The dye bath must be prepared, and the fabric dip-dyed multiple times to get the desired shade of blue (the more the fabric is dipped, the darker the results.) Occasionally, the cloth could be beaten with a mallet after dyeing to give the surface a sheen.
There are two different types of adire dyeing, both with gorgeous results.
Adire oniko is a tie-dyed resist. Much like shibori, this can include several methods, including stitching or tying. Traditionally, raffia is used as a tie resist, creating various patterns using only the binding, securing a folded piece of fabric, or tying small objects such as stones or seeds to add to the resist.
Adire eleko is similar to batik, except it traditionally uses starch paste as a resist instead of wax. A starched pattern is applied to only one side of the cloth so that there is a "right" and "wrong" plain blue side.  The starch can be applied through a stencil or painted freehand. Youruba men would cut the stencils, while women would paint the fabric.
True adire fabrics are difficult to source, as the industry has unfortunately dwindled in recent years. However, some contemporary designers use these unique textiles to draw visual inspiration in creating their own fabrics. For example, African label Maki Oh's Fall 2013 line incorporates beautiful prints based on adire patterns.