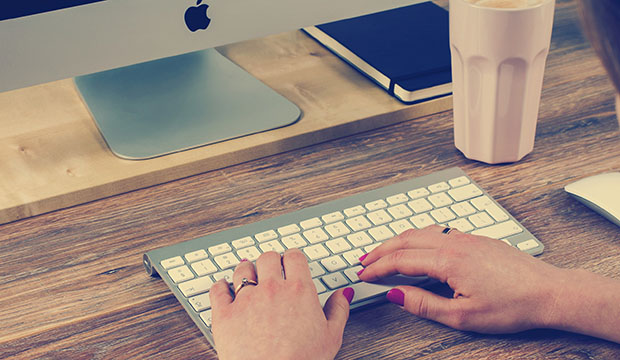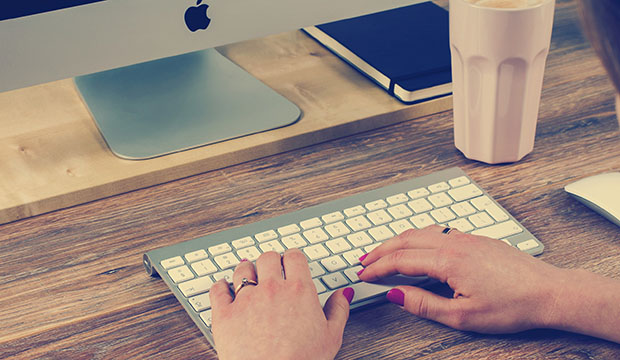 There are a lot of new independent designers entering the saturated fashion market. This is mainly because affordable small-scale manufacturing options, fashion technology business applications, and low overhead e-commerce solutions are reducing the need for so much upfront capital to enter fashion entrepreneurship.
Meanwhile, the growth of social media, the explosion of fashion blogs, and the outburst of e-commerce sites continue to rise.
This is great. It's hard to believe that this digital ecosystem has only been around for a decade.
But while this creates opportunities, the subsequent increase in competition continues to make it more and more difficult for new labels to make their mark.
While all of this is going on, many people are arguing that the digital age has killed the PR industry, while others reason that the value of PR has in fact never been more significant in a saturated and overwhelmed market.
PR has always played a primary role in the business of fashion and since content has become so important and traditional barriers to entry for fashion companies and media outlets crumbled, the role of fashion PR has indeed intensified.
But has fashion PR evolved?
The fashion PR industry focuses on managing brand positioning and developing brand awareness.
TRADITIONAL APPROACH TO FASHION PR
The conventional fashion PR approach heavily relies on maintaining relationships with media and stylists, and generating press coverage, product placement, and social media mentions.
Administrative operations around these things can take over the majority of in-house and/or agency PR resources, as they traditionally require individual transactions, positioning PR agents merely as intermediaries.
But with an abundance of media outlets, a culture of content overload, and quickly evolving communication channels, the traditional approach is insufficient. It's irrational and expensive.
Although PR is a long-term investment and it definitely takes time to build exposure and momentum towards brand awareness, traditional processes towards editorial engagement are outdated because they are neither scalable nor cost-effective in a growing and evolving media environment.
NEW APPROACH TO FASHION PR
A few fashion-tech start-ups such as my company, spOt the shop, and rewardStyle, have created fashion specialized PR solutions that cater to the evolution and growth of the media industry, and allow media, brands and publicists to work together more resourcefully and more efficiently.
These global online solutions promote productivity, consistency, and scalability of PR campaigns, as they streamline and automate many of the administrative tasks related to media and blogger relations.
For example, spOt the shop transforms editorial product sourcing to a highly effective media pull approach and elevates relevant PR and media interactions.
By allowing brands, designers, showrooms and PR agents to consolidate and tag their seasonal collections and marketing assets, spOt the shop makes it possible for publishers and stylists to easily search and filter through seasonal collections, effortlessly discover, and instantly access pertinent materials and products for their media outlets.
Some PR agencies are leading the industry by adopting these platforms to complement their efforts and streamline clerical processes. This allows them to focus on high-level strategy and creative concepts. It allows them to differentiate themselves by producing incredibly customized and proactive communication programs for their clients.
Yet, the majority of PR agencies are slow to adapt because PR agency business models are habitually built on the promise of media coverage through administrative activities; essentially leasing contact lists until the relationship between the brand and agency is terminated, and offering cookie-cutter PR services in exchange for ambiguous retainers.
And, while these slow-to-adapt agencies still believe that their contact lists and relationships are their bread and butter, leaders in the PR industry realize that if a contact list and administrative work is what's keeping their business alive, the digital age has certainly put a countdown timer on that, and the countdown is probably over.
Administrative PR processes have to evolve to catch up with the growth of the media industry and to make room for PR creativity and originality.
What This Shift Means for Independent Designers
Designers, take the time to understand PR and its value, and think about what it is you really need from a PR agency.
Contact lists and PR applications that facilitate media outreach and product placement are available if that is all you need.
But, if you are looking for an agency to manage these core efforts nonetheless, or to craft strategic programs that generate calculated results, make sure that the agency value proposition is beyond cookie-cutter product placement through absurdly outdated, inefficient and stand-alone administrative efforts, and that you are indeed getting a customized PR program.
Be careful when you choose your agencies, because let's be real: PR is certainly more than social media, networking and erratically pitching a few media.
There has to be a cohesive strategy for it to be effective, because after all, if everyone is busy making noise, who's actually listening?

 Nour Al Hammoud is a fashion and lifestyle PR consultant and the founder of spOt the shop, an innovative and specialized PR platform and solution that caters to the growing and evolving fashion and lifestyle markets and media landscape.
Nour has been in the PR industry for over a decade and has worked both in-house and on the agency side. She has helped established recognized brands such as BCBG Max Azria, Herve Leger, Stuart Weitzman, DKNY and Le Château promote their businesses, and has collaborated with dozens of talented emerging and independent designers.
StartUp FASHION is an affiliate of spOt the shop because we think what Nour and her team do is awesome and you should know about it. We never share things we don't believe in. Promise.