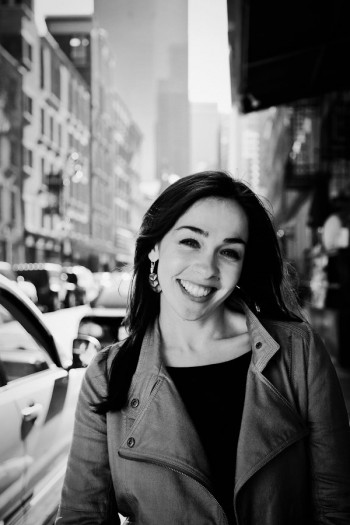 Hey, I'm Nicole. I'm the founder of StartUp FASHION.
I'm also the lover of beautiful textiles | globetrotting | salsa dancing | spicy food | vintage trinkets | the beach
Here's my story…
I wanted to be a designer. Too bad I'm not all that talented.
I spent the whole of my childhood believing that I would grow up and make things; I would be "an artist" as my profession.
Well, I was wrong. Sort of.
Don't be sad for me.
I'm not exactly an artist, I'm not exactly a designer, at least not professionally. While I'm not weaving beautiful fabrics in my backyard studio with skeins of tencel yarn draped from the rustic walls, mismatched colorful carpets and patterned pillows strewn about, weaving looms and cutting tables set up in every corner, I am finding time to weave and create.
I was a professional designer once, a textile designer. And I loved it. I still love weaving. It's just that now, almost 15 years after graduating from design school, I do it as a hobby, instead of as a business.
What I learned during my years as a designer is that while I don't love designing as a business, I do love helping other people to design as a business.
You know what else I learned?
That the only way to be truly successful in business is to build a business around the life you want, not the other way around.
This poses a bit of a problem in the fashion world.
There are so many rules in fashion business; seasonal deadlines, the "right" press, minimal number of pieces per collection, celebrity endorsements… it's exhausting. But it does not have to be.
What is it that you want in life? Write it down.
What is it that you want in work? Write it down.
How and where do these answers intersect? Where is that cosmic kiss?
I believe that is how you create a successful business. Right there, that sweet spot, that point at which you say, "Wouldn't that be amazing?!"
Amazing is not illusive. Amazing is possible.
I decided I wanted to help designers find their amazing.
So I created StartUp FASHION, a place to learn, connect, share, and thrive. A place for independent designers (both newbies and seasoned) to build their AMAZING.
~Nicole