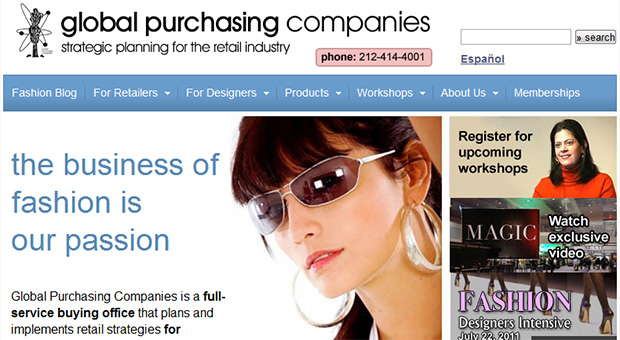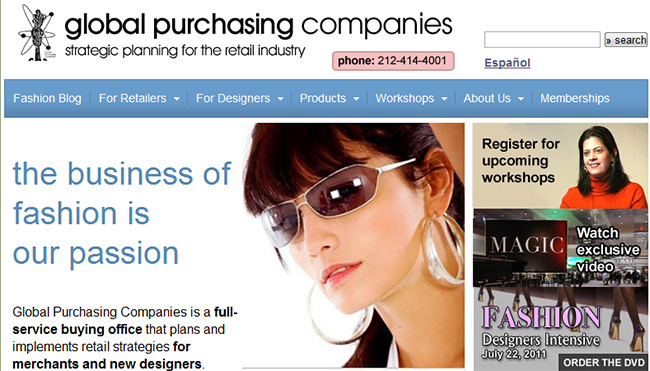 The next seminar we attended at WWDMagic was Starting a Fashion Line Doesn't Have to Break the Bank.  The speaker, Mercedes Gonzalez of Global Purchasing Group, spoke about what fashion designers can and must do in order to succeed. There was no sugar coating and she emphasized things that a lot designers don't take into account when working out what takes to produce and launch a fashion line.
To start, Ms. Gonzalez shared  the following mantra and suggested that designers get comfortable with it and repeat at least daily:
How do I work as little as possible for the most amount of money?
Ask yourself: Do I want to be rich or do you want to me famous?  Because those are two very different things.  It's not enough that people know your name.  Being a media darling will only get you so far. You have to think about the business side of things.
Costing
The basics:
Laptop
Quickbooks
Skype
Filing cabinet
Sample case (NOT a suit case!)
Rolling rack
Dress form
The cost of doing business:
Logo
Equipment
Samples
Shipping
Hang Tags
Labels
Social Media Marketing (contrary to popular opinion, this is not free)
Line Sheets
Travel
Fashion is a business of nickels and dimes and you must must always ask yourself "How cheap can I be?" Remember that your number one objective is to get the attention of the retail buyer.  Don't spend your money on things like trade shows until you can sell to a retailer.
Before you do anything, always think about the return on investment.
When costing, work it backwards.  Start by asking yourself what your product is worth in the mid of the consumers because the consumer doesn't care how much it cost you to make  because of the amazing fabrics or fantastic craftsmanship.  She only are about what it costs her to purchase it.  So if you start with that and remember to factor in the retail markup, you can start to understand what you're able to spend.
Outsource everything. Don't try to do things like logos yourself, your customer will know and it will have an impact on your business. Check out resources like elance.com to find professional freelance service providers.
Limit risk: limit the amount of fabrics you use and do not be afraid of minimums. Spend your money soliciting the retailer and always spin the negatives into positives.
Networking
It's one of the most important things you can do to grow your business as long as you always stay focused on building your brand.
Figure out what makes you special and make it a purchasing decision.  For example, being eco is not a purchasing decision, it's a value add.   You must do your homework and design for your customer, not for yourself.
Know your customer inside and out. To do this you must become a cyber stalker. "It's not enough to tell know if your customer drinks coffee or tea, you need to know what kind of sweetener she uses." ~ Anthropologie
You must have:
Discipline
Insane ability to be organized
Drive
The ability to step back and look at the big picture
Thick skin
Gift for gab
The ability to be a solution maker, not a problem maker
So designers, what do you think about these points?  What's missing?  What do you disagree with?