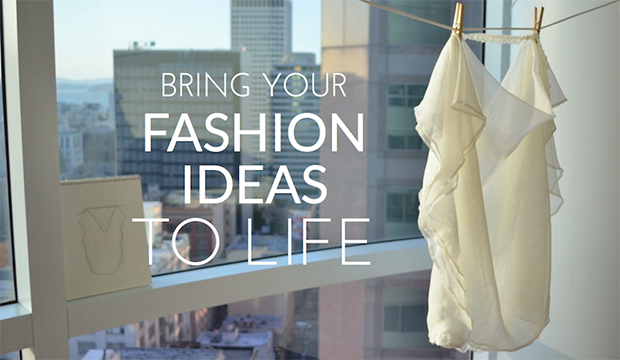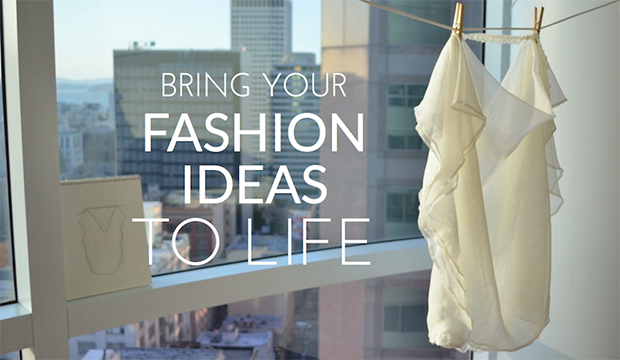 It's no secret that making it in the fashion industry as an emerging designer is no easy task. Between sourcing logistics, costs, production, marketing  and sales, launching a line is a huge endeavor that requires a lot of commitment.
Fortunately, because of this, newcomers to the industry are getting more creative, and much of this creativity is going towards making the startup process easier. Two such people are sisters Silvia and Sabrina Scandar of SewLove.
SewLove is a new platform that offers a unique option for designers looking for a more streamlined way to put their work into the public eye.
Here's how it works: through their website, SewLove hosts themed challenges, and participants submit their designs. Users vote on their favorite submissions, and the top designs are produced and sold on the site.
The benefits of this system are numerous; winners get their name on the label, royalties from sales, and free promotion, for starters. However, some of the more interesting benefits are a bit more subtle than a cut from the sales and are definitely worth consideration.
We created SewLove because the barriers for new designers are extremely high,
explains co-founder Sabrina Scandar. The platform is a way to experience the process of putting a garment into production.
Selected winners are supported every step of the way by SewLove and their partners in manufacturing and sourcing. No changes to the garment are made without the designer's consent, resulting in a final product he or she will be proud of.
For the sustainably minded designers looking for ethical ways to produce their ideas, the site gets the stamp of approval. Materials are sourced not only to match the designer's vision, but to also have an environmentally friendly impact (meaning no pesticides or harsh chemicals!)
Products are American-made. Additionally, SewLove hosts challenges in partnership with non-profit businesses, giving designers a unique opportunity to work with organizations they might not otherwise be able to.
Another issue SewLove provides a unique solution to is public opinion. Plenty of startups are born every year, but not every one is successful. Sometimes it can take trial and error to know what catches the consumer's interest. The site provides a low-risk way to test out how customers will react to your product. This format of idea sharing and crowd sourcing can build a strong, supportive design community.
Special thanks to Sabrina for speaking with us!
Do you have a design idea that you'd like to try to put into production?  Does SewLove sound like something you'll explore?