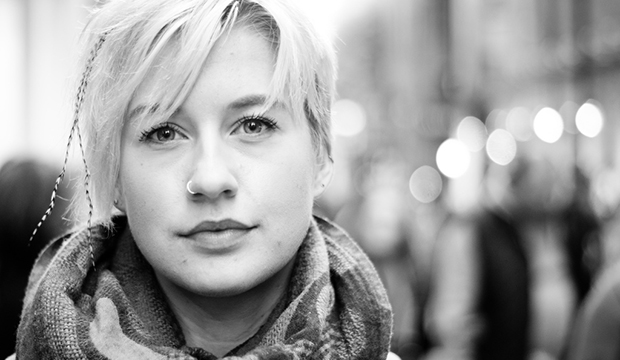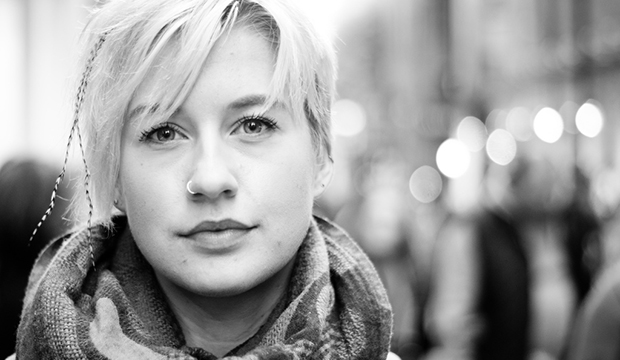 Guest article by Brock Cady, Director of eCommerce and Merchandising at Storenvy, an innovative and entrepreneurial retail and merchandising professional with a decade of experience building retail businesses for e-commerce start-ups and Fortune 100 companies.
So you've launched your first line, got a few trade shows under your belt, made some wholesale accounts and orders, and yet you're still struggling to get your products in more people's hands? Don't worry. You don't have to wait around for big retailers to validate your business – you can find success with your own two hands.
You can grow your fashion business by selling direct-to-consumer.
What's direct-to-consumer (D2C)?
By selling direct-to-customer, you're bypassing retailers (the middle man) and marketing and selling your products directly to your customers.
Why are more brands moving to D2C?
Selling direct is easier and more profitable now than it's ever been. Why? The Internet. (Yes, sometimes we forget that the internet has contributed more to society than selfies and cat videos.) By democratizing access to information, customers and sellers are just one click away.
How has retail business changed?
Before the internet, the typical distribution model for selling products looked more like this:
Manufacturers (sellers) → retailers (middle man) → customer (buyers)
The middle man's value was determined by their ability to connect sellers and buyers. Business partnerships with retail and department stores were in high demand, as they offered substantial exposure almost instantaneously. Without the ability to access customers on a large scale, it became worthwhile for sellers to pursue relationships with retailers.
Then along came the internet. Manufacturers gained the ability to connect with buyers all over the world. This shift eliminated the need for a middle man, allowing for a feasible direct-to-consumer retail distribution model.
But what is it that makes direct selling a crucial strategy for emerging brands?
eCommerce adoption: Online retail business is growing rapidly. Not only are people comfortable with buying online, but they're starting to prefer it.
Consumer needs: Consumers are now savvier and needier than ever. Since the web offers them virtually unlimited options, customers now find it important to gather information before making their purchase decision. Furthermore, they expect engaging and unique experiences from the moment they interact with your brand, to the moment they receive their order (and often even after they receive it). Customers admire brands that provide the opportunity for direct communication. It's the human touch.
Social networks: People talk a lot about what they spend their money on. Now with the prevalence of social media, their voices are louder than ever. You've heard it: love this, hate this, bought this, ate this. With a little effort, these chatter boxes can easily become your biggest brand advocates. Never doubt the power of word-of-mouth marketing.
Mobile: The rapidly growing mobile platform has created a vast number of new ways for customers to interact with businesses. Since these devices sit in right in their pockets, customers control when and where they want to be engaged. It's important to have a presence when they decide to power on.
Benefits of the D2C Business Model
So let's talk benefits. In terms of the D2C model, business gains come from the data, interactions, and relevant conversations you have when directly dealing with your customers. The following benefits are essential in developing long-term growth strategies for your business:
Full control of your brand: Selling direct allows you to deliver your brand message and story the way you want to. You don't have to worry about how retailers are marketing or pricing your product; you're in full control of how your brand communicates and who it speaks to. As an emerging designer, your brand identity is an important asset, potentially even a competitive advantage. You'll find that the stronger and clearer your brand image is, the easier it is to differentiate yourself, get noticed, and grow your customer base.
Direct access to customer data and feedback: Direct contact with customers can help you develop a clearer understanding of your target market. From how they make purchase decisions to what they desire in a retail experience, you'll have a better idea of what your customers want and how you can improve your offerings.
Higher sales margin and more competitive pricing: By cutting out the middle man, you achieve a healthier sales margin. You might find that you're able to lower your prices and achieve more competitive pricing.
Lower risk/less volatile: Don't get me wrong – bulk orders from big retailers can give your brand tons of exposure. It does, however, come with risk. I've seen businesses flop after defective products or poor sales lead retail partners to cancel orders. Inventory costs tie up much of the capital needed for small businesses to operate and when orders get cancelled it's hard for most to recover.The steady, controlled growth of a D2C business will help keep you from making decisions that may cripple your business.
Costs of D2C Business Model
As with every model, the benefits come with some costs. For D2C business, these costs are primarily marketing and operational.
The upside of partnering with trusted retailers is that they can instantly validate your brand. Without the middle man, getting your name out there requires a larger investment of time and capital. At some point in time, you'll probably have to hire people to help with your marketing and operations.
When selling direct, you'll need to create marketing campaigns and content that convey the story and inspiration behind your brand. In order to gain a following of people who believe in your mission, you'll essentially have to master the art of storytelling.
Tips to save you time and overhead costs:
Inventory management and order fulfillment can be daunting tasks, especially for emerging designers who need to allocate more time to marketing and product development. Look for platforms that integrate with tools like Ship Station or Stitch Labs to help you outsource operations.
Stay tuned for next week's article, where I'll share tips on how to jumpstart your eCommerce business. 

Image via zubrow