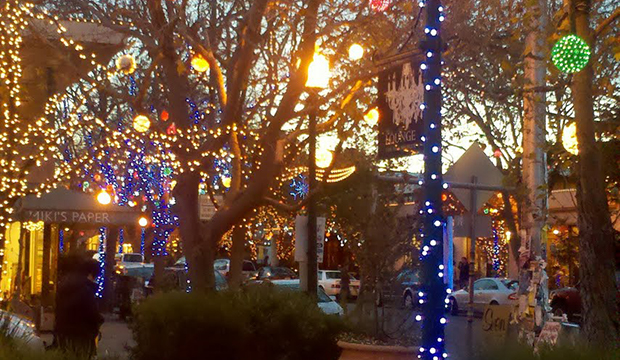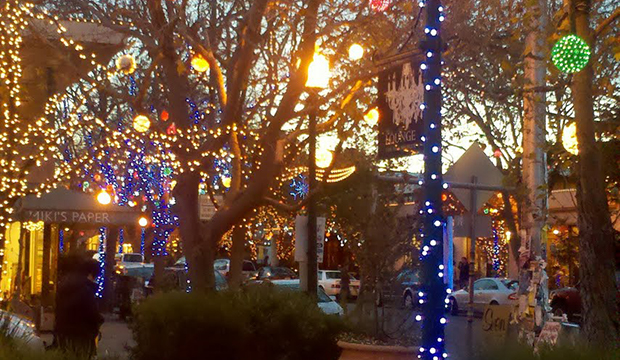 During the holiday season, most shoppers have one thing on their minds and that's to find a special gift for each person on their gift list. A trunk show is a great event all year round, but especially during the holidays as customers are searching high and low for something that stands out from everything else their loved ones will receive. A designer/retailer collaboration is an exciting, low cost, high energy event that increases awareness about your line and gets people talking about what you have to offer.
Why they're a good idea:
Exposure – Trunk Shows are a fantastic way to show off your brand to people who may have never heard of you before. If you primarily sell online, this is also a perfect opportunity for you to allow people to get up close and personal with your designs.
Feedback – Speaking face to face with someone is always better than corresponding via e-mail, through Facebook or in 140 short characters on Twitter. The easiest way for you to improve your line is to ask customers how they feel about what you have on display. How many people attending are new to your brand? Who is a repeat customer? What brought them back? What would the attendees like to see in your next collection? These are all questions easily asked in casual conversation and really make customers feel valued and appreciated.
Mutually beneficial – If your trunk show is held in a retailers space, they may gain additional foot traffic during your event. This is a great opportunity for them to add promotions on their own products and potentially introduce their boutique to a new group of clientele who have just dropped in to see the merchandise featured at your trunk show. This is also a perfect opportunity for them to have a guest book on display or a raffle draw to collect customer's information to add to their database for future marketing campaigns.
What to look for in a designer/retailer:
Credibility – Customers will associate you as an extension of the retailers brand that you choose to collaborate with. It's important that where you feature your product is held in high regard with your clientele. If a local retailer is known for poor customer service or negative shopping experiences, shoppers will be reluctant to attend your event even though they may be interested in seeing your designs. If, on the other hand, the retailer is known for having a great atmosphere and excellent customer service, people will be encouraged to attend knowing the event is sure to be a hit. Same goes for a designer with a poor reputation.
Similar target market – You'll want to collaborate with a retailer who sells to a similar customer as you do. (For example: If you have a product for men, collaborating with a children's toy store is probably not the best place for you to be featured. On the other hand, if you are selling a line of women's purses, a shoe store would be ideal for collaboration.) Additionally, working with a retailer who markets to a similar customer allows you to easily create buzz about your event with their existing customer database; exactly the kind of people you want to show your designs to.
Ideas to make your trunk show stand out:
Add a charity component – Not only will this attract more positive publicity before, during, and after your event but it also makes customers feel good when they know their money is going beyond their purchase and to a good cause.
Team up with other designers and have multiple Trunk Shows at the same time – Holiday shopping is all about convenience and maximizing time while trying to manage never ending to-do lists. If teaming up with a retailer isn't the best option for you, consider getting together up with other local designers and hosting one large trunk show with a variety of merchandise perhaps at a coffee shop or local salon. (This may also work with a large retailer that has lots of floor space to dedicate to multiple vendors)
Food – If I've said it once, I've said it a thousand times. People go where the food is. Especially during the holidays when most customers are stressed to the max and weary from shopping, a platter of cheese and crackers or a fancy cupcake make all the difference in the world when you need a little pick me up. It doesn't have to be over the top. No need to call the caterers! Something as simple as hot chocolate and holiday cookies or sparkling cider can really create a festive atmosphere and encourage shoppers to linger, possibly resulting in additional sales as they notice things they may have missed when they first arrived.
Next Up: How to Get a Boutique to Collaborate on a Trunk Show
Have you ever hosted a Trunk Show during the holidays? What additional tips can you give to designers to make their event a huge success?