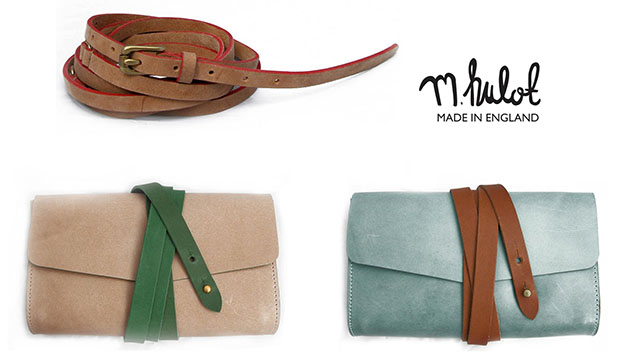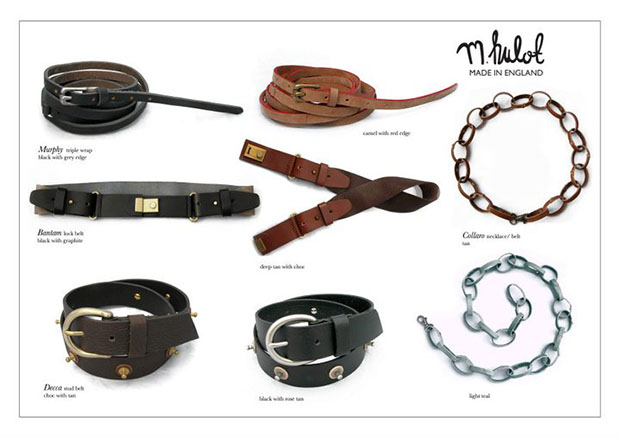 Accessories label M.Hulot stems from the fictional French film character Monsieur Hulot. In the series of films Hulot was portrayed as a character who clashed with new technologies and struggled to live in an increasingly impersonal and gadgetized world.
These characteristics of Monsieur Hulot closely mimic the simplistic theme of leather accessories label M.Hulot.
Using only first-class Italian skins and Turkish leathers, English label M.Hulot creates handbags and accessories for the customers who idolize an immaculately made leather product.
And like Monsieur Hulot, this label's main focuses are in traditional craftsmanship and utilitarian/classic styles that are not only functional but give customers the chance, "to enjoy leather that looks like leather."
Check out our interview with designer and creative director Anna Kreeger!
StUF: Solving a problem for the customer is a key aspect of creating a successful business. How did you identify a problem in the marketplace?
AK: I noticed there was a need in the market for pared-down bags and accessories with minimal hardware and an honesty and truth to materials. There were a few others doing something similar, but I had ideas for signature detailing that would set them apart and offer something new.
StUF: What were the first steps you took when you decided you wanted to create a business?
AK: I knew the message had to be clear to succeed, but also that I needed to take things slowly. So, I worked hard on developing the brand image and product, as well as ensuring I had other freelance work lined up to make it all work financially
StUF: What has been the best marketing outlet for M.Hulot, and why do you think it has been so successful?
AK: Twitter and facebook have been invaluable- you can't beat free advertising that has the potential go viral. Also, being featured on magazine shopping pages always generates a great response on the website.
StUF: You say that M.Hulot is a reflection of your struggles with the modern world and its increasing pace. In what ways does this come through in not only your work but your brand itself?
AK: I think it fits with the work and brand as the pieces themselves are fairly classic (but with an egde), and often have an artisan, traditional feel.

StUF: What advice would you give other emerging designers?
AK: Know what your brand is about and stick to it and don't be scared to put your self out there. At the beginning, people will not find you- you find them.

StUF: What are some of the goals you hope to accomplish in 2013?
AK: Greater brand awareness, some new and fun website exclusives, more blogging and selling to some men's stores.