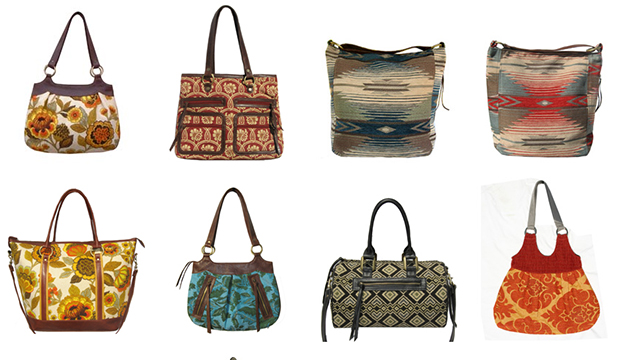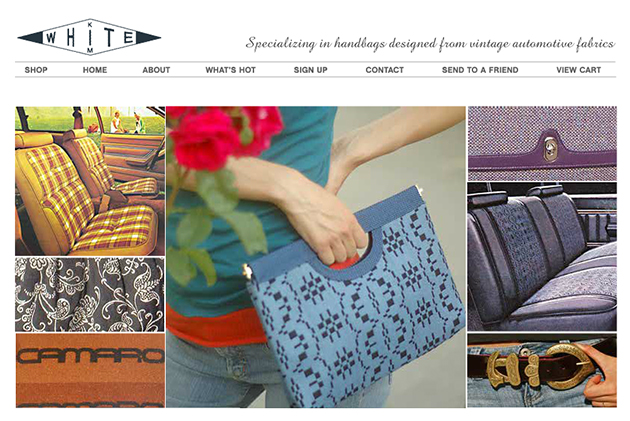 Three things that help bring about business success are a new idea, a fresh take, and a bit of spunk. Designer Kim White has these covered and has certainly used them to make a name for herself in this competitive fashion industry.
Starting her handbag label, Kim White Handbags, with the sole purpose of being different and resourceful, White uses dead stock never-used vintage automotive textiles that were intended for American cars. Talk about insane durability!
Research is proving that automotive textiles are causing much harm to our environment. For example, certain chemicals in the automotive textiles are not biodegradable and are supporting algae growth in rivers, which is harmful to the marine life.
Facts like these are important. And as a result, we are seeing more and more designers trying to find different ways to upcycle old textiles and other items.
Designers are also discovering that consumers are demanding more sustainable and pioneering products.
Much of White's great success is owed to her accidental discovery of an entire warehouse of automotive fabric, which she says,
may be the last existing stock anywhere in the US.
And what's even cooler is White herself is the sole owner of all of those awesome vintage textiles.
She works to ensure that all of her handbags are special and keep to the traditions and styles of the American car industry. White tells us,
each handbag is tagged with the year and make of the fabric, so you know exactly what car your bag comes from.
This adds an element of surprise because you could receive part of a sexy 1983 Camaro or part of a steaming hot mustang! Her most recent venture is using bits and pieces of retro floral upholstery used in furniture manufactured in the 50s through the 70s.
What do you think of Kim's concept?  Are there ways in which you hope to incorporate environmental awareness into your work?