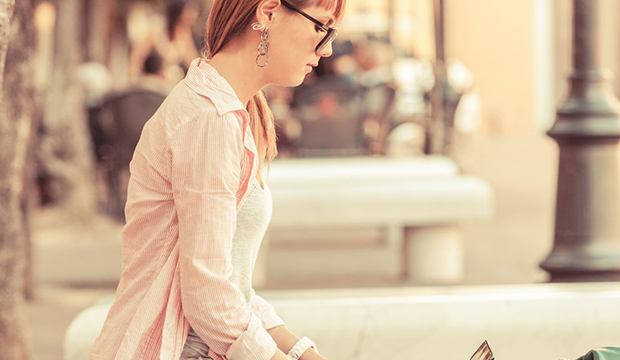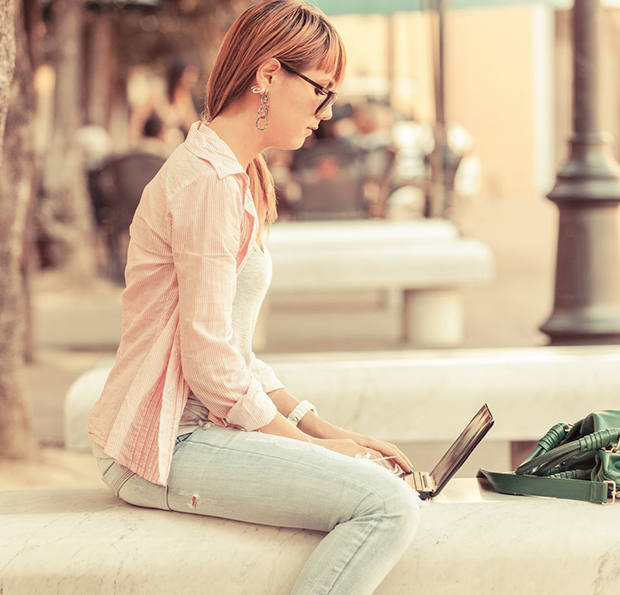 Guest post by Erika Miller,  founder of ELM Consulting & Senior SEO Strategist at Adobe. 
Though I realize that this stuff isn't always top of mind while you're building your fashion brand, it's extremely important information that will have a direct impact on the growth of your business.
There are essential rules you need to follow when you are redesigning and developing a website. If you are changing URLs, making a change from one blog to another, or expanding your e-commerce platform, this set of rules is a must-read to ensure you are prepared and do not lose your search engine traffic or keyword ranking.
These top three rules have been hand plucked from experience, not only coming from numerous missteps by my clients (before we met of course), but elaborated and confirmed by search industry experts and pros.
Here are the top 3 rules to know in order to keep search traffic after redesigning and launching a website:
Rule #1: Make Sure You Ask for 301 Redirects of all Old (Legacy) URLS to New Yummy URLs
Problem: This is the biggest misstep. Surprisingly developers are not thinking about what to do with your old website pages when you move to a new server, or launch a new set of category folders, such as changing "/designer dress" to "/designer-dresses". If you launch a new URL, and your old URL still lives online (meaning you can pull it up in your browser), then you have a problem; often referred to as a 404 error. These errors cause a red flag in search engines, and often too many 404 errors can cause Google to stop crawling.
Solution: 404 errors can easily be resolved ahead of the launch if the developer, or even you, know to simply say "we need to redirect the old site to the new site; can you use 301 redirects for that?" of course a good developer does know what a 301 redirect is, and will be able to execute this, but often they are then left to decide where the old URL should redirect to. It is really best left to you to define the URL redirect path. We call this a "URL mapping."
Why Google Likes It: When you relaunch a website, always tell your developer where you want the new pages to be, and then how the old pages should redirect. This not only solves the 404 problem, but also keeps the search traffic flowing, because a 301 redirect is a pathway to tell Google, and other search bots that "this page has moved" without disrupting their user experience.
Rule #2: Avoid Duplicate Content Caused by Out-of-the-Box Blogs and Some Ecommerce Platforms
Problem: Launching a website with pages that share the same content and different URLS, or different URLs and no content need to have a solution. If you are hosting a publishing site that syndicates content or you have an ecommerce platform like Magento, then listen up because this solution is for you.
Solution: Duplicate content can be resolved in several ways, depending on your website platform and goals. For example, if you are a publisher that syndicates 3rd party content, the best way to resolve duplicate content would be to use a rel=canonical tag. Here is a formal list of the best ways to resolve duplicate content on your new website:
To prevent a site from being penalized when sharing content that will or has been shared on many sites, the use of a rel=canonical tags should be applied. Using the tag in a page heading helps control the search engine crawl, letting the bot know the origin of the source – this technique works.
Using a META NOINDEX tag in the heading of a page will also prevent a search bot from indexing it – this allows for duplicate content to live but prevents it from harming the site.
If you're using an out of the box platform, like WordPress or Magento (for ecommerce) you might want to ensure the developer configure less plug-ins than more, and be careful with product pages that share refinements
To prevent duplicate content, here is an SEO tip for e-commerce owners: not all refinements need a URL.
Tip for bloggers: tags should not be used outside of a fixed list.
Why Google Likes It: Google does not like duplicate content and any time you have duplicate content URLs they need to be resolved. Since there are several methods to fix this issue, listed above, Google and other search engines will not index your pages if they have duplicate content.
Rule #3: Be Practical Not Pretty; Choose Text Based Navigation Over Image Navigation
Problem: Many in the fashion space want to be pretty like ELLE, in the gloss. Although this is nice, it typically is not a web standard that is supported by all browsers, the hearing impaired, and growing mobile & tablet users. Having image based navigation or heavily Flash based web pages is pretty, but if  the business needs to keep web traffic coming and increasing after the relaunch, then you want to be practical and choose a text based design. Of course a good developer can always bring the two together, but that always in the budget.
Solution: Use text based navigation links. Nowadays so much can be done with CSS to design a template that has background images, or using HTML5 to make things float and style differently. The need for image navigation is nice when you are not interested in getting traffic from search, like Burberry, or Louis Vuitton, but for those of us without  22 million in advertising ever 6 months, it still matters.
Why Google Likes It: If Google can't get to the deeper pages of your site because your pretty image navigation is a hindrance, then really your probably not going to get much new traffic, and the traffic you might have once earned, will slowly decline and others will start to outrank you; those Google finds prettier, and easier to read!
To connect with Erika Miller to learn more about how to keep your website traffic after a relaunch, please find me on Twitter @ELMConsulting. If you are interested in consulting on SEO best practices, check out my website at www.ELMConsulting.org
Relaunching Your Website? Check out Erika's upcoming NYC training course at the Freestyle Fashion Conference covering, "Redesign Tips to Keep Your Search Traffic When You Relaunch." She explores this exact topic is greater detail, so if you live in the area and are soon to relaunch your website, sign up today!"