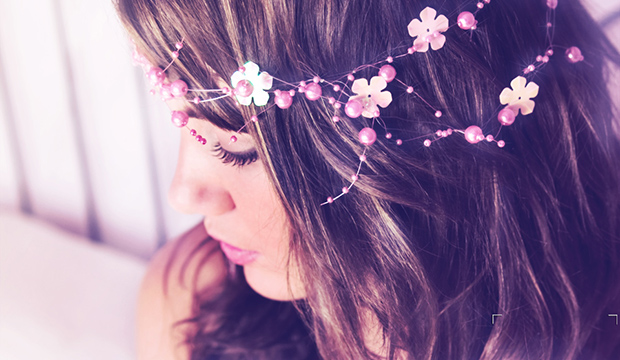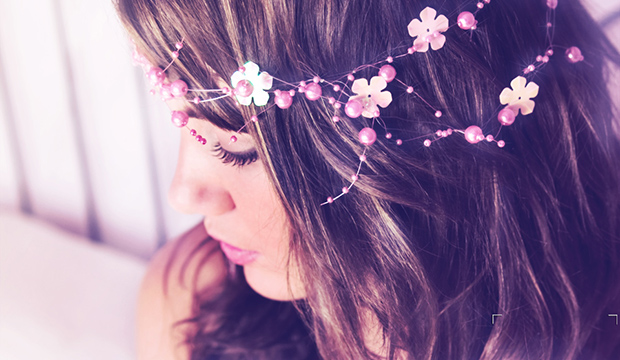 When it comes to creating a business, no one can do it alone. And when it comes to running a fashion business, that statement could not possibly be any more true.
The business of fashion is no different than any other type of business. You need to understand the ins and outs of the industry; how to speak the language, what questions to ask (and what questions not to ask!), how to tame your expectations, and how to know when you're being taken advantage of. Guidance and industry education is an absolute must.
That's why I'm always excited to meet other people who are working to help emerging designers get their footing and grow a business that will be sustainable and successful. Last year, I connected with Jane Hamill, the founder of Fashion Brain Academy, and quickly realized that she is one of those people.
Before long she was contributing incredibly helpful articles to StartUp FASHION and continuing to impress me with her genuine desire to help designers avoid the mistakes that she had learned the hard way.
Check out my interview with Jane to read more of the great advice she is constantly offering up.

Tell us a bit about Fashion Brain Academy and why you started it.
When I started my women's clothing line years ago, it was overwhelming, exciting, and terrifying all at the same time. There was just so much I DIDN'T KNOW! I had to learn from trial and error and I made so many mistakes. It was very frustrating in the beginning. There just wasn't a lot of solid information out there about how to run a fashion business and make a living. Luckily, my business thrived and I had a wholesale and retail business for over 14 years.
After I sold my businesses, I finally had time to return some of those emails from new designers asking for help. That was the beginning of Fashion Brain Academy. Just mentoring a few designers to help them understand the exact steps involved in creating a successful business. Balancing your creative mind with business can be pretty tricky.
What I do with FBA is offer online training and courses for designers on the business side of things – mostly startup planning, marketing, and selling your line. My mission is to show designers how to make a living off of their creativity.
In your opinion, what are the three most important business skills a designer needs to learn early on?
Ahhhh, that's a great question.
First, it's all about the customer. Ideally, each designer goes out there and finds what's missing in the market and then creates it. It's a lot easier that way than designing a product you think is great, looking for an audience to buy it, hoping they like it and can spend money on it.
Second, you need a plan. A simple plan is OK. I'm not a big fan of formal business plans – unless you need it for funding. But I'm a HUGE fan of a One Page Planner for your business. It's important to drill down on the basics. Who's going to buy my product? Why will someone give me money? How will they find me? What's my real niche? How much money will I need and when?
And third, you need to be able to sell. A lot of designers are so product-focused in the beginning and forget you need an audience to buy. I'm not joking about this. I meet way too many designers who have a nice product and very low sales. And it's because they spend all their time perfecting the product and zero energy getting it in front of the right people. It's not expensive or difficult to market your product to the right people, but it does take time and energy.
Having worked with so many emerging designers, what are 1 or 2 major mistakes you see them make? Any tips on how to avoid that?
I think one of the biggest mistakes designers make is being too afraid to fail.
Sometimes we get so caught up worrying about what might go wrong, or if I'm doing it right, or telling ourselves we're not ready yet for the next step. This fear can keep us completely stuck. Let me tell you, action trumps everything. The designer that says, "What the heck, I'll just do it and do it today – even if it's wrong" is the one that succeeds.  Of course, this works a lot better when you're not just winging it and you work from your plan.
What can we expect from Fashion Brain Academy in the coming months?
I'm really focusing on 2 areas for designers in the next 6 months:
The pre-launch phase. Based on feedback, I realize that I haven't been covering this as well as I could. I am launching a new "Pre-launch Package" in April that will be a combo of online trainings and private coaching. It's designed to help with things like, "do I have a business in me?" "How do I know if my idea can work?" "How do I pick the right niche?" The whole point is to decide if a business idea is viable and could be profitable
The startup phase. I'm expanding my best-selling online course, the New Designer Program. I'll be updating the modules as needed and adding more info about online selling and trunk shows. I also want to add a comprehensive training about startup costs that includes real-life designer case studies and examples.
I'd also like to create a course for marketing your business BEFORE your product is even ready but that will have to wait for a bit!
If a designer wants to work with you, what do they need to have in place? And what's the best way to get in touch?
My online courses (one for startups and one for selling to boutiques) have rolling admission, and are available immediately  They can be done at your own pace and you can learn from home.
I also work with private clients but can only take 3 clients at any given time. All the details can be found at www.fashionbrainacademy.com and you can email my team at brain@fashionbrainacademy.com or call 773.551.2111.
Image via Alba Soler Photography