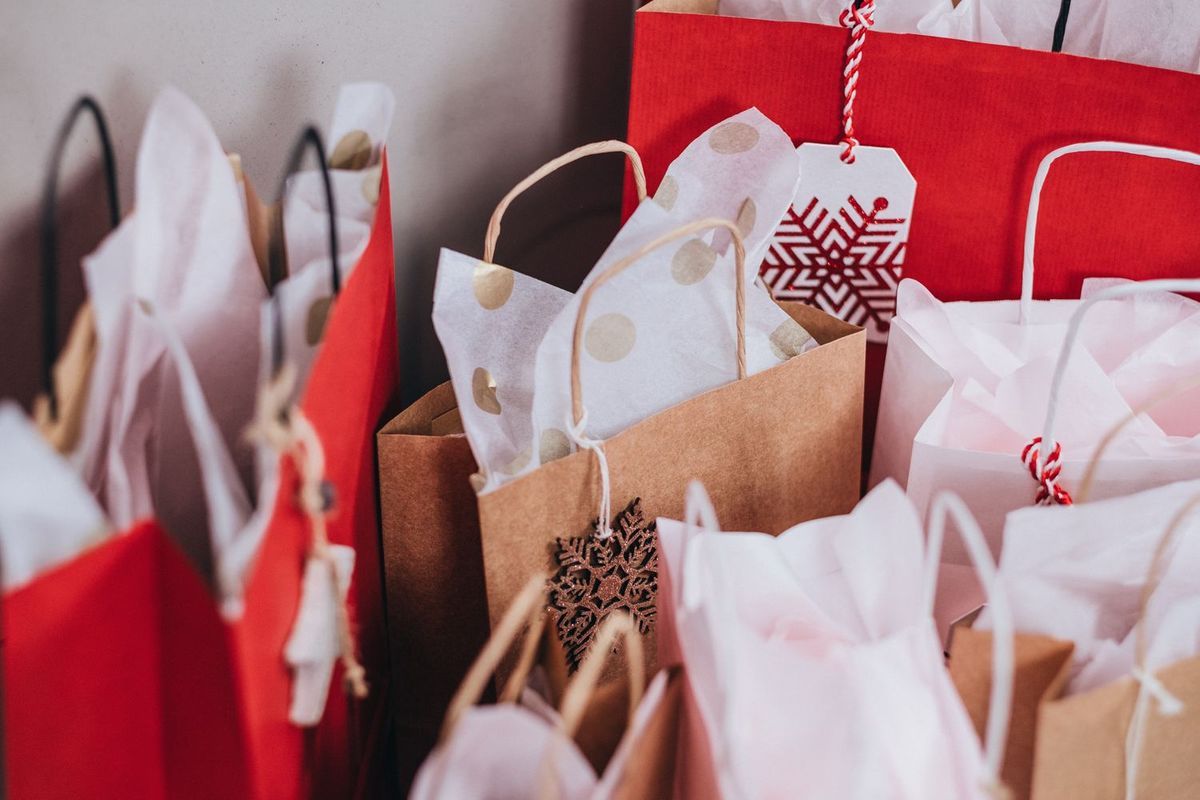 Editor's note: This is part 1 in a 2-part series. Contributor Emily Campbell brings you these 7 holiday marketing tips, and in our upcoming Part 2, Marissa Fortson will offer her take.
From decking the halls to copious amounts of cookie eating, there's plenty of reasons to get excited about the holiday season. But as a small business owner in the fashion industry, you may be feeling the pressure of prepping for one of your busiest seasons. 
Big box retailers set their holiday marketing strategies at the beginning of the year. They then work throughout the year to implement those strategies. But if you're just getting your business started this year and haven't begun to think about the holidays, don't worry – there's still plenty of time to work out a marketing strategy. 
In this article, I wanted to share seven proven and effective strategies for your holiday, digital marketing campaign. While there's not a lot of guarantees in the marketing world, the one assurance is that if you're implementing multiple digital marketing strategies early enough in the holiday season you'll see results.
The following list is neither comprehensive nor limiting. It is rather a list of proven strategies and suggestions that might help jumpstart your holiday marketing planning.
Start Sooner Rather Than Later  
It's a simple statement with a lot of ramifications, but believe me when I say you'll be much better off if you start your holiday marketing strategies earlier rather than later. If you wait until the last minute (i.e. December) to start promoting your holiday products or sharing promotions, you're going to miss out on prime opportunities. 
If you're not ready to launch a holiday campaign in October, aim to have holiday-themed content up by November. Statistically, many shoppers now start looking for holiday gifts in July. So the sooner you can get your beautiful products in front of your target audience the better. 
Google Ads 
Some platform changes and budget structuring issues have made Google Ads fall out of grace with a lot of small business owners. Reality is, however, it's still a very effective (although a bit expensive) way to get your products in front of a brand new target audience. 
If you're a new brand with a small website presence, you're going to be hard-pressed to rank well in Google right off the bat. Use Google Ads to create a Google Shopping campaign so a big audience has access to shop your products right from their search results pages. 
Pinterest Shopping Campaign 
And while we're on the subject of paying for product promotion it is worth noting that Pinterest's shopping capabilities are getting an upgrade just in time for the holidays. They have now made it easier than ever to promote several products in a "Shop the Look" pin designed especially for mobile devices. 
If you have a business-based profile on Pinterest you now have the capability to add direct shopping links in your profile and even upload your entire product catalog to the platform, automatically turning your items into pins. 
And while the above-mentioned features are free for those with a verified business account, Pinterest still reigns supreme as the most cost-effective and profitable platform to create a paid ad campaign. 
Learn all about Pinterest's capabilities and features in our handy Pinterest 101 article for fashion-based business owners. 
Keyword Targeting in SEO 
If you already have a website created, chances are you are employing some sort of optimization process for your online presence. Go through some intentional keyword research to determine if any holiday-themed keywords were used to find your site last year. Then find 2-3 keywords and key phrases that are relevant to your product line this year. 
Using programs like Google's Keyword Planner or even the Pinterest auto-complete you can find what the market has traditionally searched for. 
Start to integrate those keywords and phrases into relevant product listings sooner rather than later. This way, you'll have some time to potentially rank for them come December. 
Holiday Landing Page Creation 
And while you're working on keyword research, take some to look through your website pages. Consider creating a dedicated holiday-themed landing page. This could showcase 3 or 4 of your favorite "giftable" products, creative ways to wrap them, or a favorite holiday memory from you or your team. 
A dedicated landing page during the holiday season is a great way to rank for those tricky to integrate keywords. It also shows Google that you are dedicated to providing a great shopping experience for your customers. 
Once the holiday season is over, you can either hide that landing page or archive it to use next year. 
Promotions and Incentives 
No matter the demographic you're targeting, everyone loves a good promo over the holidays. Make sure you have the capability to create a promotion first without hurting your bottom line. Then come up with two or three to sprinkle throughout the season. 
A few ideas could include:  
A percentage off of every purchase after signing up for your emails

Free shipping with a $50 or more purchase 

$10 coupon if you purchase 2 or more items from the website 
Target Past Customers
In the e-commerce marketing space, we talk a lot about creating a loyal audience and repeat customers. They are going to likely be the bread and butter of your growing business. 
Send past customers exclusive promotions via email marketing or offer VIP shopping experiences if you have a brick and mortar store. Make suggestions about thoughtful gifts or holiday outfits for every occasion. Send a little present of your own in the form of a festive note to make them feel special. 
There's no time like the present to start planning out and ramping up your holiday marketing campaign. Use your marketing budget effectively and employ free strategies like social media and SEO to boost your traffic. 
During the holiday season, keep detailed notes about your strategies, thoughts, data, and conversion metrics. You can then use them to start planning your 2020 holiday marketing campaign well in advance.