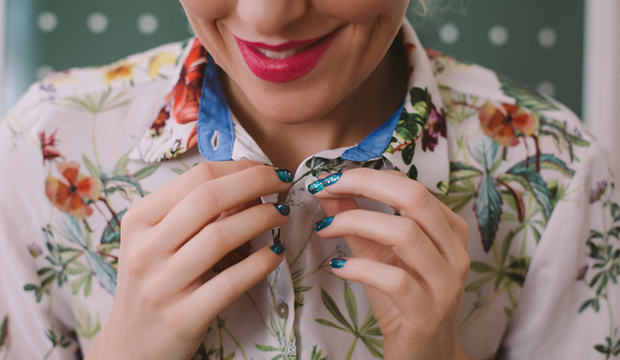 The other day I read an article on Fashionista called "What Does It Really Take to Launch a Fashion Brand?". I didn't like it.
Not that the article wasn't well written or didn't make some good points, or that everyone isn't entitled to their own opinion, but it's that overall I found it to be a rather narrow view of the definition of a "fashion brand".
The author made the argument that designers need: "Talent, yes. Connections, most definitely. But more than anything: a lot of money."
My issue with this is the "a lot of money" part. It only addresses a certain kind of fashion brand launch; the traditional kind, where the designer follows a predefined "roadmap" instead of their own creative path.
I'm not arguing that designers don't need money. Of course you need money to create a product. But what I am arguing that you don't need "a lot of money" to launch your brand.
Things like fashion show venues, expensive consultants, and the best photographers are not a necessary part of launching a fashion brand. Even things like lower minimums can be negotiated or creatively solved by keeping collections tightly edited.
Below, I've gone ahead and pulled the quotes that didn't sit well with me and discussed why I feel the way I do.
Connections are important…Then there's luck. But ultimately, it's a very expensive proposition. It really is a rich man's game.
No it's not. It can be, sure. But it doesn't have to be.
A designer needs $2 million to $3 million to get a ready-to-wear company off the ground. That money goes to hiring a support staff, renting an office, travel expenses, public relations, not to mention the actual production of the collection.
All of this is applicable only if your goal is focused on the "tried and true" approach. It's the "ready-to-wear" reference — the traditional fashion brand outlook and goals– that I think makes this article so limiting. I have seen so many new brands with a few thousand dollars, a clear vision, and a penchant for asking for help build businesses for themselves that make them happy. No, they're not yet making millions, but they are supporting themselves, loving how they spend their time on this planet, and enjoying the process of growing something from scratch using their own creativity and a support system of other designers and industry folks.
Let me let you in on a little secret. Many moons ago (like 5 years) I worked with a variety of "bigger" fashion brands like the ones described in the Fashionista article. They had their million dollar investment, they put on a fashion show, and you know what? They were still negotiating 25yds of cotton for a production run!
Not all of them, of course. But that's my whole point. There is not one way to launch a fashion brand. You can't make a blanket statement like "you need a lot of money" and imply that without it, you simply can't have a label.  I mean, you can make that blanket statement, but it's bullshit.
You need it for some kinds of labels but not all.
Now, this point wasn't completely ignored in the Fashionista article. It does say…
Sure, there are labels that are founded on less. Many designers do it by taking six-figure consulting jobs on the side and funneling that money back into the business. Others work out of their apartments, trying to keep the label afloat collection by collection…You get enough money just to make the collection possible, and hope it sells. It's the least capital-intensive way to do it, but it's not a business strategy.
I disagree. It's not a traditional business strategy but it's a strategy. If everyone waited to do things until they had the capital or until they were sure it was going to work, nothing cool would ever happen. You have to try. If bootstrapping and hoping that all of your efforts and ideas and creativity will help to sell the collection is the only way it's going to happen, then do it!
Then there's this question…
Why bother, then? Well, most designers don't. They spend their careers working for other people, and often make a fine living doing it. This topic speaks to a greater issue that is arguably plaguing our society today: Is it too hard to catch a break if you're not a rich kid?
Sentences like this give people the out they're looking for. And honestly, if you're looking for that out, then maybe you shouldn't be starting your own business anyway. The rich kid reference doesn't fly with me.
Like the author, I too come from a middle class family that didn't have the funds to hand over to me to test out my idea. But if I used that as an excuse to get a "real" job and forget about what made me happy, I wouldn't be living the life I live now- the founder of a successful company, traveling the world while building the business with my virtual team and enjoying every single second of a life that goes by too quickly. I built this business with $2,000, a skill set, a determination to learn what I didn't know, and a support system of people who saw my vision and were willing to offer their feedback, expertise, and advice.
I was happy to read this bit at the end of the article…
"The goal, for most creatives, is not to build an empire. Designers need to figure out what they want: Do they want to be the next Michael Kors, or do they want to run a small business with a robust roster of private clients?"
…but it only lightly touches on taking a different path, it doesn't stress what a difference  it makes in the you-need-a-lot-of-money argument.
Overall, my issue with this article is that is communicates a one-track approach to what a fashion brand is. It's so narrow in its outlook that a designer considering launching a business comes away from it feeling deflated and hopeless because they can't envision where in the world they will be able to access all this "necessary" money.
I'm not saying that the Fashionista article doesn't have some truth to it.  It's just that the truth it speaks applies only to the traditional (Dare I say uninspired. Yes, I dare)  approach to launching a fashion brand.
Like we've said before, and will say again, you don't have to follow all the rules. You decide on your path and create the business you want.