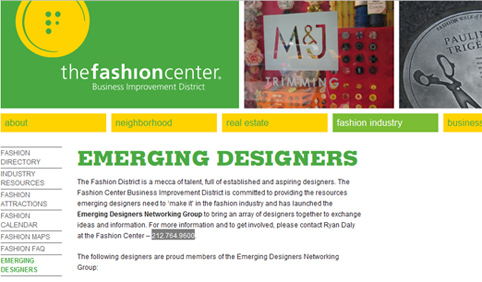 Emerging designers are always in need of support. It's amazing what can be discovered and accomplished just by sitting down in a room with a group of liked minded individuals all brainstorming and idea generating.
Yes, you can put together a group yourself if you like, and by all means, we encourage such take-charge behavior. But if you're like the other 99.9% of fashion designers trying to start their own label, you mostly likely have about negative ten free hours to spare.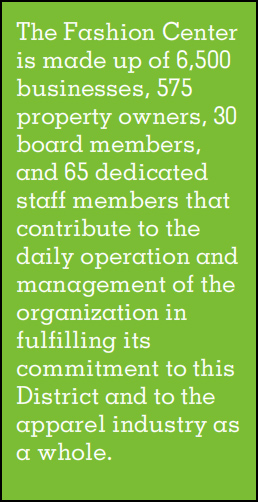 So with that in mind, it is our pleasure to introduce you (if you haven't already heard of them) to the Fashion Center's Emerging Designer Group. Organized and  headed up by a self-proclaimed (until recently) fashion neophyte, the group is an informal gathering of fashion folks in New York and surrounding areas and is a place to interact, network, share ideas and act as a sounding board.  The group also hosts speakers from time to time, covering topics from blogging for your business to local resources for the fashion professional.
Now, we'll be honest, the group is new and still growing but really has the potential to be something special. Each month it tends to grow a little more and starts to solidify its place as an important and relevant resource for the fashion community.  With that said, we think it would behoove you get in on the action now, before it turns into a waiting list situation…who wants that?
The meetings are held on the third Wednesday of every month at 5:30 in the evening and last about an hour to an hour and a half. The Fashion Center is located at 209 W. 38th Street, 2nd Floor.
If you're interested in attending, you can contact Ryan Daly at RDaly@FashionCenter.com or call 212.764.9600.
Oh, P.S. As if the group meetings weren't enough, the Fashion Center also offer up its conference room (were the meeting are held) free of charge to fashion professionals who don't have an office space of their very own. Yes, you heard correctly. Contact Mr.Daly, let him know the time slot you need, and he'll let you know if the room is free to use. Client meetings, model fitting, potential investor interview (we dream!)….