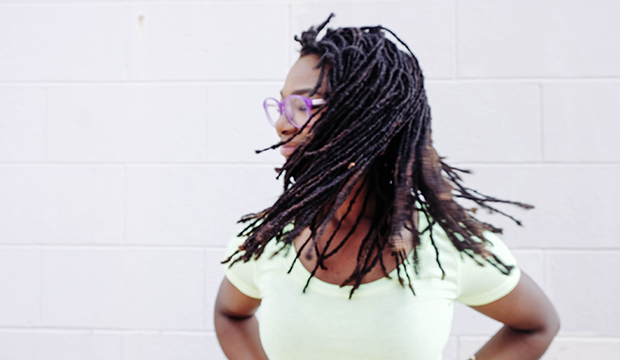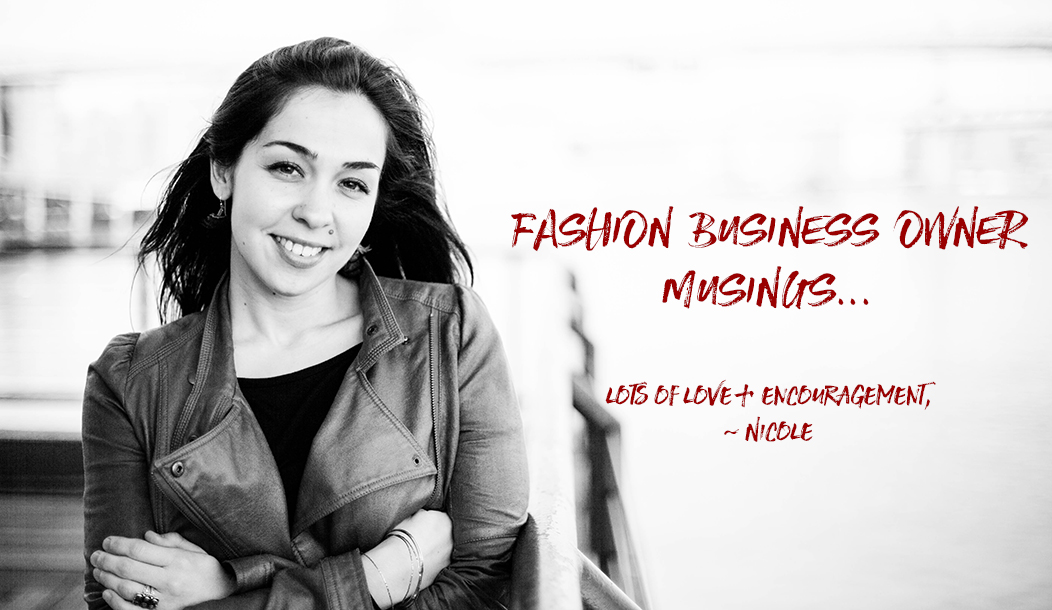 I've been all about myself lately. I mean, the health and care of myself.
You know how we all have three hundred and seven billion things to do in our lives? From family to business, the obligations and responsibilities are real and pressing. We run from one task to the next, checking those things off of our task lists and then holding on to the guilty feeling when there are things still left.
We start our days in a scramble, a race, to get moving and start the day off strong. Because jumping directly into work as soon as we open our eyes is the definition of a strong start, right?
I used to think so. But what I'm learning is that that is one of the dumbest things I've done in my adult life.
I've put myself, my health, on the back burner for years as I worked to build StartUp FASHION. It always seemed to come first in the battle between my own well being and the well being of the business.
Of course it's important to work hard; there's no way any of us will succeed if we don't. But at what point do we say
Hey stupid, wake up, you're going to kill yourself.
About a month ago, I had started having inexplicable twitching in my eyes and in my lips. It was weird, slightly disturbing, and frankly annoying. Of course I immediately assumed that I had contracted some rare face disease and had only but a few months left to live. My guy gently suggested that it was probably stress (he's really smart), and I sighed a deep breath of relief.
But then I really let what he said sink in; I was now at the point of experiencing physical confirmations of the stress I was putting on myself. And I realized that something needed to change.
So I decided to take back my mornings.
I realized that this was the most important thing I could do because I really believe that the way you spend your morning, sets the tone for your entire day.
That grabbing of the cell phone the second my eyes opened, that breakfast at my desk, that complete lack of reflection and mediation were all coming together to create a day of anxiety, and scrambling, and feeling behind.
So now things are different. They have to be.
Take right now, for instance. It's Friday morning, I woke up, did my 8 minute guided mediation, did 35 minutes of yoga, made coffee in the french press, and read a chapter of my book.
The thought of doing this even 2 months ago would have never even been entertained. I told myself, "There's too much to do, I don't have time to have a morning. My day has to go right from bed to shower to desk." How unfortunate that I've spent so much time this way.
I used to tell myself that I'm in startup mode, that things will calm down once the business is a bit more self sustaining and the revenue is higher. That was a crock of shit. The business has never been better; our revenue is continuing to rise, we're forming new partnerships, welcoming new members to the StartUp FASHION Community every day, and launching new projects successfully.
And with all that going so well, that's when the twitching started. That's when the stress seemed to come at me the hardest. When things were working! Surprising, but true.
So do me a favor and don't let yourself be talked into (by you) that idea that "right now things are crazy and once they settle a bit, I'll take care of myself." It doesn't work that way. You have to take care of you right now.
Now, of course there will be some days when there is not time for the morning you want. You have to get up and keep moving; that's normal. That's OK. Just don't let it happen too often. Create a morning routine that works for you and make it a priority.
Personally, I love a slow morning. It's quiet, my partner is usually still asleep, I have the house to myself to day dream, read, gaze into space, whatever… But maybe your ideal morning consists of zumba and watching the BBC to catch up on world news, or maybe it's a homemade smoothie and endless scrolling through Instagram, or perhaps it's mornings with your kids where you are truly present and engaged and not thinking about the work that is waiting for you in your office. It doesn't matter.
What matters is that you spend your mornings in a way that energizes you, that makes you feel ready to take on the day.
I know this may sound trivial, or like "she's crazy if she thinks I have time for this." but I'm begging you to consider it seriously. I'm asking you to try it, reflect on how your day, your productivity, and your creativity are improved. I think you'll be surprised.
All my love and encouragement,
-Nicole