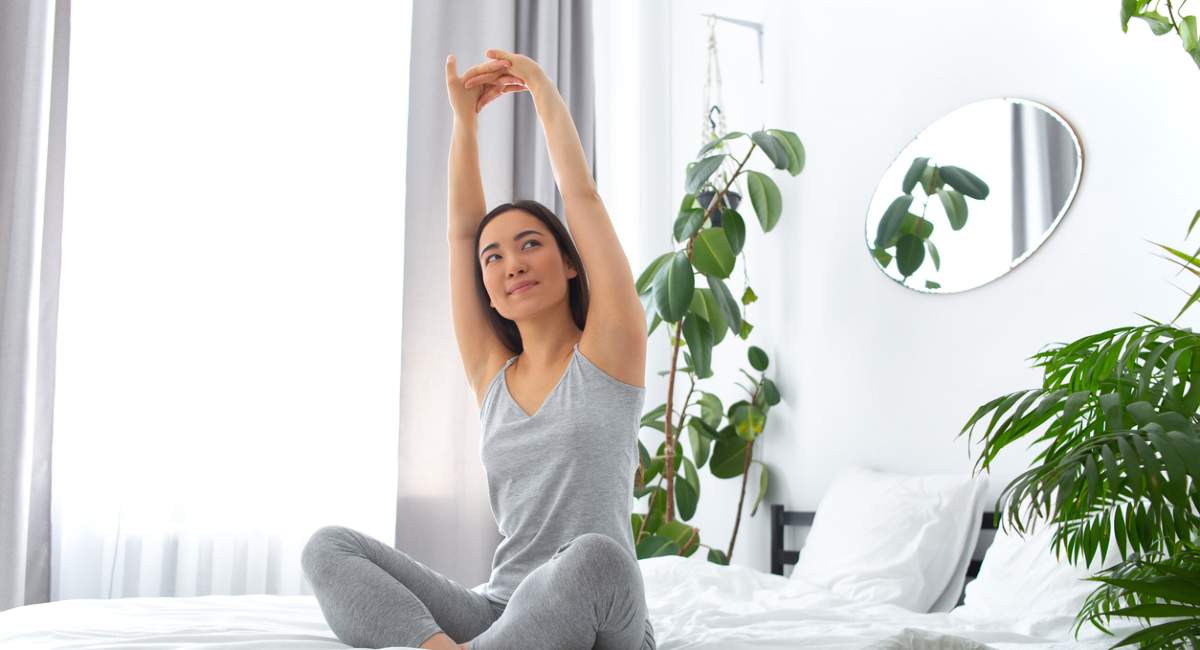 You know how we all have three hundred and seven billion things to do in our lives? From family to business, the obligations and responsibilities are real and pressing. We run from one task to the next, checking those things off of our task lists and then holding on to the guilty feeling when there are things still left.
We start our days in a scramble, a race to get moving and start the day off strong. Because jumping directly into work as soon as we open our eyes is the definition of a strong start, right?
I used to think so. But what I learned over the years is that that is one of the most misguided things I've ever done when it comes to my business.
I used to put my well-being on the back burner for years as I worked to build StartUp FASHION. It always seemed to come first in the battle between my own well-being and the well-being of the business.
Of course, working hard is important. It's a must for reaching your goals. But at what point will you say to yourself,
Hey, wake up, this isn't working.
I remember years ago, out of nowhere, I had started having inexplicable twitching in my eyes and in my lips. It was weird, slightly disturbing, and frankly annoying. Of course, I immediately assumed that I had only a few months left to live when my partner gently suggested that it was probably stress.
I remember really letting that sink in and realizing I had gotten to the point of experiencing physical confirmations of the stress I had been putting on myself. And I decided that something needed to change.
So I took back my mornings.
I realized that this was the most important thing I could do because I really believe that tuning into a strong mindset at the start of the day sets the tone for your entire day.
Things like grabbing your cell phone the second your eyes open, having breakfast at your desk, not taking 3 minutes to reflect on how things are going were all coming together to create a lot of anxiety, scrambling, and feeling behind.
This will all mess with your mindset. And a messed up mindset makes it so much more difficult to reach your goals.
I talk a lot about mindset in the free class I offer called How to Launch Your Fashion Business Even Without Having Any Prior Experience. Mindset is the first thing I talk about because it always sets the tone.
I know that everyone has responsibilities, obligations, and people depending on them. I know that a slow hour of luxury is not realistic for most people's mornings.
I'm not suggesting that you do that.
But I'm willing to bet, no matter the number of obligations, that you can block yourself from looking at your phone as soon as you wake up and you can take literally 3 minutes to close your eyes and reflect on your business and your goals while also saying whatever mantra you need to say to remind yourself that you can do this!
So do me a favor and don't let yourself be talked into the idea that "right now things are crazy and once they settle a bit, I'll take care of myself." It doesn't work that way. You have to take care of yourself right now.
I know this may sound trivial, or like "she's crazy if she thinks I have time for this." But I'm begging you to consider it seriously. I'm asking you to try it, reflect on how your day, your productivity, and your creativity are improved by this one shift in your mindset.
I think you'll be surprised.
Lots of love and encouragement,