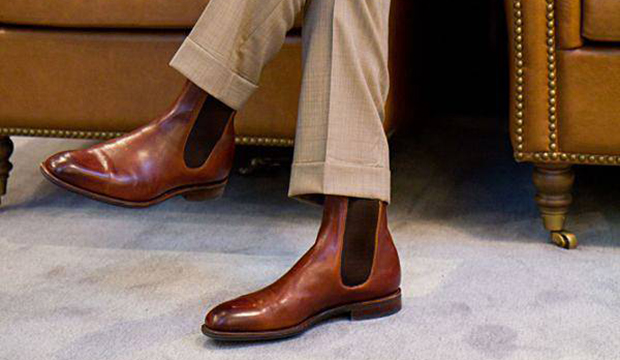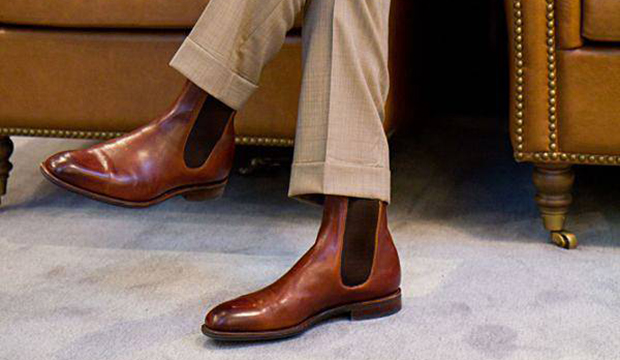 There is one particular shoe trending right now that is the perfect blend of style and functionality: the Chelsea boot.
Even if you're not familiar with the name, you've probably at least seen this shoe on someone over the course of this winter. The Chelsea is a fitted, flat ankle boot that features elastic sides instead of laces. There are tabs to help pull them onto your feet, and you never have to worry about them coming untied.  Chic enough to wear to work, yet tough enough to help you trek through the snow-ridden streets of your city, this shoe is an amazing solution to most wintertime footwear dilemmas.
While Chelsea boots are popping up as a trend this year, they have been around for a long time- since the Victorian era to be exact. This is when vulcanized rubber was created- a material that was a key element in the boot's design. In it's uncured state, rubber is sticky, brittle in the cold and unable to hold a form when warm. Vulcanization of rubber is a process that involves adding sulfur to help cure the rubber and create a more durable material. This material allowed for the concept of the Chelsea boot to become reality.
The boot maker to Queen Victoria, J. Sparkes-Hall, is credited with creating the Chelsea. By adding vulcanized rubber, an elastic component, to the boot's ankle, he invented a new kind of shoe that could be pulled on and off quickly without having to do any lacing or tying. Advertisements for the boot boasted wider range of movement and better fit. In his patent file, Sparkes-Hall claimed "She (Queen Victoria) walks in them daily, and thus gives the strongest proof of the value she attaches to the invention."
It was initially believed that Chelsea boots would be useful simply as footwear for horseback riding. For this reason, they were referred to as "Paddock Boots" at the time. However, they became a full-blown 1840's fashion trend, and remained that way until World War I began in 1914.
After a hiatus of several decades, the Chelsea boot would once again re-emerge as a trend, and also be christened its name that we use today. By the mid-1950's and early 60's, British youth had much more spending money at their disposal, and as a result, came to care much more about fashion and trend-setting. These people, typically artists, musicians, designers and socialites (Mary Quant and Jean Shrimpton were counted among them) began to hang out in the King's Road area of West London. Referred to as "The Chelsea Set," the name "Chelsea" became synonymous with everything the group did and even wore- including their shoes. These boots became the shoe of choice for image-conscious "Mods" of the 1960's.
Another style of Chelsea boot emerged around the early 1960's- the Baba boot, or the Beatle boot. As you can probably guess, the famed British rock band inspired this shoe. The story of its inception goes something like this: in October of 1961, John Lennon and Paul McCartney spotted a pair of Chelsea boots while browsing the shops on Charing Cross Road. The two immediately agreed the shoe should become a part of the band's then-developing style, and commissioned pairs that were cut slim with a pointed toe, with the added detail of a Cuban-style heel. The Baba boot became part of their band "uniform," paired with suits.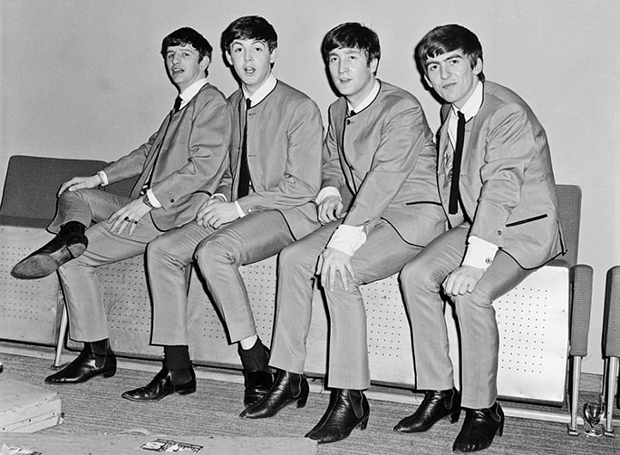 In the 1970's, the Chelsea boot made a very unexpected appearance in pop culture- they were used in the wardrobe of George Lucas' Star Wars trilogy. They were utilized as a part of the uniform for Darth Vader's stormtroopers– each soldier had a pair. The style of the boot remained the same, with the exception of being colored white to fit with the uniform and futuristic aesthetic.
With 1960's fashion trending so heavily today, it's no surprise that the Chelsea boot is enjoying a trend resurgence. They have been spotted on the runways of many major designers from Saint Laurent to Burberry Prorsum. Worn by both men and women alike, this boot combines form and function effortlessly, and ties in well with other 60's styles that are popular today.