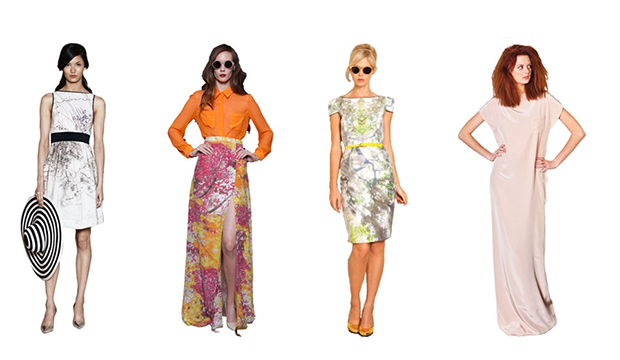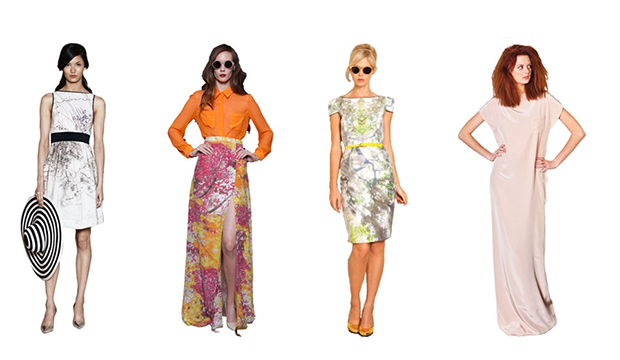 There are two kinds of sustainable businesses: environmental and economic.  We spend a lot of time sharing information and resources with you about creating economically sustainable businesses but not nearly enough on creating an environmentally sustainable one.
If the recent tragedy in Bangladesh taught us anything, it's that we, as makers, are responsible for the products we create and the impact those products have on all aspects of the environment (both the planet and the people who live on it).
Now, before you think that you "can't afford to go eco", remember that you do not have to do it all.  Any small step you can take to have a positive impact on the world through the work you create, is a good one.
In my work with emerging designers, I often hear one of two reactions when I ask how you are thinking about sustainable processes within your business.
First is "that's too expensive", second is "I wouldn't even know where to start".
The goal of this article is to show you that it doesn't have to be either of those things. I hope that by sharing a few tips, you will start to see that an environmentally sustainable business can be an economically sustainable business.
Know this, as the next generation of fashion designers, your choices are the most important.  You have the power to start shaping the industry into what it should be, and consumers are becoming more and more aware. Stand for something.
We've asked 5 industry experts for…
Quick Tips for Creating and Environmentally Sustainable Business:
To be transparent about what you are doing and what you still hope to improve on in terms of social & environmental responsibillty. Realize that it is a process and about constant improvement.
-Carrie Parry @CarrieParry

For a new startup on a budget, maybe consider local artistan collaborations either for a print or at least considering recycled or DIY packaging, start with one detail at a time so as to not be overwhelmed. We can't be all to things to all people, but we need to start somewhere.
– Francisca Pineda @EFA_Ethicalinfo

Pick a road and stick to it. Be a designer first, storyteller second. If you can make beautiful clothing that people want, then incorporate sustainable attributes. You can't improve upon something that won't sell.  – Amy DuFault @amytropolis

Transparency is key. But there are easy fabric switches that can be made without sacrificing cost or quality. Emerging designers have cost issues due to scale, not choice of material. There's very little difference when buying small quantity between organic and non. Consider organic cotton instead of traditional. Recycled polyester instead of virgin. American made fabric instead of imported (it exists!) Better quality fabrics last longer and increase brand perception and value!
-Tara St. James @StudyNY

When you're just getting started with sustainability, a great way to think about it is to simply consider Who (know who makes your product and materials and the conditions they're working in), What (design timeless products that are meant to last for years), Where (source and manufacture locally whenever possible) and How (use organic cotton, recycled fibers/materials and look for natural dyes or dyeing/printing processes that conserve water)
– Bahar Shahpar @baharshahpar
How are you working towards building an environmentally sustainable business?