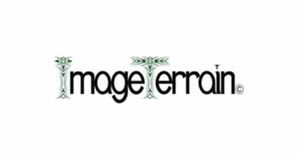 As someone who is always working on bringing new ideas into fruition, running from one place to another, having networking coffee dates, and sinking my teeth into new projects, I really appreciate the tools that make my life a bit easier. From my Blackberry and my iPod to Facebook and Twitter, convenient time-saving technology is an important part of my life.
So when I came across Image Terrain, I was intrigued by the possibilities. While I was cruising around the internet, I stumbled on a video highlighting a designer's platform that allows anyone to upload an image and create an almost endless array of patterns and repeats, with a few clicks of a button.
For a textile designer this sounds like quite a handy tool, right? Well, I'm not sure. While I really like the idea that a program like this can cut your work time in half, I can't help but wonder if something gets lost. I know, I know. An argument can be made that Photoshop and Illustrator have been widely accepted and are now absolute musts in the textile design world but I still can't help feeling that tools like this stunt creativity a bit. Don't get me wrong, the idea that I can upload an image of a building and turn into a long list of various plaid patterns is really cool but does this make everyone a textile designer? Why did I spend 4 years in college studying textile design if there's now a way for anyone with a camera or a scanner to put together a portfolio of work to market to the industry?
What do you think? Do I have a valid point or do I just sound like a bit of a fogey unwilling to adapt to change? Be honest, I can take it!