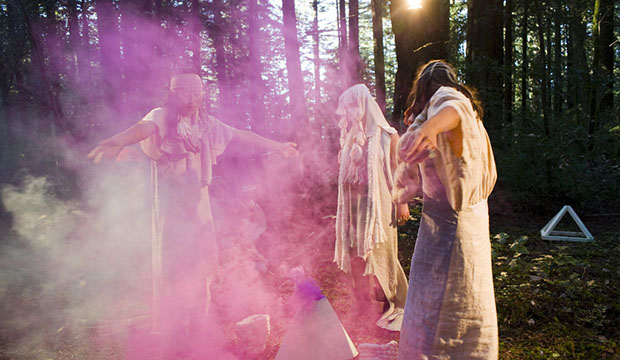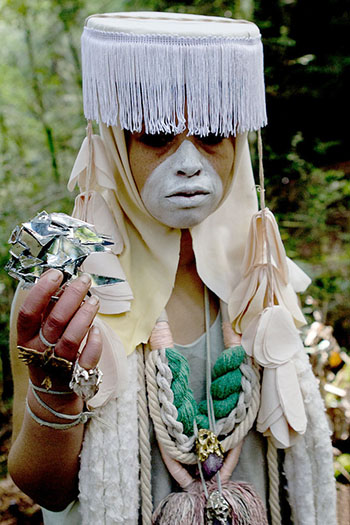 One of the big debates at art schools (as well as with the post-grad world) is that of art versus design. Does one term carry more prestige than the other? Or are they on a level playing field?
Must the words denote separate things, or can they be used interchangeably? In the fashion world specifically, the question is this:
Can clothing be viewed as art?
Many of my personal favorite designers are artists in other ways as well (even Tim Gunn, one of today's fashion figureheads did his undergrad degree in sculpture!) Despite those who view either "art" or "design" as dirty words, we cannot deny that we live in a world of talented and multifaceted individuals.
Two such individuals are Cat Laulgan and Alex Wolkowicz, both from opposite ends of the country working in a vast array of media.
Together, under the moniker Cave Collective, they have created sound art, sculpture, site-specific installations, as well as a stunning jewelry collection! The accessories, all dyed naturally, have been created using global hand techniques and tie in with the rest of the work.
Recently exhibited in a show titled End of the Century, all of this work encompasses a unified concept: a contemplation of nature and ritual, and their relationship to personal growth.
In addition to placing a jewelry collection in a gallery show alongside other work, Cave Collective has taken advantage of another form of media: film.
White creating a fashion film is not exactly a new idea, it can be an interesting venue to create an experience outside the confines of a fashion show or store display.
Cave Collective's "promo" movie Sun Ceremony reads much more like an art film than a commercial. And while each lovely, hand made piece would look perfectly at home in an Anthropologie store, it is so refreshing to see the jewelry being taken further.
Are you a designer who works in different media? How does this affect your work?