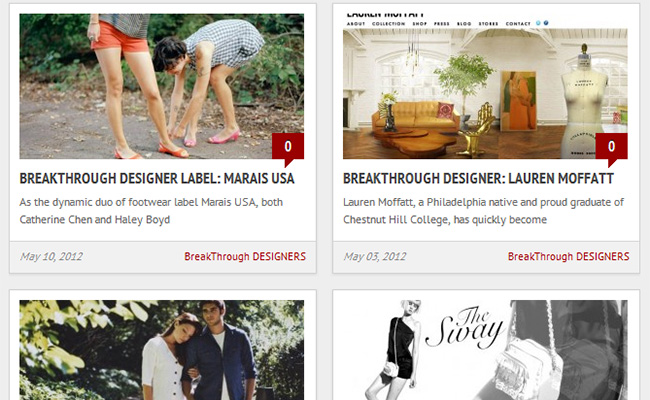 One of our favorite things to do here at StartUp FASHION is highlight talented independent fashion designers who are working to create their own little space in the world. We do this through our BreakThrough DESIGNERcolumn.  Sometimes we interview them, sometimes we make a video, sometimes we write a story.  Whatever the format, our goal is to "introduce" emerging designers to each other, inspire young designers to take the leap, and hopefully foster a collaborative and opportunity-driven environment.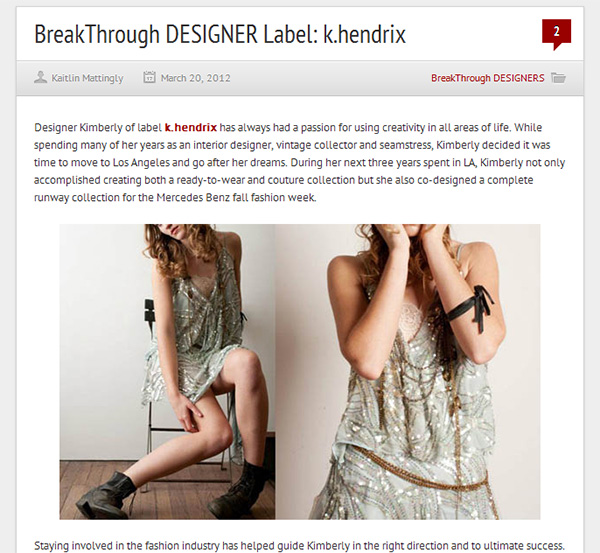 So here's a round up of just a few of the talented and amazing independent fashion designers we've featured over the years.
The Sway; upcycled handbags and jackets
Nona E. Rose; women's accessories
k.hendrix; handmade garments with 100% re-claimed or recycled materials
Feltraiger; all American menswear
Study; women's wear produced solely in New York City
Amanda Pearl; women's accessories
dace; women's wear
Marla Cielo; hand painted handbags
NINO Brand; women's apparel
Organik; men's and women's apparel
I hope you enjoyed checking these designers out as much as we enjoyed writing about them! If you're a designer would like to be considered for a feature on StartUp FASHION, check out our guidelines.
Have a wonderful weekend!