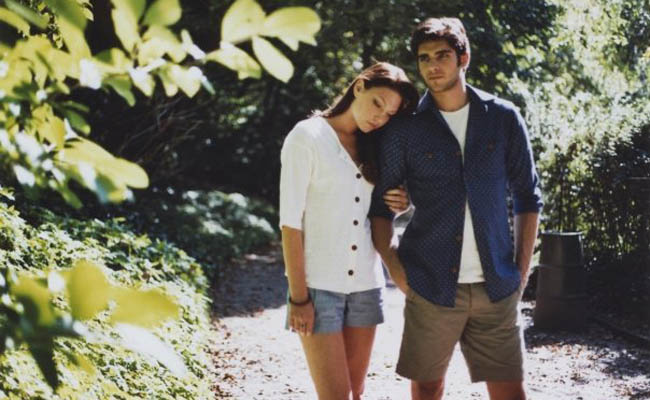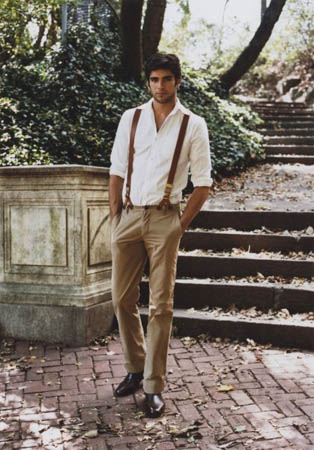 As designer and owner of Fischer Clothing, Kristina Angelozzi has been working in the fashion industry for the last seven years, giving her much of the needed experience to start a successful clothing line. Angelozzi's studies at Parsons School of Design in New York were joyfully followed by opportunities to work with leading fashion companies including Hanes and Gap.
It was important for Kristina to soak up as much knowledge and experience as possible, because she knew that it was where she would learn how to create a clothing line that was suitable for her perfect customer. It all started in 2009, when Angelozzi ventured off into her own world creating a fashion collection that featured both menswear and womenswear. While Kristina has always had a focus in sportswear designs, she still works to create garments that are versatile, wearable and desirable.
Over the years, Kristina has worked hard to find the perfect combination of pieces that have a modern and edgy design but are made with traditional fabrics. Many of her fabrics include soft prints that are appealing to the eye and have a hint of color, keeping the clothing appropriate for every season.
She believes that by combining both of these important aspects, her customers will be able to pair her pieces with ones that already exist in their closets. This element of Angelozzi's clothing line is something she is extremely proud of because not only is it practical but also it gives the buyers an incentive to buy her pieces.
Each and every garment in the Fischer Clothing collection "Is a laid back, yet well studied look that is unfussy and incredibly versatile."
As Fischer Clothing has been seen on Daily Candy and NBC, it is apparent that Kristina Angelozzi knows what she is doing and has spent many years examining the perfect balance of comfortable pieces that are modern and fit the everyday wearer's needs.
Here, we sat down for an interview with owner and designer: Kristina Angelozzi
StUF: What truly inspired the launch of Fischer label?
It started as just a small project, I was freelancing part time so I decided to put a few looks together and shoot them in the park. It happened really fast, and next thing I knew boutiques were actually placing orders.
StUF: In starting this label, what were some of the steps you took to build your client base?
I really just started with the intent to sell to boutiques. I'm not a salesperson at all, but when I had a little extra stock at the end of the third season, I decided to put a little online shop together. I've come to enjoy sending out the packages to their new owners and seeing where people are coming from, it's really exciting that they come from all over the country and even a few international people. But I think with social media, Pinterest, blogs, etc it helps a lot to bring people to the webshop.
StUF: Was there anyone specific that say, inspired you to go for it or help you get to where you are now?
Is it cliché to say my parents? They've always been supportive- my mom was the one who taught me to sew and my dad is the business owner who gives me advice.
StUF: What has been the most memorable part about designing or starting Fischer Clothing?
I think putting everything together and shooting the look books is still the most exciting part. I love traveling to the inspiring homes and locations and the team I work with is amazing.
StUF: Which social media platforms does Fischer use to increase brand recognition and which platforms have had the best outcome?
I've been using Facebook since day one and have slowly come around to Twitter. I'm not sure how much it's led to sales, per se, but it definitely has let me make connections with other designers and inspiring people.
StUF: What have been some of the biggest challenges as an emerging designer and how have you overcome them?
Time + money. I don't think you can ever really overcome them, you just have to make sure they don't overcome you…
StUF: Is there anything a designer should know before starting his or her own label, if so what would that be?
I think everyone has different backgrounds and experiences and no two people start a line the same way. You just have to do what you can with what you got and hope for the best.
StUF: What advice would Fischer give to other emerging designers?
Just to focus on your own craft and giving it your own voice. Stay open-minded and innovative, but make sure you aren't falling into the trend-chasing trap. Also, keep in mind it's business and takes nerves of steel to maintain.