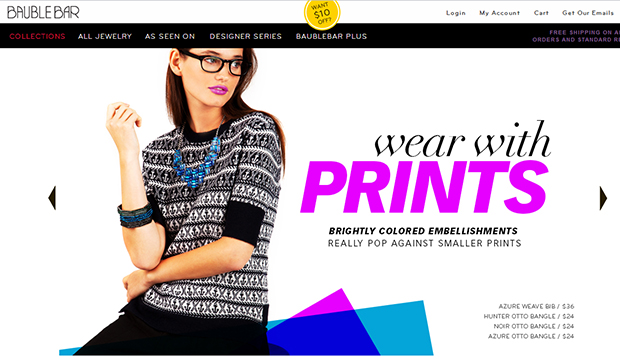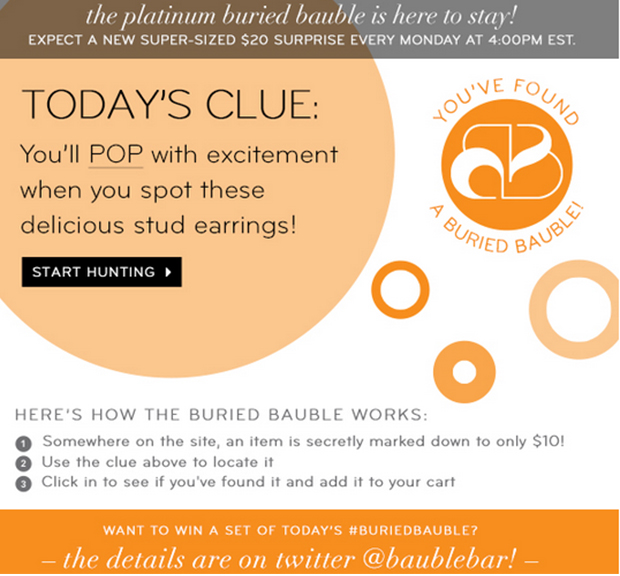 BaubleBar tricked me. And I found their trickery just plain brilliant.
What did they do?  Through a clever little game of hide and seek, they caused me to visit their website and not only stay for a while but jump around from page to page in search of a particular item of interest.
The goal of any website is brand awareness. But beyond that, for many, it' also about sales.  So, when used as an e-commerce outlet, you want your current and potential customers to visit, browse, shop, and return. But that is way easier said than done.
There is a lot of competition out their and the attention span of most consumers these days is nil.  That makes marketing and selling your brand a challenge, to put it mildly.
In order to pique the interest of those shoppers, it's imperative that you not only have an amazing guest experience but that you also get creative with stimulating the customer's desire to purchase.
You must figure out unique ways to trigger that sale and at the same time try to up-sell as well as give reason to return.  I know, it's exhausting just to think about.
Here's what BaubleBar did exactly:
I received an email saying "Today's Clue" (see image on above).
I was shown an image of adorable, candy-colored earrings
I was told that somewhere on the website I would find these delicious stud earrings offered for $10….but I'd have to find them on my own, following the clue.
Here's why it's so smart:
They created super enticing language, appealing to the detective in me, and causing me to "Start Hunting"
This caused me not only to visit the website from my email but also jump from page to page, inevitably seeing more and more pieces of jewelry that I liked (at full price, mind you), while trying to find the discounted earrings.
When I couldn't find them, I actually saved the email so that I could go back and look again, when I had some time.
Here's the thing, I didn't even want the earrings.  I honestly didn't care about them.  It was the challenge that got me.  I needed to find them the same way I need to read the entire crappy mystery novel because I must know "who done it."
They tricked me into spending a lot of time on their website, taking note of some necklaces that I liked (regardless of the fact that I didn't purchase anything at the moment, I'll be back), and ultimately engaged me in a way that no other brand has in quite a while.  It was trickery. But is was damn smart.
How are you thinking about engagement with your current and potential customers?